I was gifted an Eliza McClelland's Peacock Butterfly kit from a friend. The pattern is from the pre-digital era, and it isn't surprising that I couldn't find any information about it quickly online. I love seeing artwork before computers (these directions are hand drawn on graph paper). Not only is it nostalgic, but I think it tested artistry in ways that are hard to define (of course, computers have also allowed artistry to expand in other ways – two sides of the same coin!).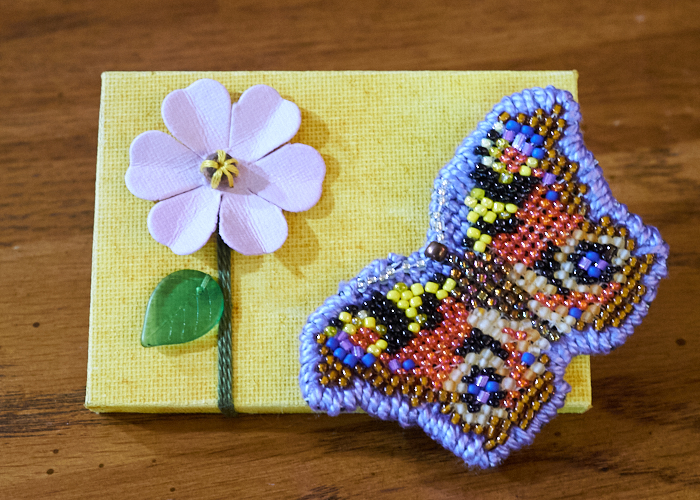 This was my first true beadwork attempt, and when I had the butterfly completed (many months ago), I put it aside for quite a while because I wasn't sure what to do with it. I knew I didn't want to complete it the way the kit suggested, which was simply filling in the outer canvas with the lavender perle cotton.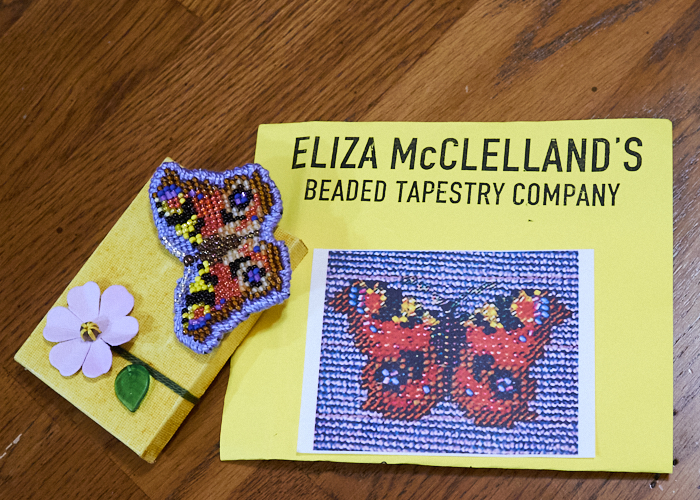 Eventually, I came across little art canvases, but they, too, sat in my craft closet waiting for the inspiration to bring them together. Once I landed on that idea (several months back), I finished the butterfly by only stitching an outline around the beads, then carefully cutting away the ground weave.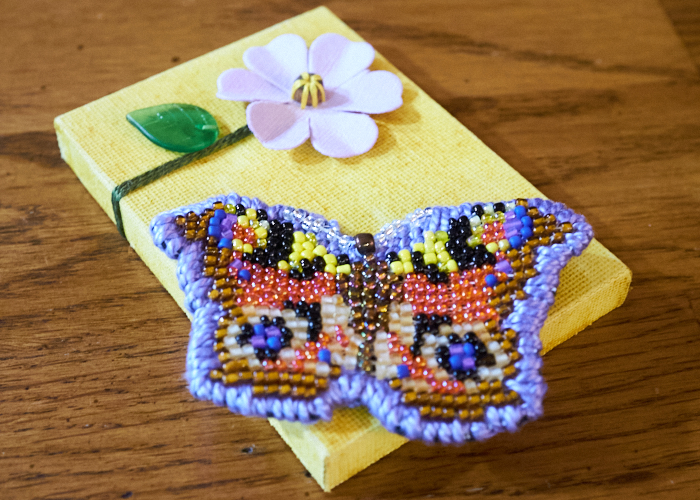 I decided that, just as in the kit instructions, yellow would make a great background color, and I set to painting the canvas with a bright yellow, then toned it down with a muddy yellow wash. I like off-kilter things, so obviously the butterfly had to sit off the corner a bit. I stitched it down only on one wing so that the right wing can pop off the canvas more easily. With this done, I was left with a blank space on the left. Once again, the project sat on my to-do table until the proper inspiration came (about a month ago, and I've been slow to post!).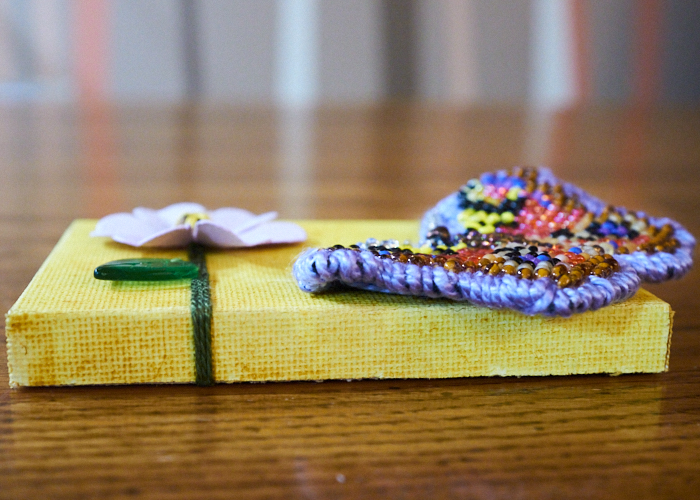 One day, digging through my stash for a different project, I came across this light purple flower petal for scrapbooking. It already had a wood bead in its center, so I stitched it down with yellow, added three green straight stitches for the stem, and attached a small glass bead leaf. Ta da!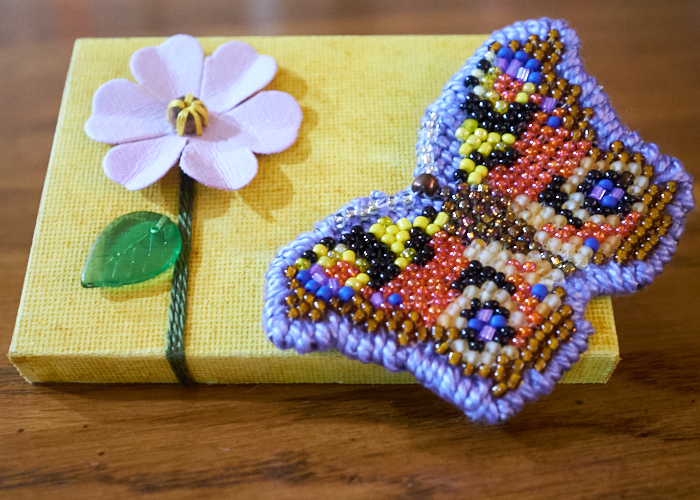 Thank you, Marjorie!