I made a small embroidered pin for my gramma using a stamped piece of fabric from my friend that sported a house. Because it was stamped on a soft blue color, I thought true red highlights would really pop.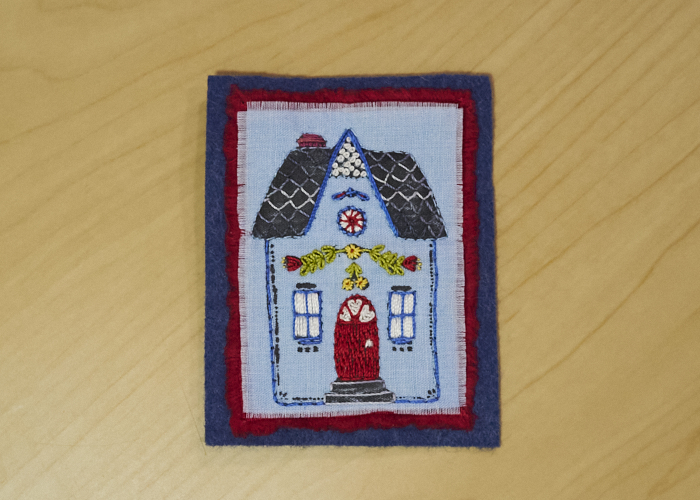 Colonial knots, fly-stitching, straight stitching, backstitching, and lazy daisy stitches round out the details. I added the heart windows on the door (not in the original stamp). I love them!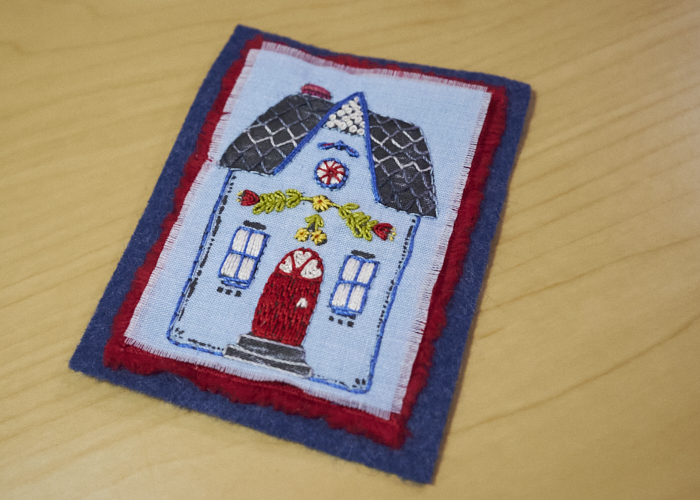 I stitched through a stiff interfacing and then attached the blue fabric to a thick piece of black wool interfacing, tucking in a selvage strip of this really red cotton fabric with a fuzzy edge. Then I mounted all that to a cut of blue wool felt, added another layer of the stiff black interfacing, and stuck in a nice pin to use to attach it to things. Here, I'm holding it for scale – a little bigger than what you might wear on a jacket, but sturdy enough to go anywhere, even a shelf.