[Another quick note that I don't think the newsletter sent out last time; if that's how you get your updates, be sure to check out the last Stitch Club post!]
My SMIL wanted to make a doll from Tilda's World so she ordered two kits, giving me one so that I could help her make hers. I've admired Tilda's colors, patterns, and designs for quite a while, and now feeling the fabric – what a treasure! This is not your typical cotton, folks. It's richly thick and easy to sew with. The Fia Doll is a quirky lass with her hair buns, ready to take on the farmer's market with her large tote bag, enjoying the lazy summer days in a simple, pretty dress.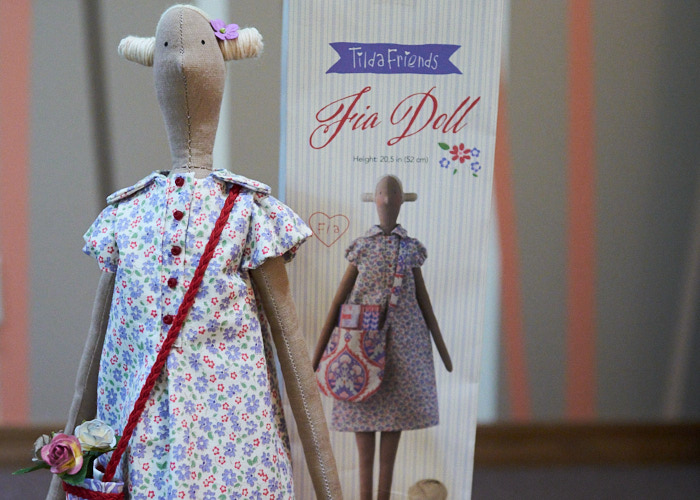 You can see that I went off the pattern just a wee bit. The first thing I knew she needed was a little flower in her hair.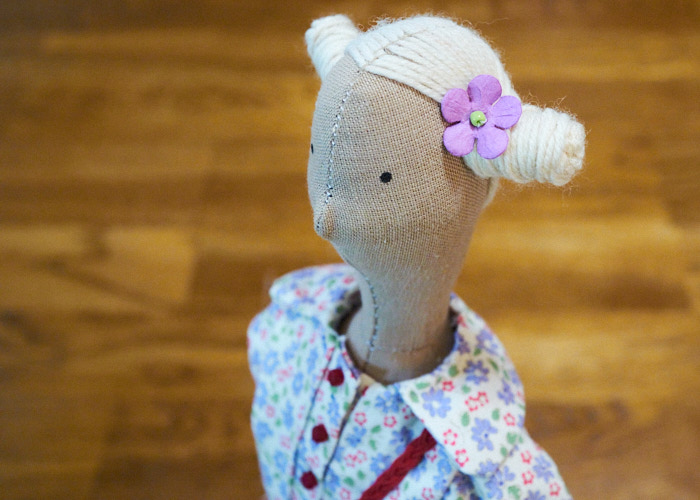 Next, instead of using floss and three french knots for buttons, I opted for a series of ruby red beads.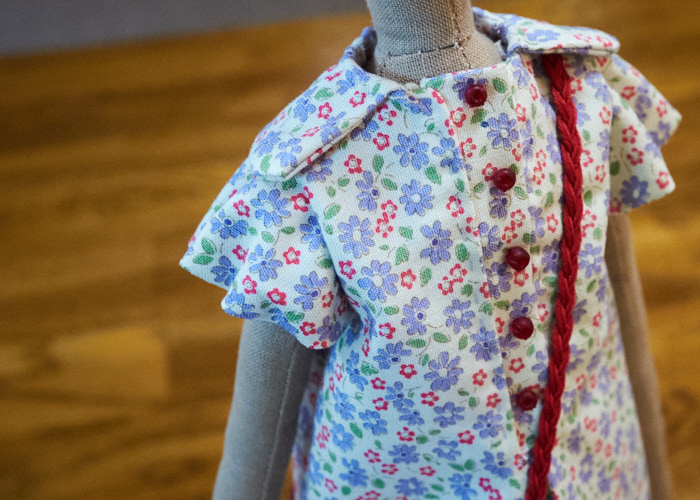 I also wanted the tote bag to stand out a little more, so instead of a fabric strap, I found some coordinating trim, which I also used as trim on the bag itself. In her shopping spree, she discovered a small cluster of flowers (found among my stash, and sewn together with some old floral leaves I pulled off a fake bouquet a long while ago).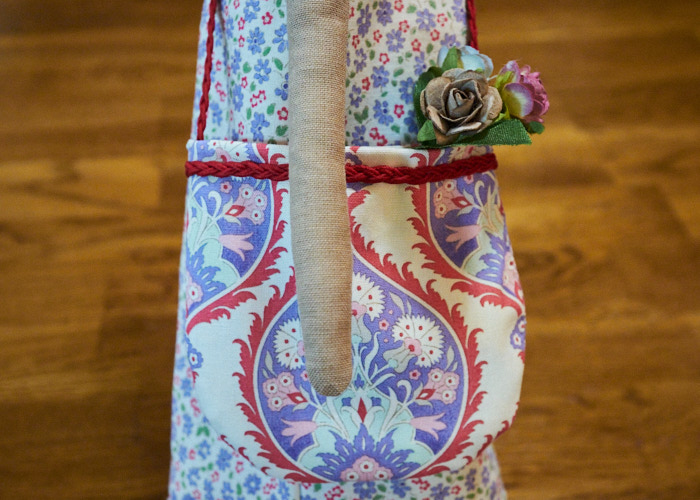 The dress was fun to make, and in addition to the gathered sleeves, button overlay, and collar, it has a small pleated detail in the back.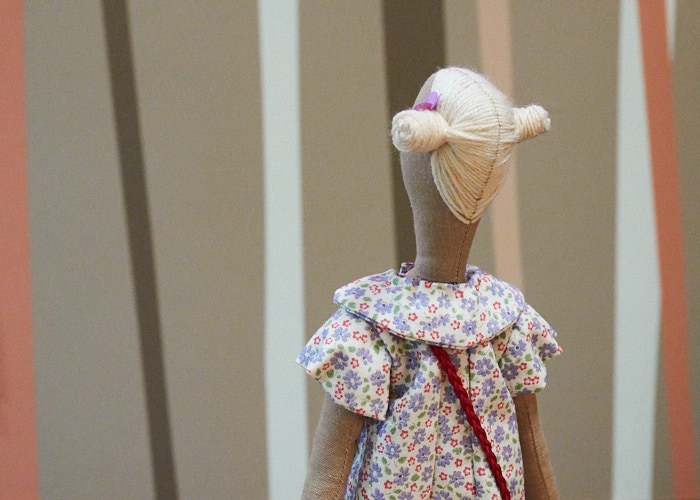 Now that I understand how to make this Tilda doll, I'm looking at her free patterns for other body shapes. Thanks, Joyce! 😀