I was in need of a small and simple embroidery project the other day and rummaged through my scraps to find a few stamped pieces my friend made for me a while ago. You might recall I made her an embroidered pin, and I had the same button idea in mind for this project. In the end, I had time for two pins, actually.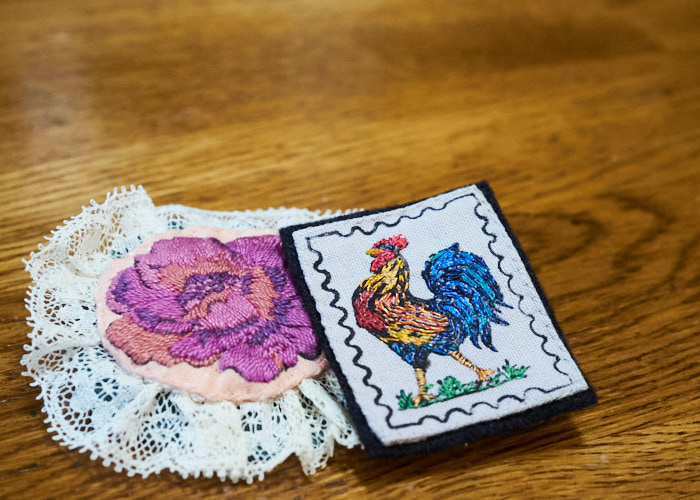 The intended recipient for the initial project is a stranger, in a random act of kindness – my USPS delivery person who puts up with us hardly ever checking the box, considering it's just filled with dead trees most of the time. (Thank goodness they created Informed Delivery to see what is coming so we don't miss the important bits!) Beginning with basically a black and white print, I wanted something very colorful and found a reference image of a feral (Hawaiian) rooster by Jim Englebrecht that was even nearly in the same pose as my rooster!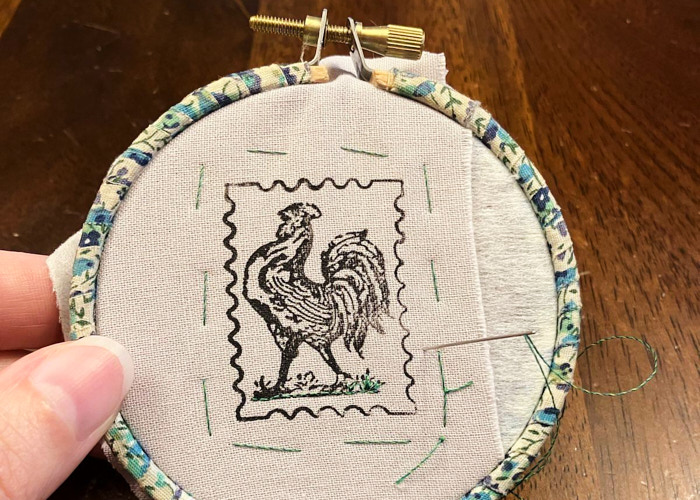 I chose to use rayon thread for that pop and dug out some colors that seemed appropriate, then set to stitching tiny straight stitches. I was quite impressed with the outcome, I must say.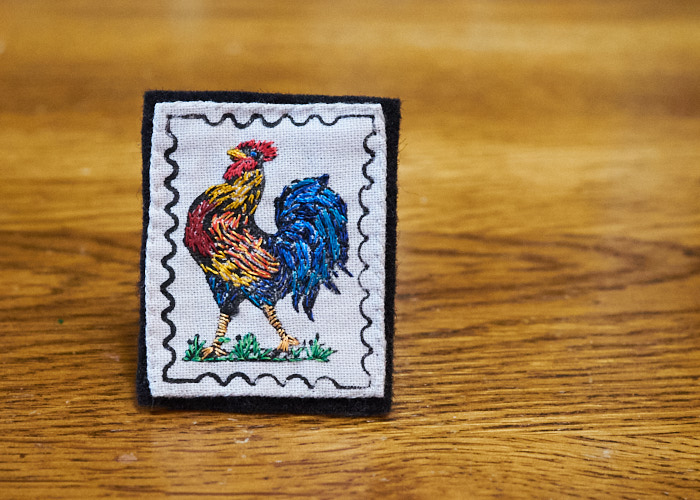 I folded the edging back and did a whip stitch all around, then secured it to a small cut of wool felt for the backing with little stab stitches hidden in the black outline of the stamp. Of course, before I attached the two pieces together, I first sewed on a pin backing so it could be worn as a button or attached to a bag, what have you.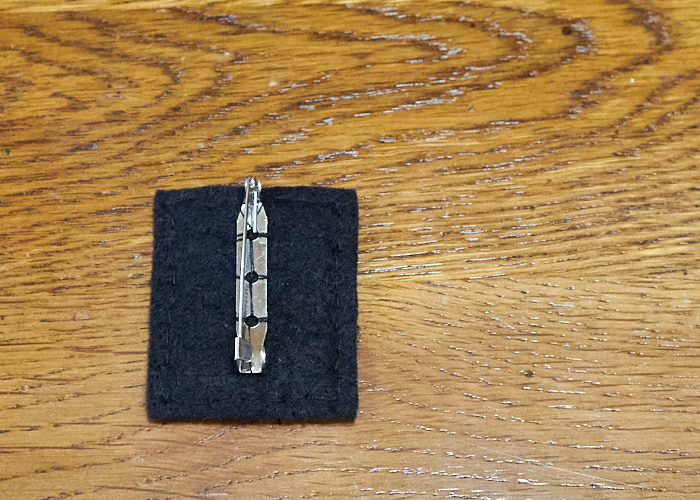 With the extra time I had left over, I dug out my sulky threads to make a softer style flower pin. I wanted something old timey looking, for whatever reason. I googled a few images to see how the shading might work.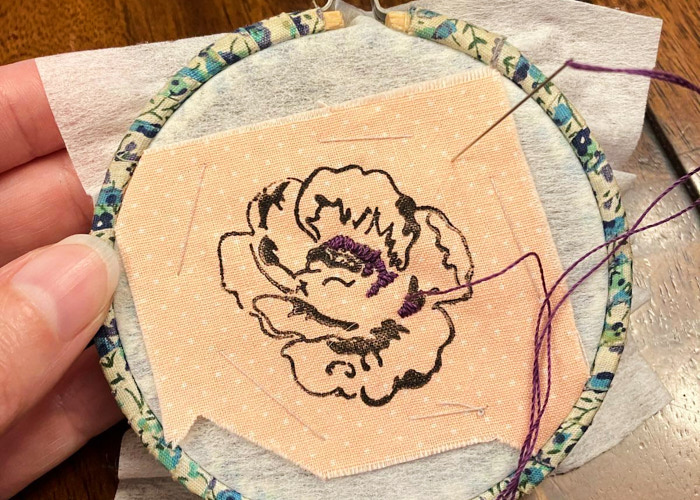 The stamp didn't correlate with any flowers I found online, so I didn't really follow any reference image; I just made it up as I went. While it could have ended up a little more realistic in shading had I tried, I'm still happy with it. Just a lot of color-blocked satin stitching, this one (I was not aiming for long and short stitch for a painterly look).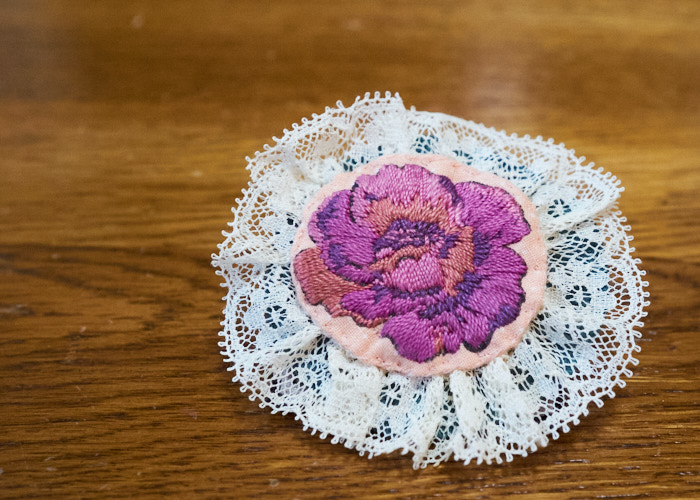 I found some old ruffle lace in my stash, and backed it with a green scrap of felt, intentionally cut larger to to show through the lace as a hint to foliage.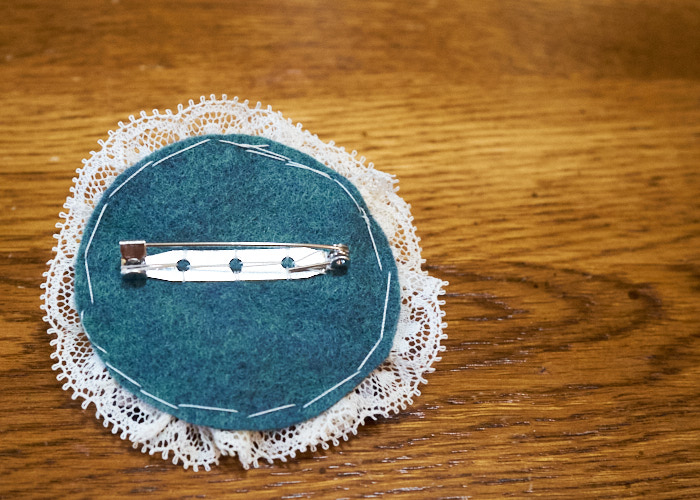 I like these little projects – just the right size to finish in a few hours, and without much concentration (I was at the RPG table, after all). Plus, they make nice little gifts, I think:)