Well, I had begun getting creative again, but losing Maya put that to a halt once more for now (it's hard to craft when my crafting buddy isn't by my side). I am finding my groove little by little again, of course, but I'm mostly working on straight-forward projects. As such, I can report that my Hexie Dreams quilt is ready to begin the next phase: piecing the top together!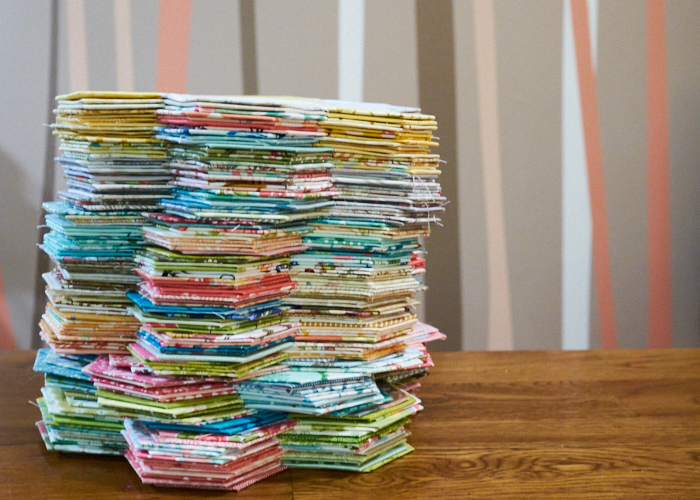 I have 107 flowers stitched, with lots of extra hexies pulled from the original sorting that I can either take from or add to (depending on how large I decide to make this thing). I want it to be a scrappy quilt, as I've mentioned, so I'm trying to not put too much thought into their arrangement. That's no easy task for me! I do plan to add half-hexies to finish it all out, but I haven't decided if I will cannibalize some I already have, or use a single solid color to match the backing and binding I've yet to locate.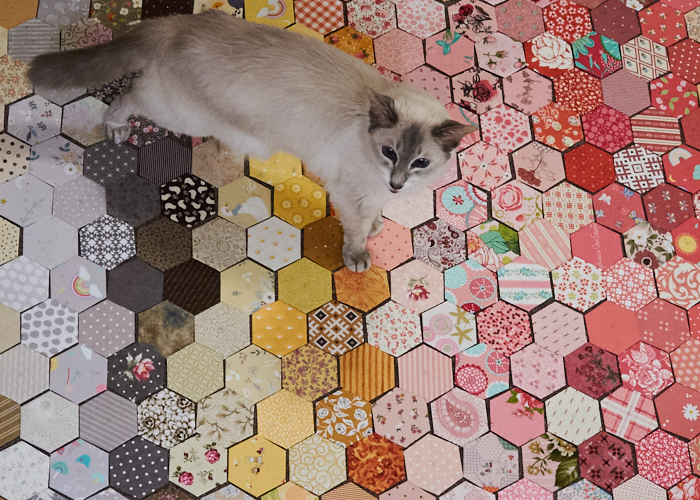 I'm sad Maya won't get to cuddle under it with me, or benefit from the extra hexies turned into little cat mats, but I think I'll add a little paw print with embroidery to one of the quilt hexies before all is said and done.