I squeezed in yet another craft this week! What a roll I am on! The other day, I mistakenly brought home a communal key from the lab that's there to gain access to a particular room in the building. Not ever wanting to do this again, I was going to purchase a lanyard but felt like the price of them were just so silly. A quick google led to me Caroline's post at SewCanShe to make a DIY wristlet key fob. I happened to know I had all the components so here we are!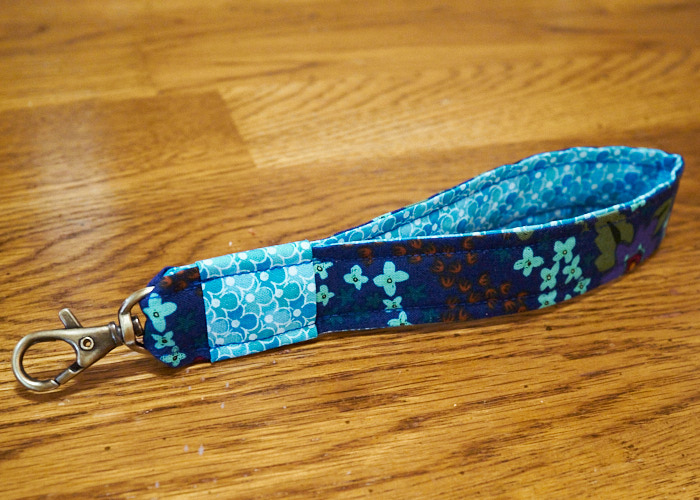 My latch was only ½" wide, but the top stitching folded over just right so that it wasn't a problem. For the fabric, I just looked in the stash for something that would be vivid and eye catching so no one accidentally takes our only key home again. (I am not the first.)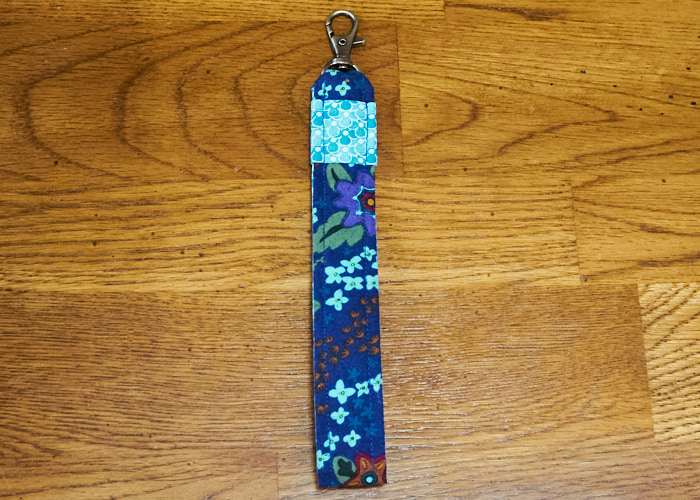 I think this took me under an hour, and I'm very happy with the result. I'm trying to think about anything I may want a wristlet lanyard attached to so I can make more, but I'm coming up empty. Shucks!