I wanted to try a different method of construction for the Sydney pouch I made recently, and this is the result. Still needs some tweaking, since I didn't think about how the new seam method would affect the little flap, but I do like it more. Basically, I sewed the lining to each side face-to-face, then reversed before attaching the front to back in the same way.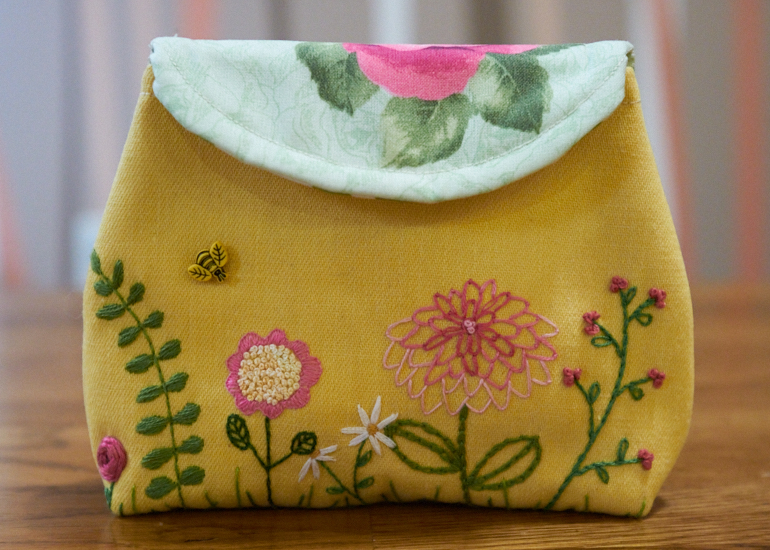 For this pouch, I wanted to play around with a floral garden theme. My measurements were still a bit off for placement, another tweak to be made, but I don't mind too much. Starting on the left, we have a woven rose with a feather stitch leaf (stem stitched stem), a satin stitch green sprig (double running stitch stem), a pink flower using intertwined buttonhole half wheels and colonial knots with fly stitch leaves (split backstitch stem), then a white satin stitch daisy with lazy daisy leaves (stem stitch stem). Up next is a big carnation type of flower with open and closed lazy daisy stitches with a couple of colonial knots in the center (chain stitch leaves and stem), and a sprig of pink colonial knots with lazy daisy leaves (stem stitch stem). Some grass was made with wonky straight stitches.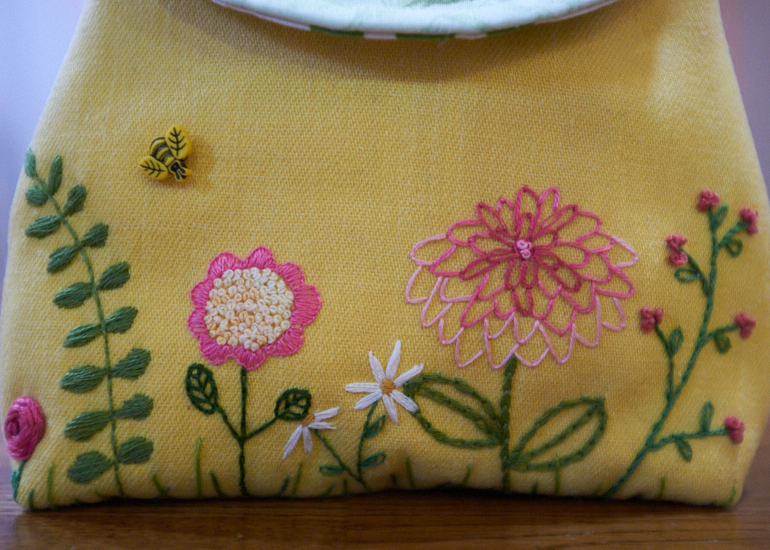 The back is pretty enough I didn't feel the need to embellish it.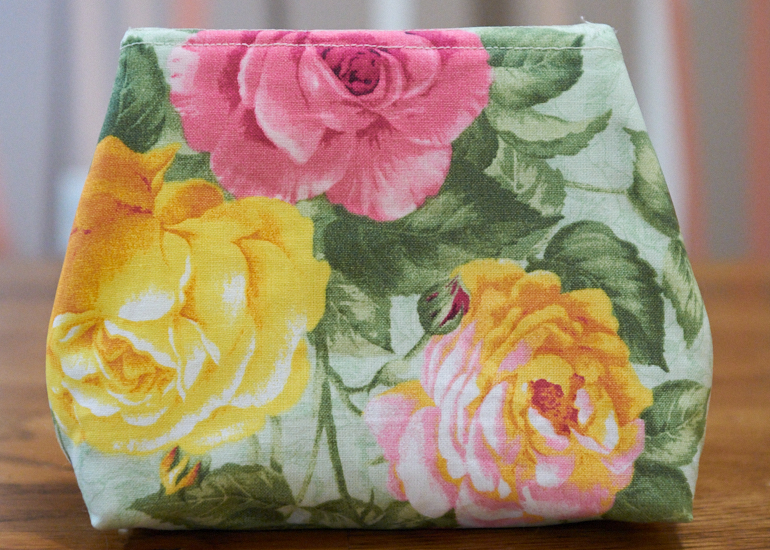 The inside sports bright green polka dots, and on this pouch, I chose a little slip clasp that I sewed on at the very end to be sure of placement.