I have an affinity for bags and pouches so when I came across the pattern for a Syndey Pouch by Roxy Creations, I loved that the shape was a little different than the ones I've made before. I also like Rachel's style in stitching overall – it is similar to the collaging Mandy Patullo had us do in our workshop, when I made the fabric book. So, that was my inspiration for this pouch.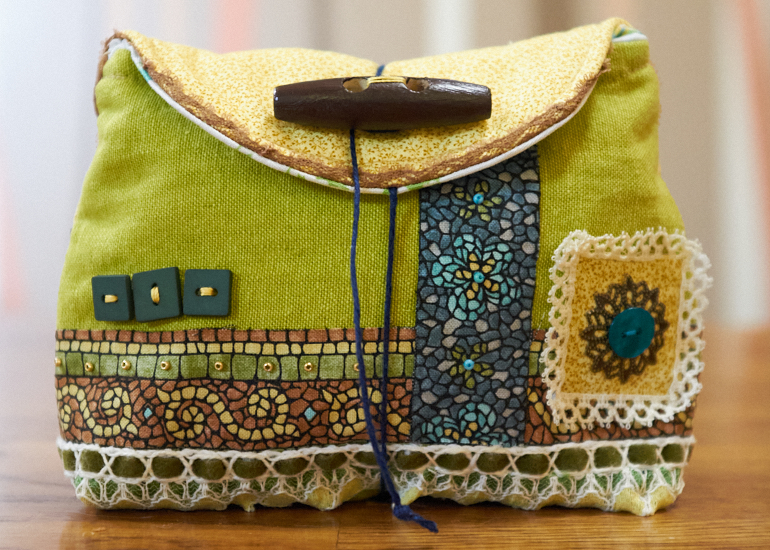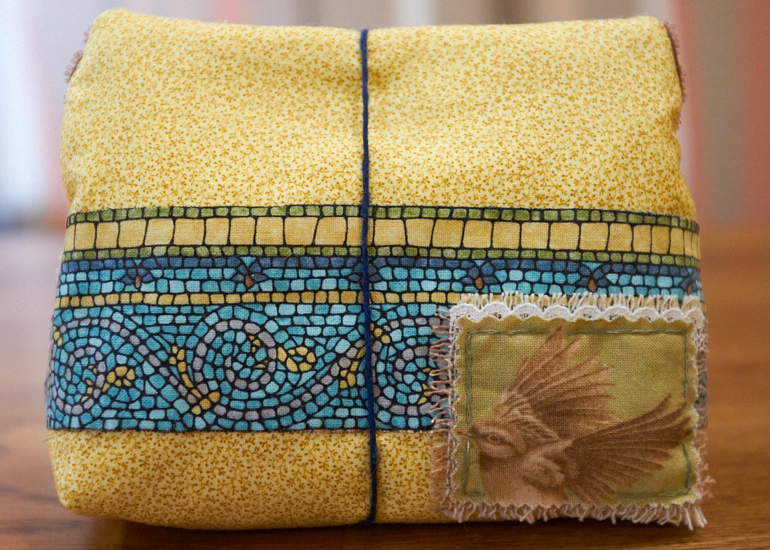 The front is made with a really nice green linen as the base. I added little strips of some mosaic fabric across it. The blue one sports little blue beads in the center of the flowers, and the brown one has gold beads along the green boxes across the top. At the bottom is some vintage trim with a velvet ribbon running through it.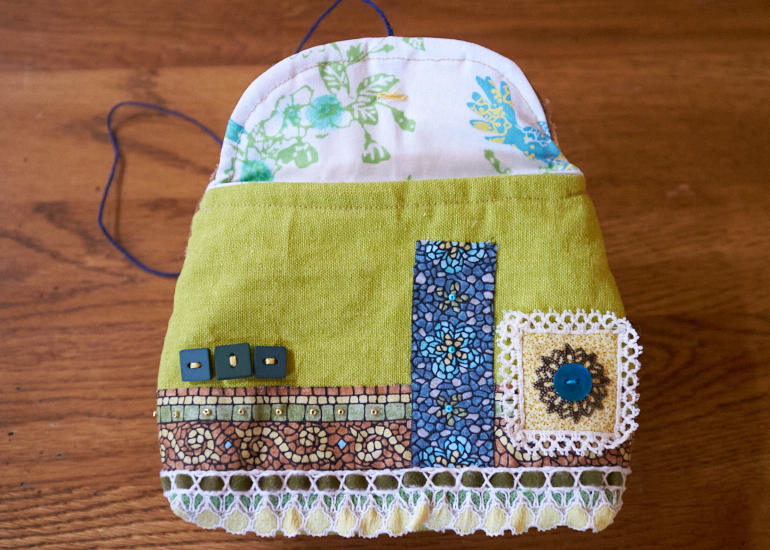 I added three square buttons on the left, and on the right, a collage of a little metal piece and button, outlined in vintage tatting.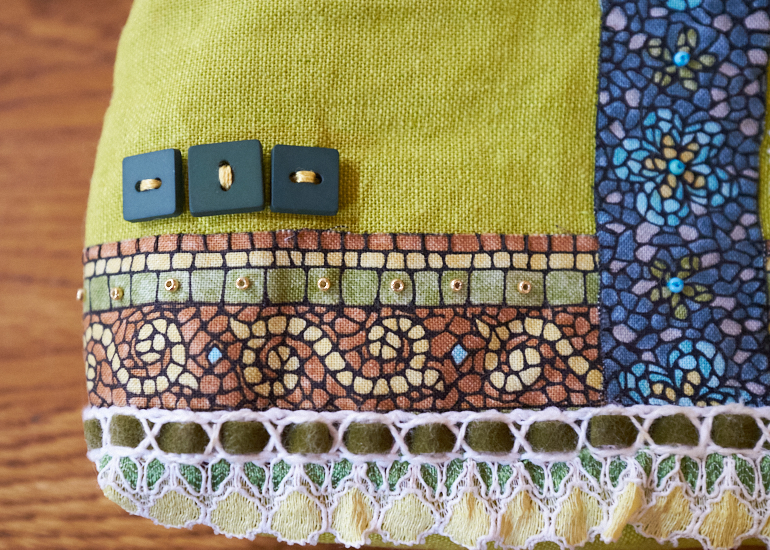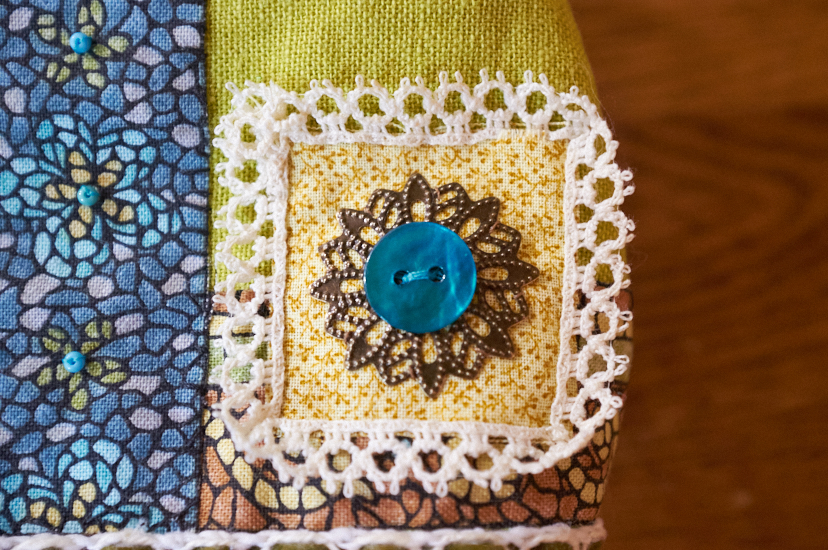 The flap of the pouch is ever so slightly outlined in brown hemming lace, with a repurposed (and repainted) wooden toggle for closure, using dark blue hemp twine. The back of the pouch has low volume yellow fabric, accentuated by a strip of blue mosaic design.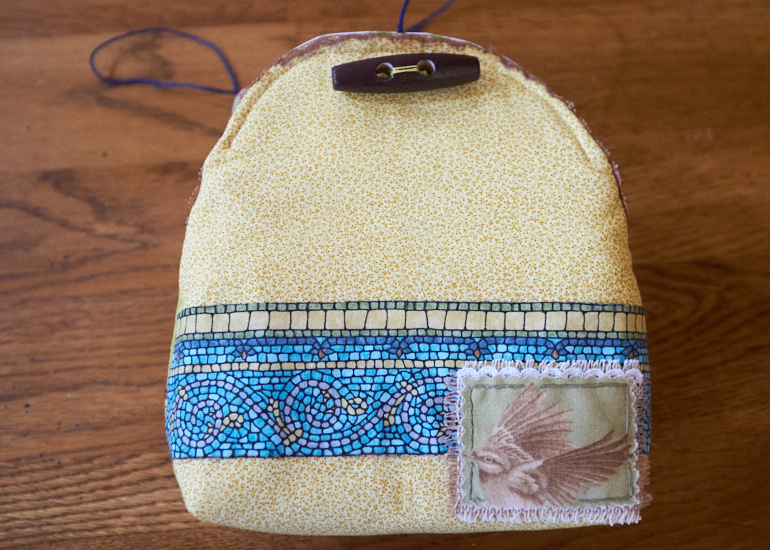 On top of that, I added a frayed square of brown linen with a tiny strip of white scallop lace across the top to frame a fussy-cut bird scrap, which I outlined with split backstitch. The bird is a tell-tale of what awaits inside.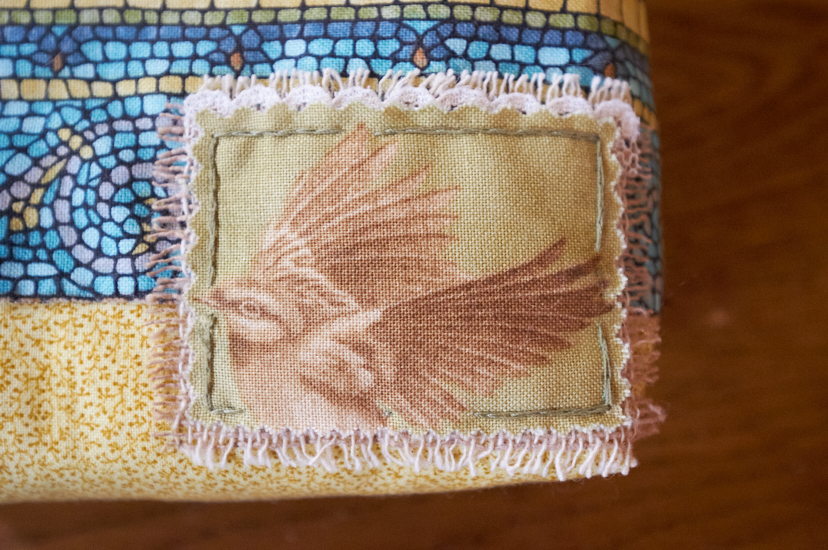 Inside of the pouch, I used a fabric with birds and the colors which inspired the outside choices (blues, greens, and yellows).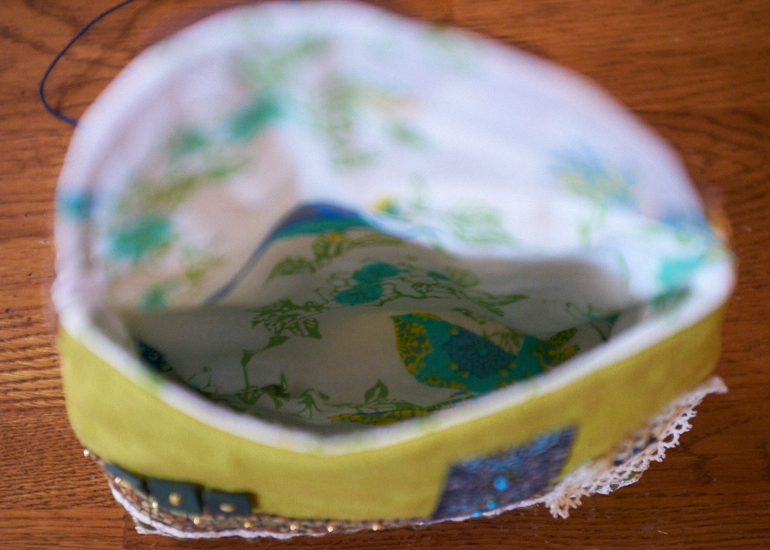 I spent a while hand stitching all the elements to this pouch and was so excited to see it come together. And then…. well, it didn't come together as well as I had expected. I need to tweak it a bit for my liking – to prevent a mistake I made, but also I prefer other methods of bag construction than this one, though this is a very popular way to do it (I think I am just not skilled enough to get it all to line up properly).
But I've already pulled things to make a new pouch, so unless I get too sidetracked, you'll see another Sydney Pouch 'round these parts soon!