I made a third pouch with a totally different technique (because I measured wrong, of course, but don't tell anyone). With the way I've constructed it, it doesn't sit up by itself like the others. However, since I had to problem solve, I came up with the blue trim edging that I really like.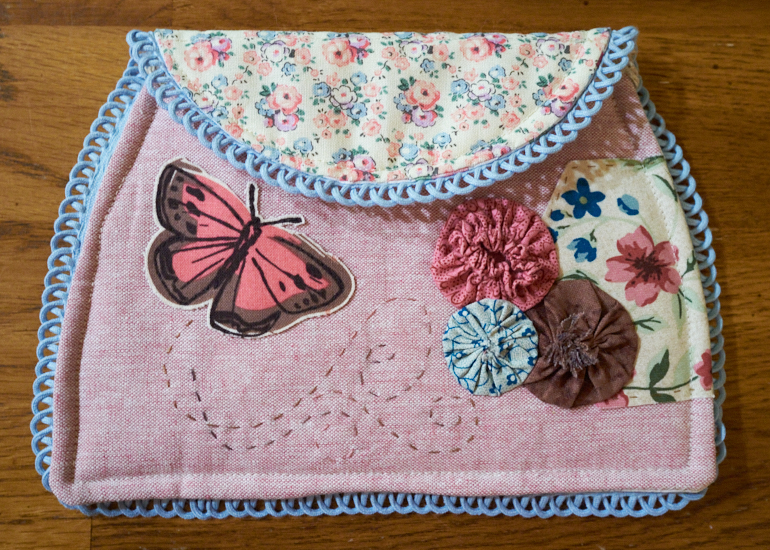 I kept the back very plain, using some vintage fabric I inherited.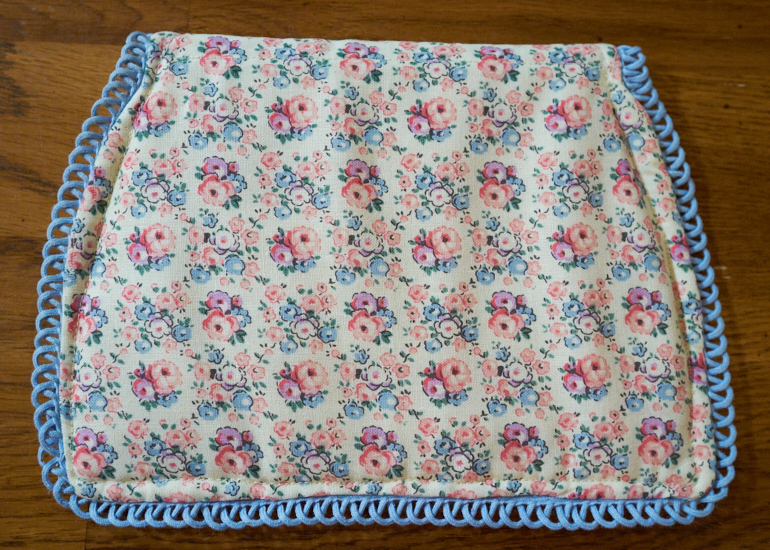 I call this one "porch" because it reminds me of sitting on my gramma and grampa's screened porch up on the hill. I don't know why, but something about the colors reminds me of their house. I did inherit some yo-yos (or "Suffolk Puffs" as the English call them, how cute is that?) from my gramma and put one on there (the pink one). Using them seems to be really popular right now in England and Australia. Perhaps the US will see a comeback as well? I do like their homey-feel.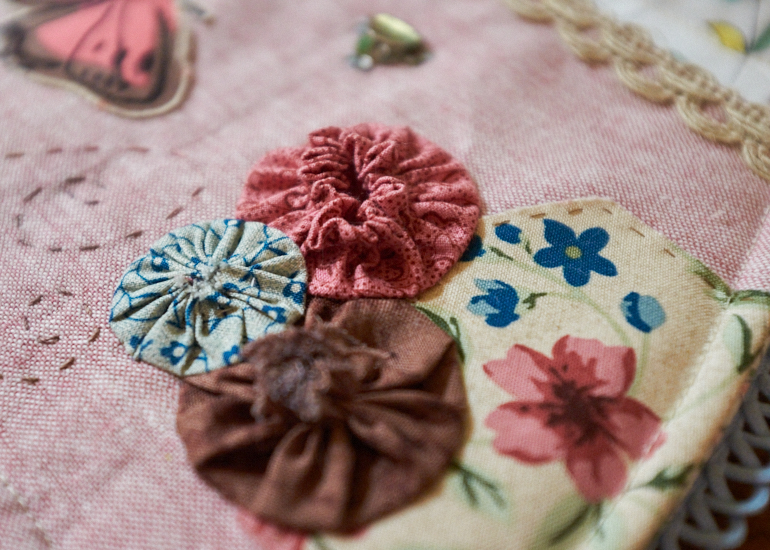 The butterfly is fussy cut, using some fusible interfacing to stabilize it first. Then I used a simple running stitch for the little swirly design.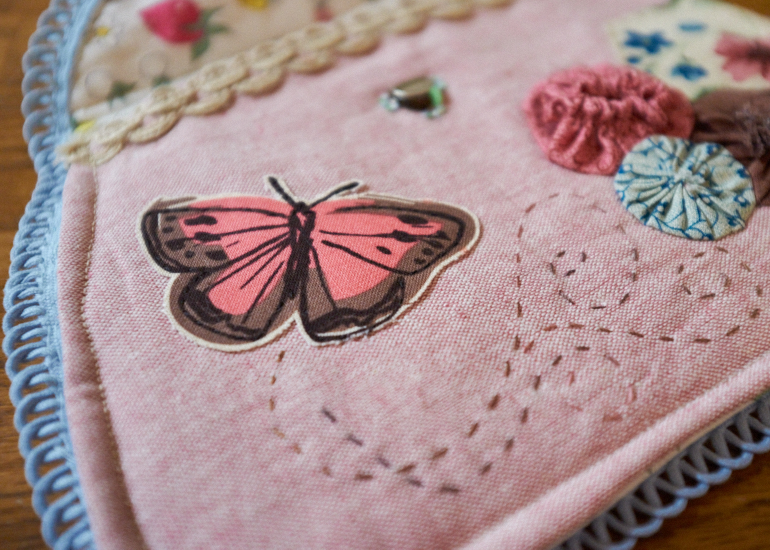 I added my favorite jute trim along the opening of the pouch, and some cute strawberry fabric for the lining. I used the same clasp as my yellow Garden pouch.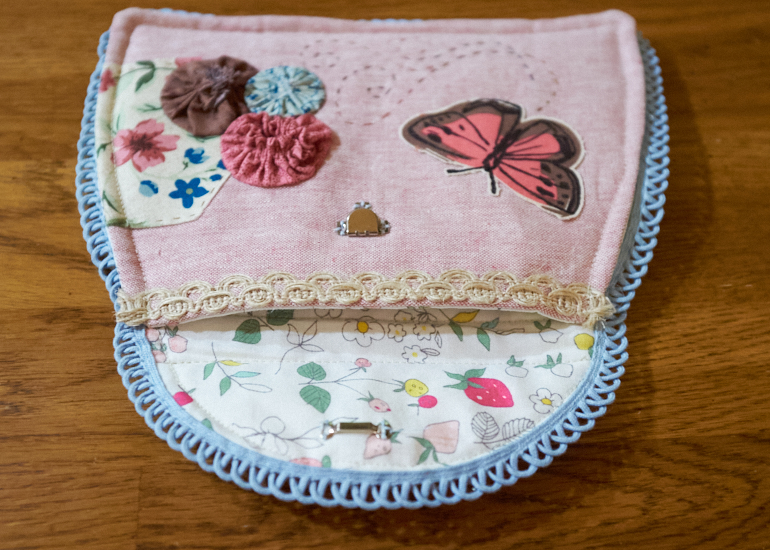 I will keep exploring, playing with this simple pattern, when time permits!