The last task in the monogram segment is to make a puffy ribbon letter. I chose to use my own handwriting for the shape, and V for my surname since it represents both Boy and me.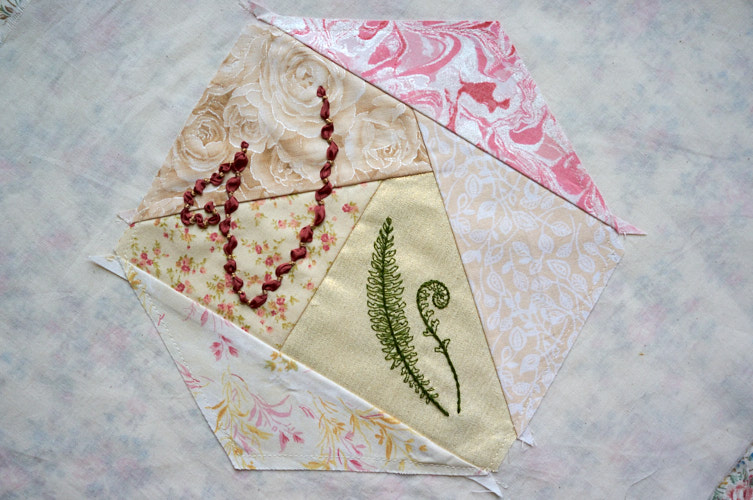 I couched the 7mm silk ribbon down with some specialty perle cotton, which has a thin metallic gold stream running through it. (If you want more details for the fern motif, check out the post I made here.)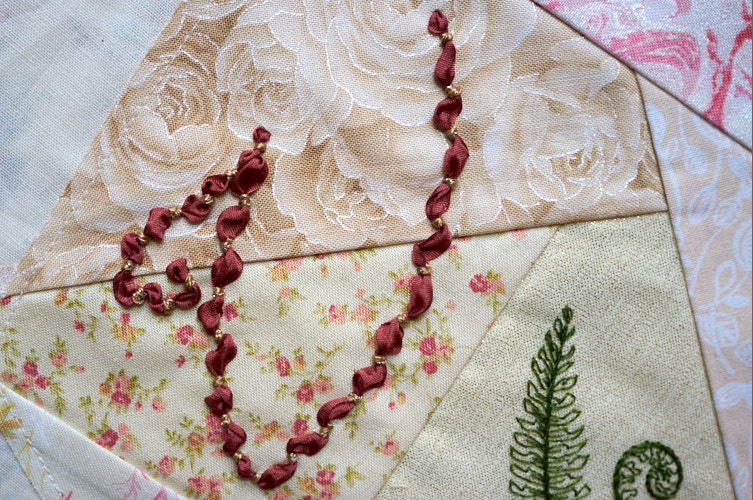 I may decorate the V more when I begin embellishing the blocks themselves, but I do enjoy its simplicity here for now.
I was reminded, also, that ribbon embroidery really needs a hoop stand to lessen its frustration. Too bad I leant my out!