Jette Clover led a fabric collage workshop through TextileArtist.org's Stitch Club where we would create a landscape using a postage stamp as inspiration. Her workshop came out in winter back in early 2021 so the theme was to be a study in white. However, she showed us other pieces she'd developed, and so when I didn't find any winter themed stamps around, I decided to simply pull the colors from the stamp I did find instead.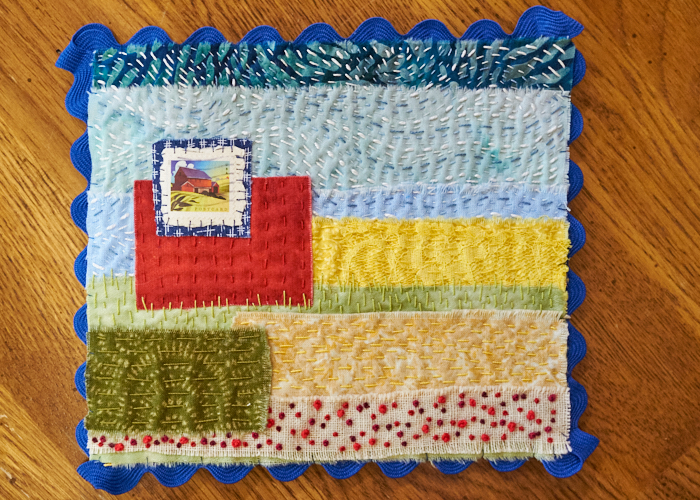 I began by first studying the stamp to see the proportions of color, and then sifted through my scrap piles for the right bits. I layered the textiles in such a way to sort of mimic the stamp, but just in a hinting kind of way. I loved the red fabric to stand in for the barn, but only had that tiny piece to use. The stamp is stitched on with a basic overcast stitch.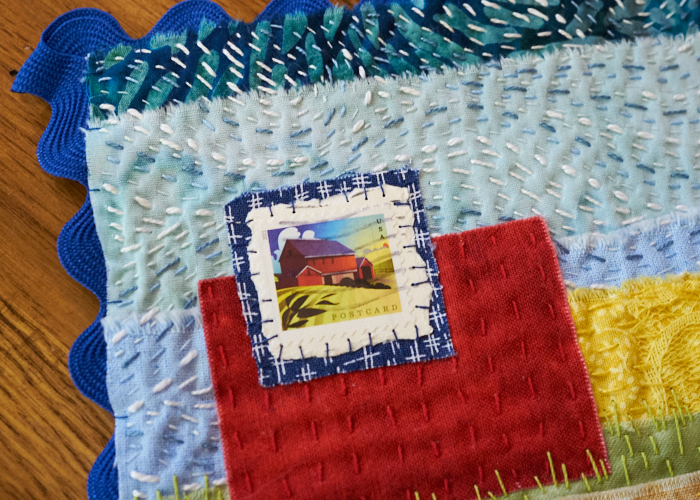 Then I set to stitching. I used mostly the running stitch. The barn red has a few spaced vertical rows. The yellow fields and green patch are done with horizontal stitching, varying the length and spacing. The central green strip has vertical straight stitches to allude to a grassy plain. One of the yellow fields has some added texture with a snippet of yellow lace applied on top.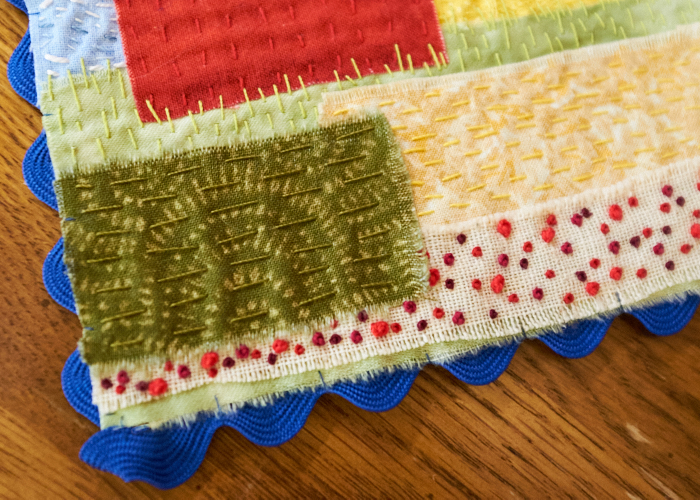 The sky has some curving elements done in a few colors, with different thread weights.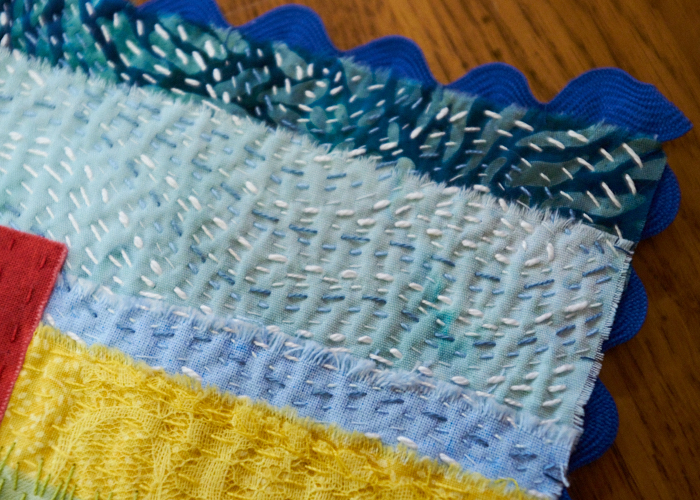 I needed to balance that red, so I added a lot of colonial knots along the bottom strip using different weights of thread in a few different red colors.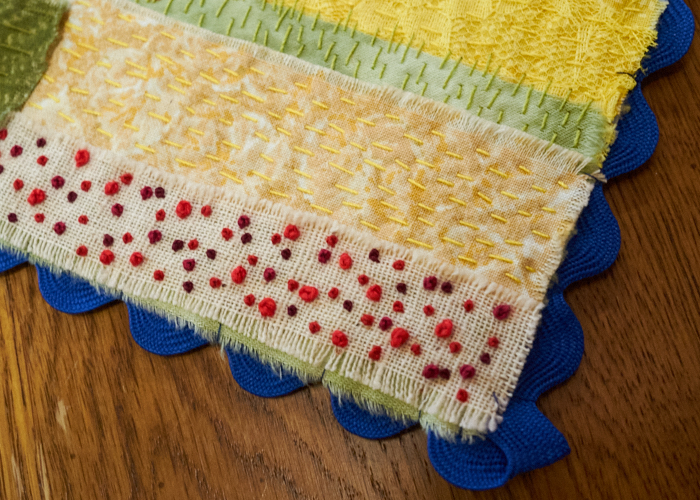 And, at the very end, I decided to add some wide ricrac to mimic the stamp's cut edge. The back is a square of blue felt. I attached the ricrac to it first, using a contrasting gold thread and colonial knots at each hump. Then, I attached this prepared backing piece to the front with basic overhand stitching between each hump.
I liked Jette's idea of using a stamp as inspiration and will pay more attention to stamps to see if any spark a textile interest. She had a few examples of portraits which is also a cool idea. I want to mix this with my developing love for "mood boards" in the style of Mandy Pattullo (you may recall my fabric book).