I've stitched up a patchwork coaster for my tea cup. I needed to occupy my hands with needle and thread while I make some decisions about another project I've been working on. I've made several coasters over the years, and none are really worth blogging about – probably including this one!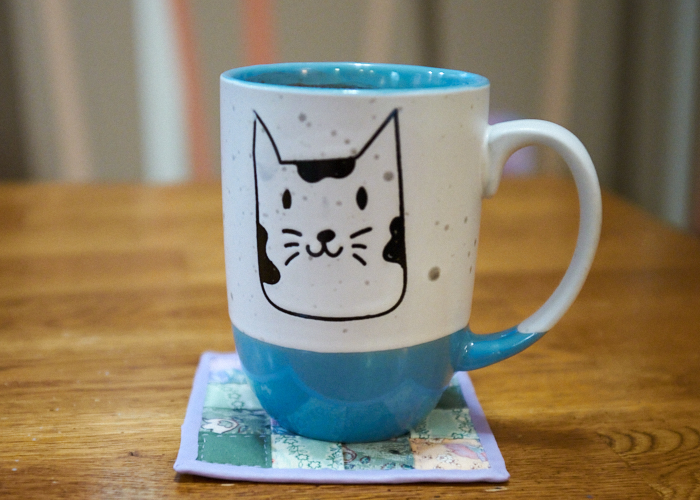 But since it has been a bit of time from my last post, and I was just setting a fresh cup of tea on it for the first time, I thought I'd share:)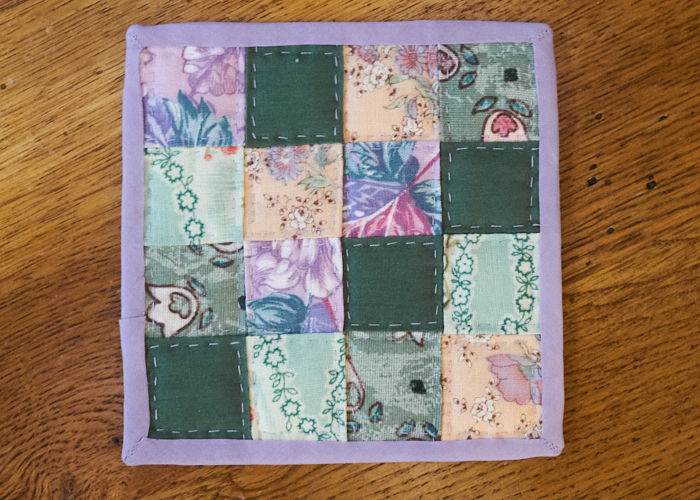 I was gifted a bag of tiny pre-cut squares some time ago and occasionally reach for them to use in various ways. This time, I matched a few colors up and hand stitched them together for a coaster. I used a complementary fabric for the backing, a thin wool batting in the middle, and a satiny binding strip for the edge.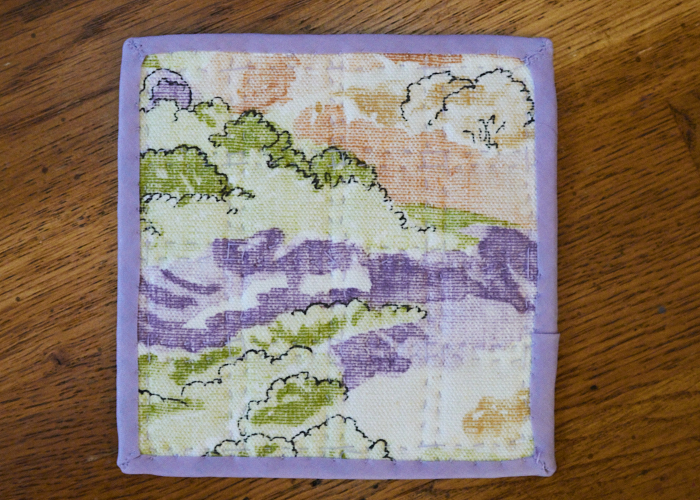 I am aware it isn't perfection – it was never intended to be. That's the beauty of "slow stitch" projects. It isn't about the outcome, it is about the doing.