Hazel at Handstories alerted me to the Open Press Project, and I immediately bought one. I used a print press in my fine arts degree, and while I didn't necessary love the inking method itself, I understood the possibilities that could be applied to the press. (You can see a project I made many, many moons ago here.) The image below is a screenshot from their website.

My first project was to press "Things In My Yard", a theme I centered on for a TextileArtist.org's Stitch Club workshop that I'll complete in the near future (I hope). Unfortunately, while beautiful temperatures had lasted well into November, the press arrived just after the perfect time to collect everything I had wanted to, with many plants shriveling up to nothing useful. No matter, there's always next year, and I still found a surprising amount of plants to collect.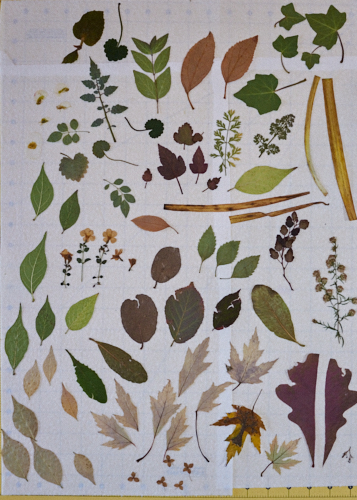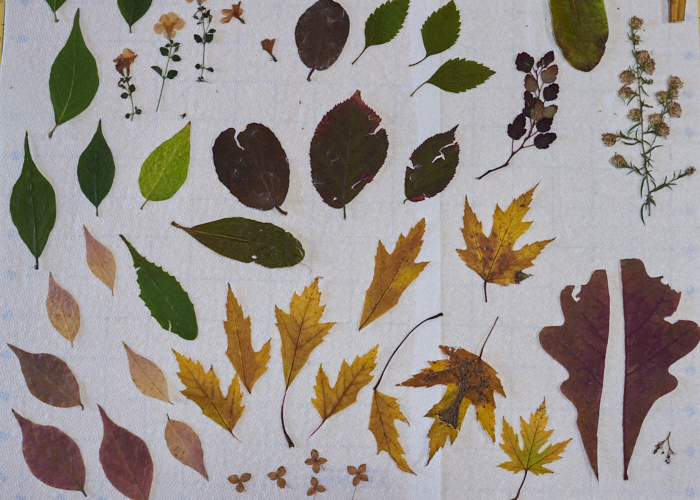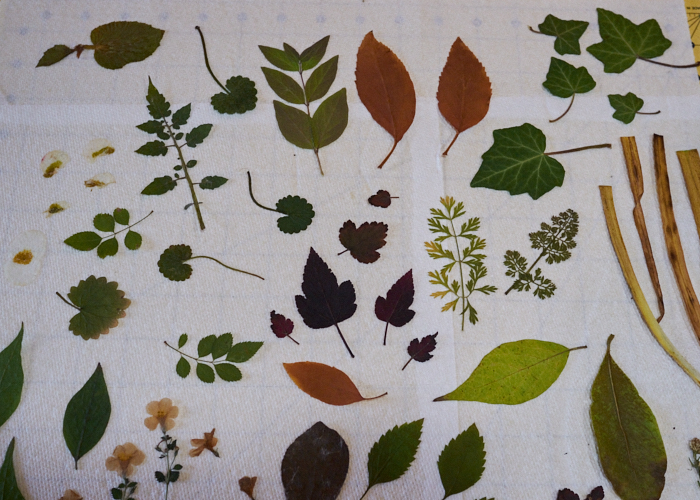 After pressing, I have left them to dry. I tackled a solitary leaf with stitch for this result – I experimented first by ironing it to some fusible interfacing, which you can see poking out around the edges.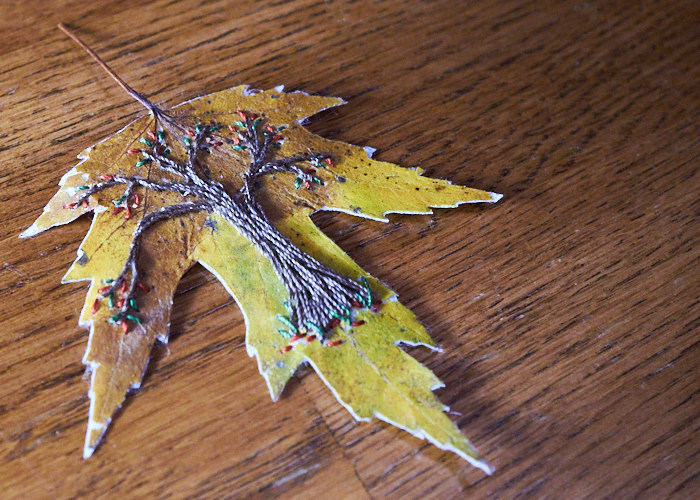 I have a few ideas on how else to use them, beyond the workshop. If I actually get to them and they turn out well, you'll see more about it here! Next, I want to experiment with embossing, but that will take a backseat to a few other projects I want to do first. And after that, other print press techniques. Is there ever enough time in the world?