I had this idea to make a small pin using wire to shape the frame but instead, out came a tiny bee mural! I gifted it as a birthday present to a friend who has started her own garden.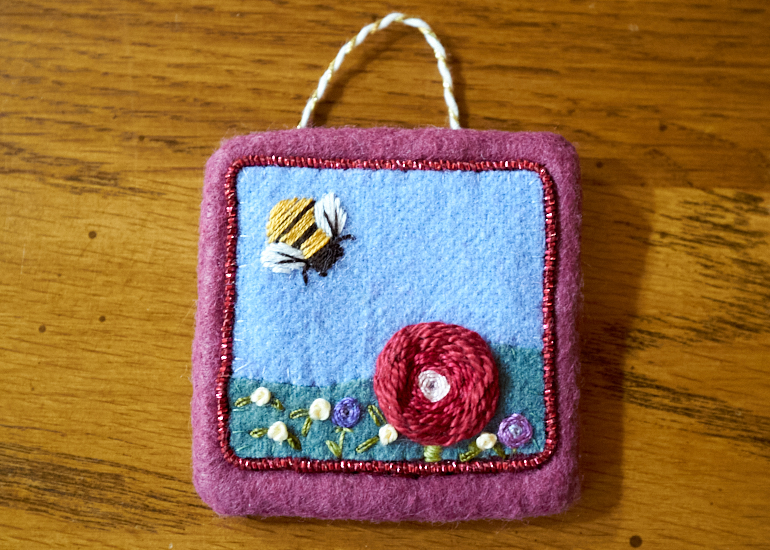 I formed a pipe cleaner into a square, then folded a thin sheet of wool felt over it and secured it all together by small backstitches along the inside of the frame. These later got covered up by a fancy length of Kreinik specialty thread that looks like tiny little beads. Man, I have held onto that for years now, not having the right project to embellish with it – so glad I could finally put it into something!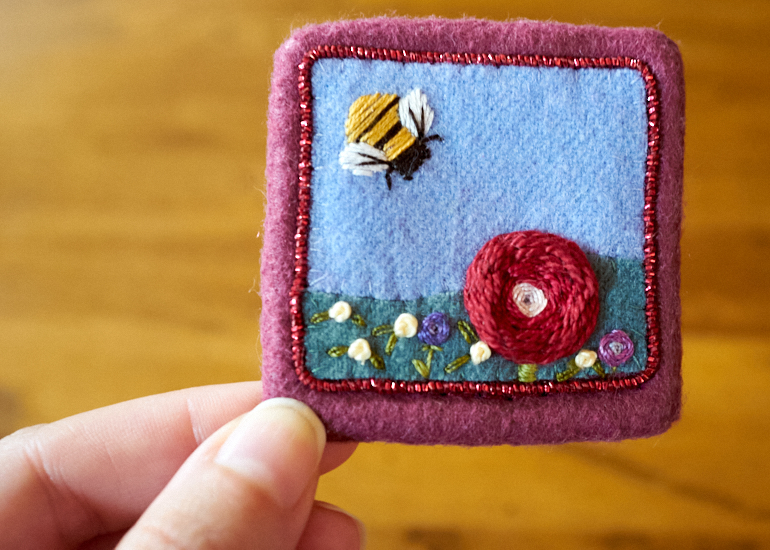 I used a green and a blue piece of felt, cut together, to form the landscape background. Then I stitched the bee with straight stitches, and then added an assortment of woven roses along the bottom. Tidied up with a felt backing and a little loop to hang, and voilá!