My nephew had a birthday this summer and I needed to find something suitable to make him. After searching for ideas online, I found a digital image of a cassette tape and felt I had found it!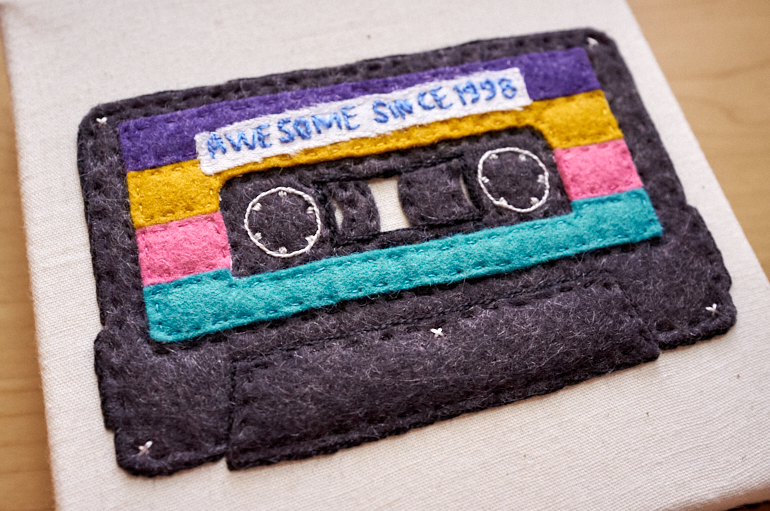 I used wool felt that I appliquéd together with the help of fusible interfacing, then added a strip of shiny fabric for the "title tape". I do wish I had embroidered that strip before cutting it; the result wasn't as neat as I had hoped since it became so fiddly to work with –  but hey, it lends itself to the "handwritten" feel, right?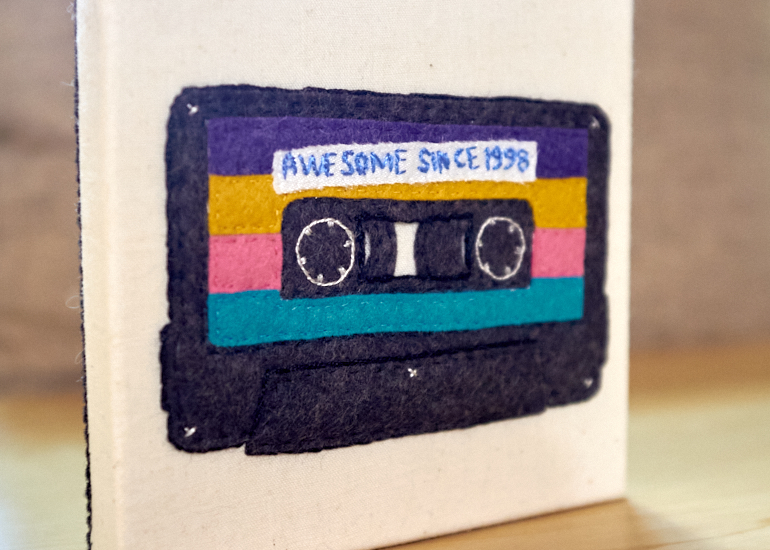 I wrapped the whole thing around a small canvas I had laying around, and tidied up the back with a piece of felt and a loop to hang it if he wanted to. Signed (blurred out here) and dated – a habit I am trying to keep up with but I forget more often than not!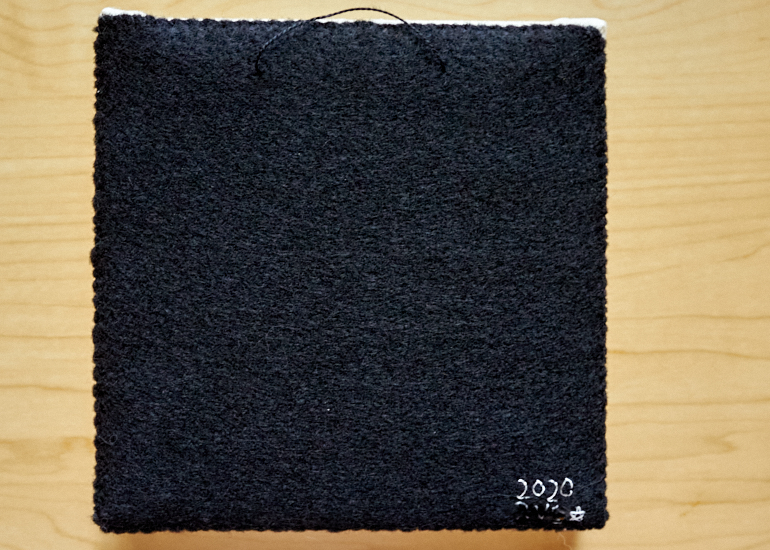 I know he plans on moving far, far away soon so I wanted to make him something that he could keep out and maybe remind him of us wee folk back home from time to time. He's quite interested in music production (and is very talented, I might add!) and he has a sentimental streak which makes him overall pretty awesome – I knew he would like this and its retro funk!