When I found out that the lab would be throwing a surprise going-away party for the person I am replacing, I wanted to contribute something small. Enter: my go-to gift, a little cactus! (I've made a lot of them, mostly thanks to Benzie!)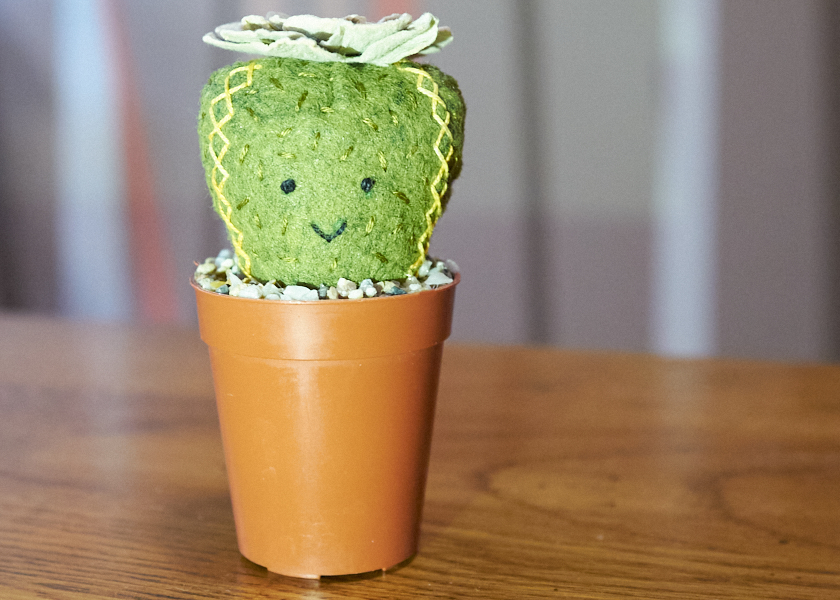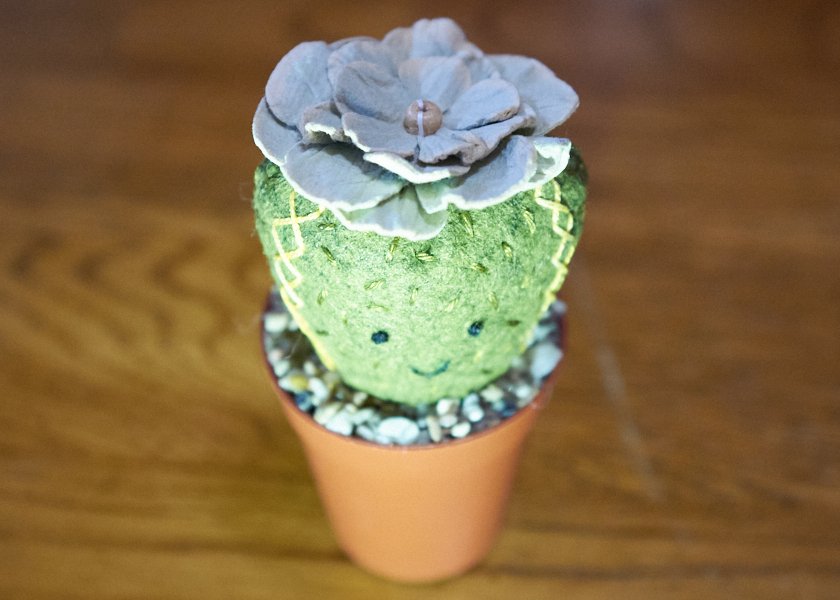 We also have a small kitchenette and a fancy coffee/tea maker in the lab – it even makes lattes. I ordered several flavors of tea and decided that I should bring my own cup in, which of course will need a mug rug!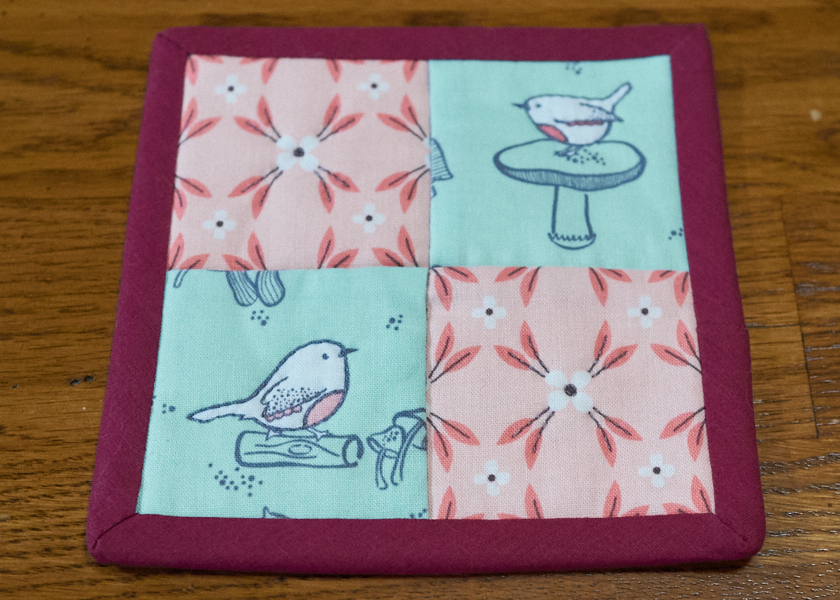 I "quilted" the little patches by outlining the motifs in backstitch and then quilted the sandwich together in the ditch. I didn't have a nice grey for binding like I had hoped, but I think this jewel-tone mostly works.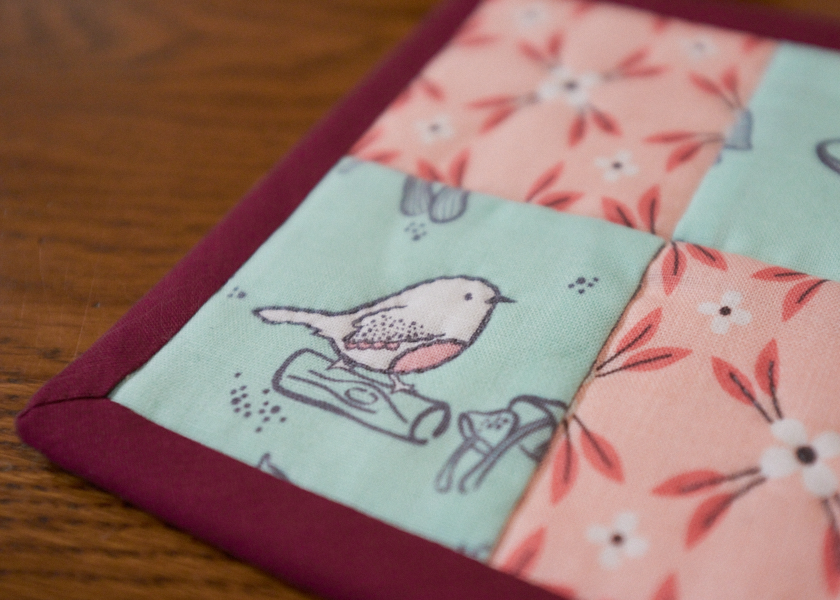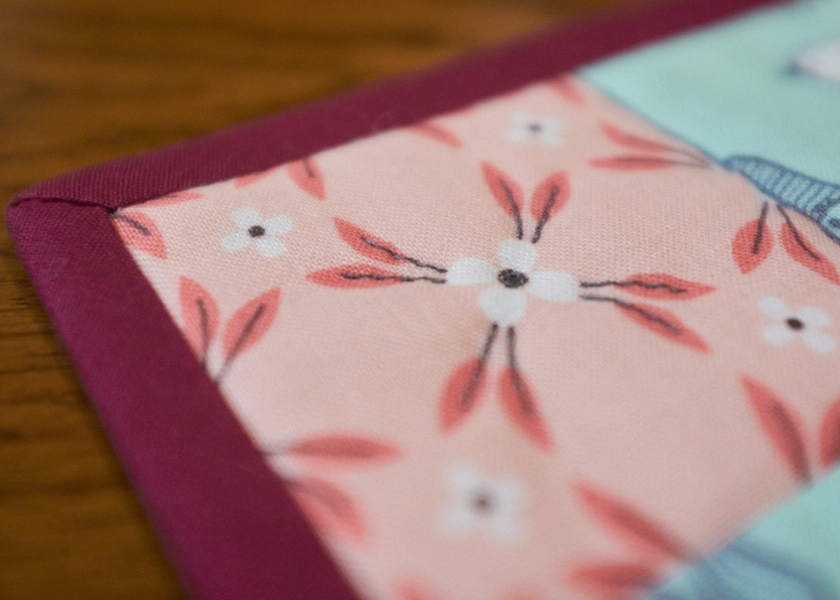 The back is a linen probably seen around these parts before.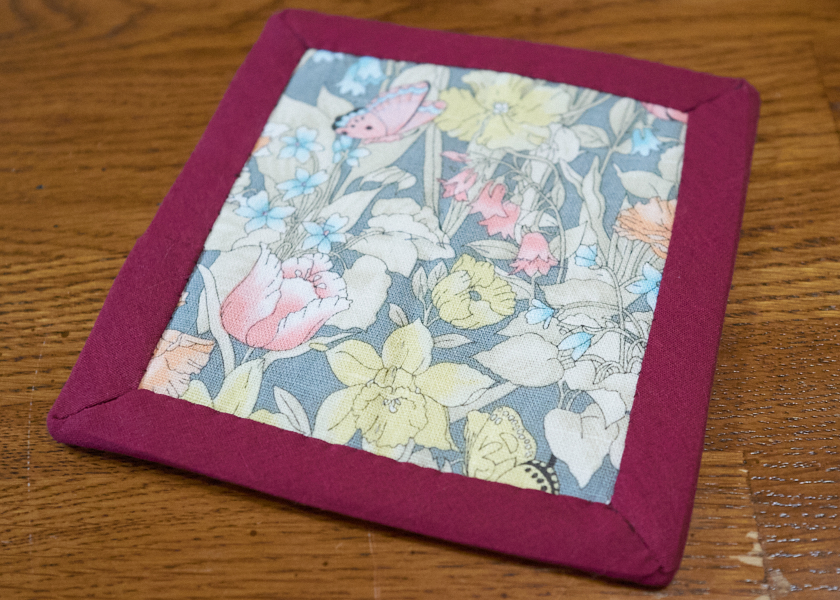 I should make more of these – they come together really quickly! I first learned this pattern through a local quilt guild – I wasn't as great at sewing/embroidering then, but I still use it all the time.
To make your own, just 1) cut four 3″ squares, 2) use a quarter inch seam, 3) stitch 'em together, 4) quilt with some batting, 5) add a back panel and stitch in the ditch, 6) then add binding. Voila!