[I am following Anne Brooke's 2021 #52tagshannemade slow stitch challenge to make a little tag every week of the year – see them all here!] I was excited for this challenge since it was quite different than all the rest so far – weaving with threads. It reminded me of the pin weaving kit I used a while back. Anne gave us permission to use our favorite colors so I am not embarrassed by my choice here;)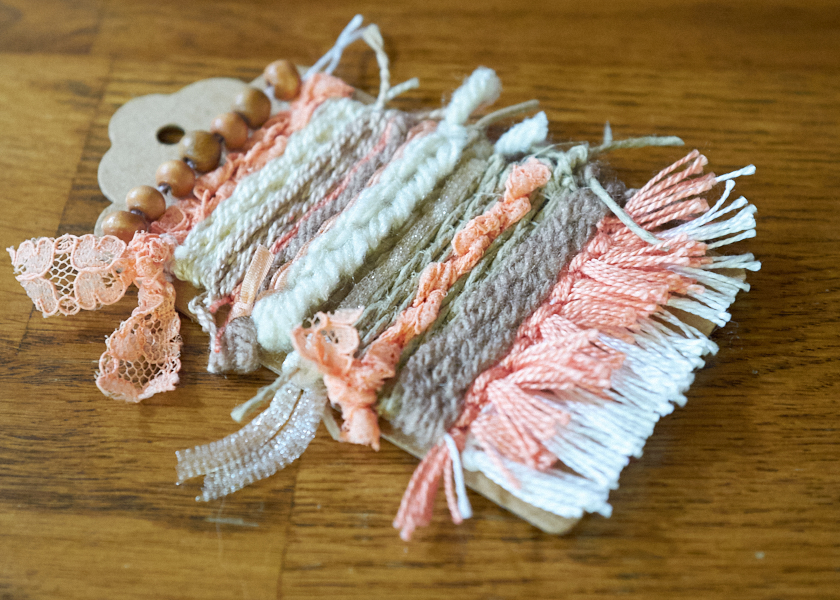 I really love the texture! Plus, I learned a lot which is always fun. I made quite a few bad decisions on my knots, for instance, but the whole point of slow stitching is the process, so I didn't bother to take them out and do them correctly. Adding the beads was my own design – I'm not sure how to "appropriately" add them, but they are stuck on well. I also googled weaving techniques beyond the ones Anne showed us and came up with the Soumak weaving which you can see better in the image below; it looks a bit like a braid.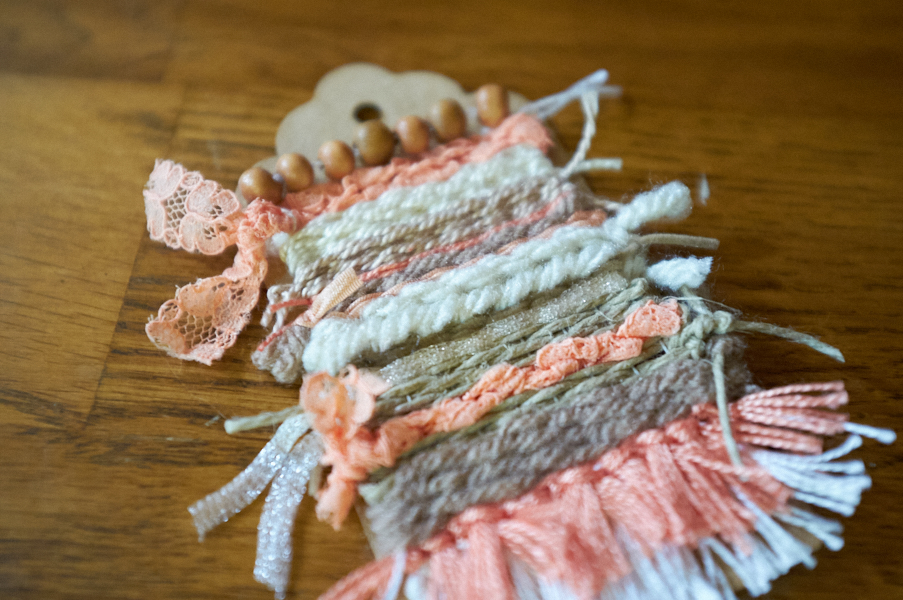 From the top (not official colors): natural wood beads, coral lace hem, ecru 5 perle cotton, beige 5 perle cotton, coral 8 perle cotton, brown yarn, coral silk ribbon, natural yarn, a brown velvet string, a strip of shimmery sheer ribbon, natural twine, coral lace trim, natural twine, brown yarn, coral 8 perle cotton, and finally, white 8 perle cotton. I added Soumak weaving in the two 5 perle cottons and with the natural yarn. The bottom two 8 perle cottons are fringe knots on the warp and weft, both (a bit tricky, I'll be honest!), but I wanted the gaps filled in. The rest are just normal weaving.