[I am following Anne Brooke's 2021 #52tagshannemade slow stitch challenge to make a little tag every week of the year – see them all here!] Anne reminded me that we are halfway through the year! How did that happen?! In celebration, we were to make a medal for ourselves. Mine didn't turn out so much like a medal, but I still really like this one.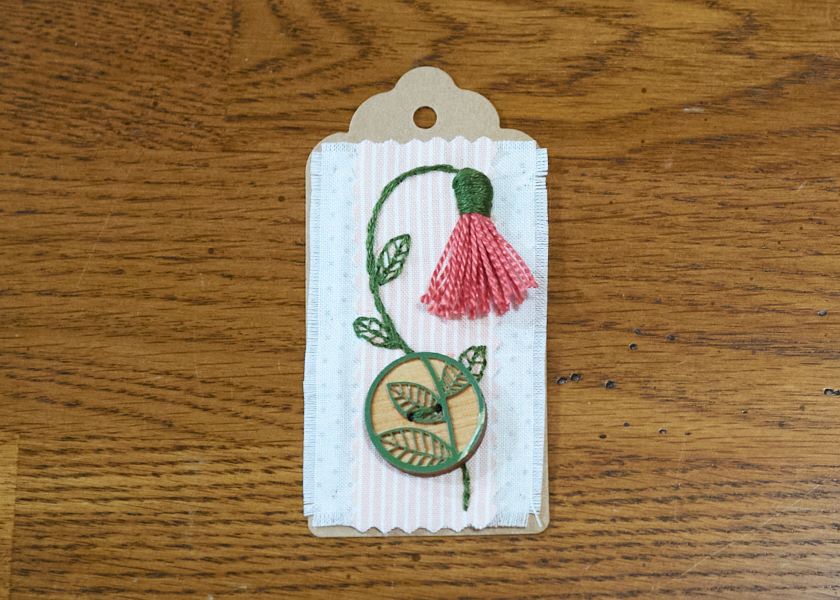 This week is mostly a blur. It was my first week working Monday through Friday, because I was previously allowed Fridays off to help transition from Boy's office. I don't have any negative feelings about the job, and even the commute is fine. Of course, I wish it was shorter, but I have a 95% stress-free route, only dealing with the sluggish highway jam for 8 miles. Everything is flowing nicely, as we both adjust to this new life.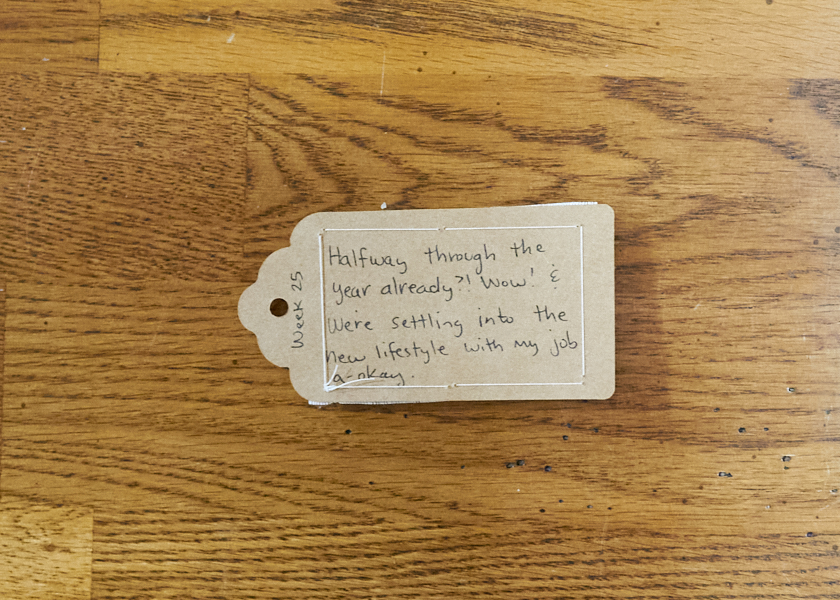 I took inspiration from the button, and used stem stitch for the stem, backstitch for the leafy outlines, straight stitch for their veins, and satin stitch over some perle cotton made into a tassel for the flower.