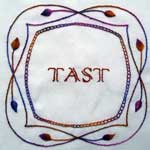 You've read about my idea for this here, right? Ok! See all completed TAST posts here.
Yes, it needs to be ironed but I just wasn't feeling it today. Ta-da!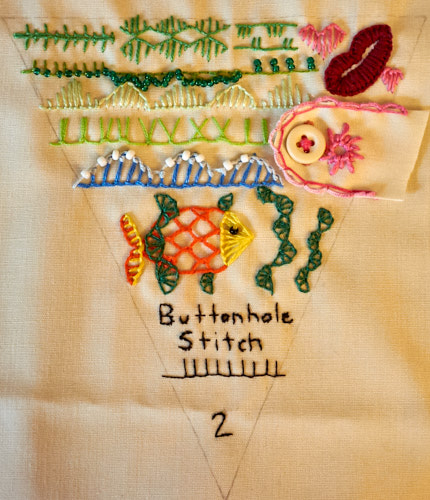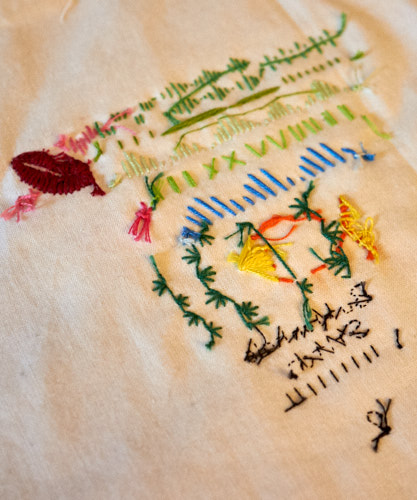 I again attempted to use nothing other than the week's buttonhole stitch (except the words in black), but I had to cheat a little using a running stitch or chain stitch as a base stitch for a few scalloped examples (which is totally allowed, because, duh, that's how you do them!). I did also tac down my beaded scallops simply because I didn't follow directions well, given the limited space I had, so they projected out instead of hanging down and, well, that bothered me! So below are some variations of the buttonhole stitch. Most of these ideas are straight out of Sharon's book or just me playing around.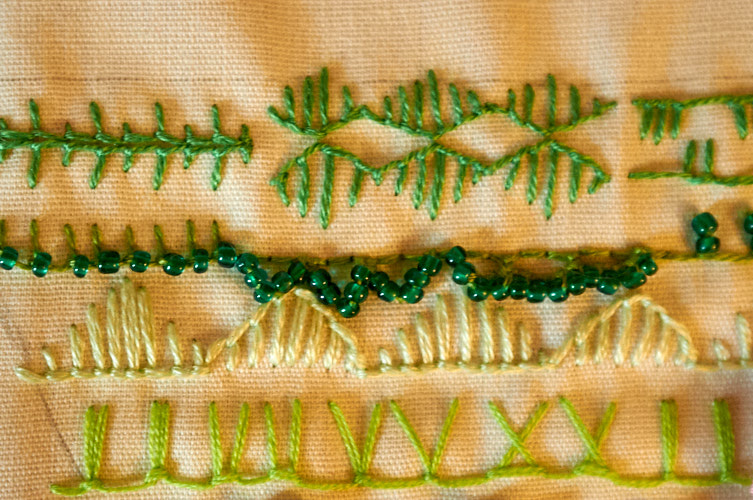 Mary posted about padded scallops, and I decided after seeing a different kind of stitch used for lips that I would attempt an effort with the buttonhole stitch. I made some heart motifs after Sharon's book ideas. Clearly, I need more practice. Then, I made an actual and functional button hole, which was just fun. This is on a little extra tag of cloth that will get sewn in when I finish up the bunting. It is scalloped with the chain stitch as a base. The flap also sports a sunburst or eyelet motif.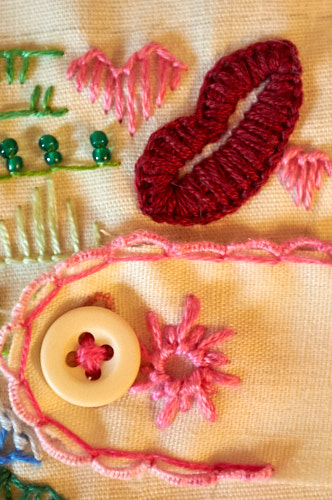 The theme I went for was underwater. Sue Spargo gave me the idea from her book, where she used an open buttonhole filler stitch for bird wings. I had seem some fish done in half-wheels so I decided instead to try her stitch. It was a little difficult for me to do without adding a straight stitch here and there as an outline, so there's some cheating involved in this first effort. The tail is back-to-back buttonhole stitching, and the seaweed is half-wheels. The waves were an attempt to practice leaning buttonhole stitch, but I think they need more lean in them. Then I went back and beaded them to give the sense of crashing, foaming waves.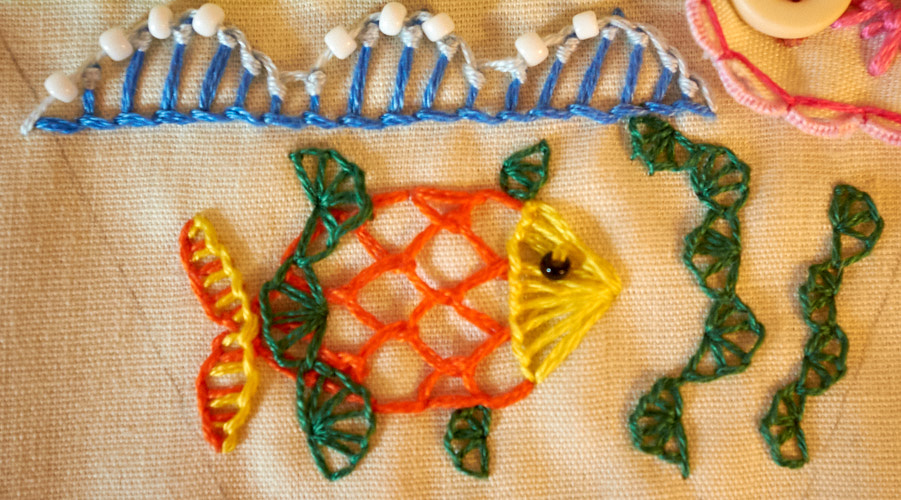 The title, with the basic stitch and week number.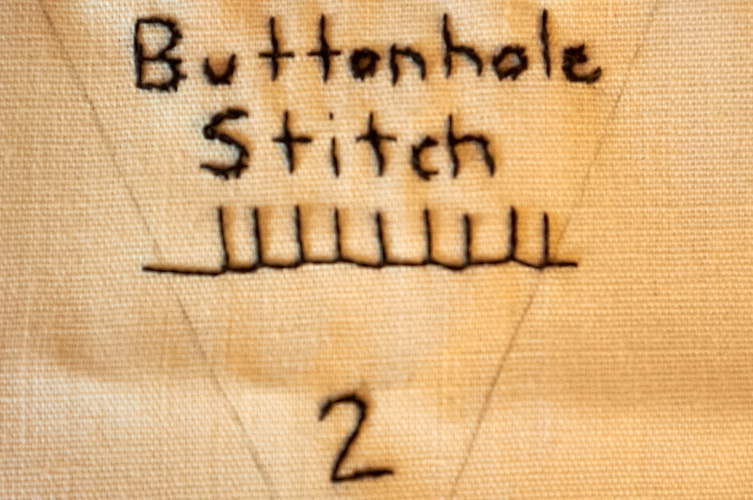 Looking forward to next Tuesday!