The first order of wool felt came in, yay! I ordered it from Prairie Point Junctions shop site, Wool Felt Central. On tuesday. And i already got it. AWESOME!
The site was suggested to me by both Megan from Princess Lasertron and Larissa from mmmcrafts. So many scrumptious colors to choose from! And much nicer than that cheap stuff at the craft store.
Though my photo is a bit overly blue, I did find the colors to be what I expected from the pics at their site. Seen here is the Plenty of Pinks bundle, Buttercream, Beige, Mac & Cheese, English Rose, Pink Grapefruit, Plum, Robins Egg Blue, and Peacock. Look at their site though to really see the colors : 12×18 Wool Felt Central.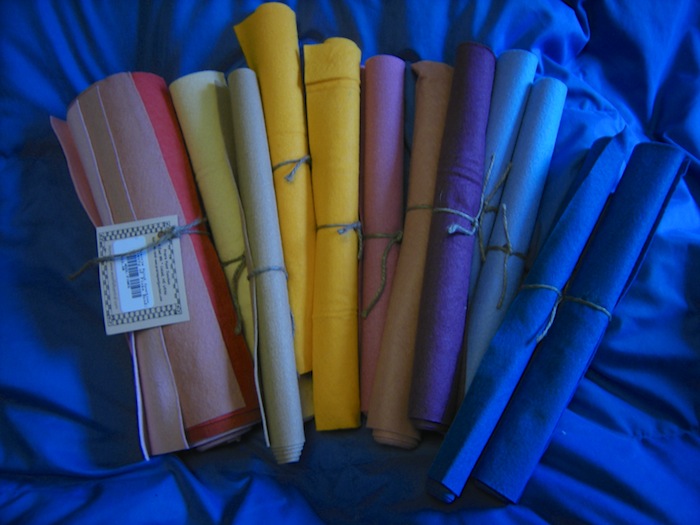 Fast shipping + Excellent colors = I will buy there again 😀