Here are some projects I did around the beginning of the 21st century. Doesnt that sound weird?  So in no particular order, may I present to you:
Project A: Refinished Dresser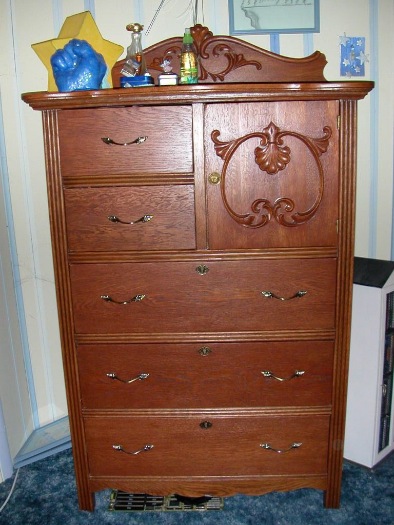 This is a dresser from when my great grandmother was a baby (late 19th-early 20th century). It was white and dinged up when I got it, and I decided to refinish it. It was tons and tons of work, but the results are beautiful. There were i believe 8 layers of paint (white, pink, greens), probably all lead. I replaced the drawer handles, but the locks and knob are original. I even use to collect skeleton keys, so I happened to have one that fits! I took parts of it to a wood repair shop, and they did a great job. They believe it is made from white oak.
Project B: Wall Art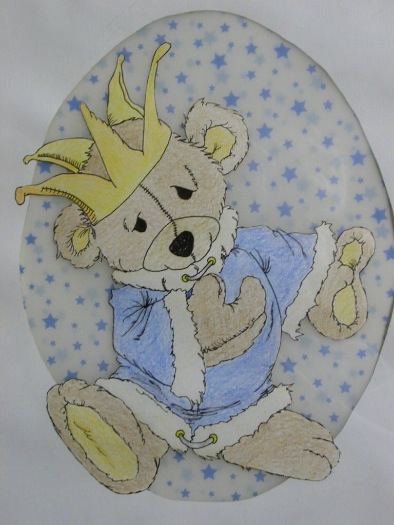 I had a children's book and this was on the cover. It was probably about 2 or 3 inches tall, and i drew it to be about 7 or so. Colored pencil and ink.
Project C: Star Moon Sculpture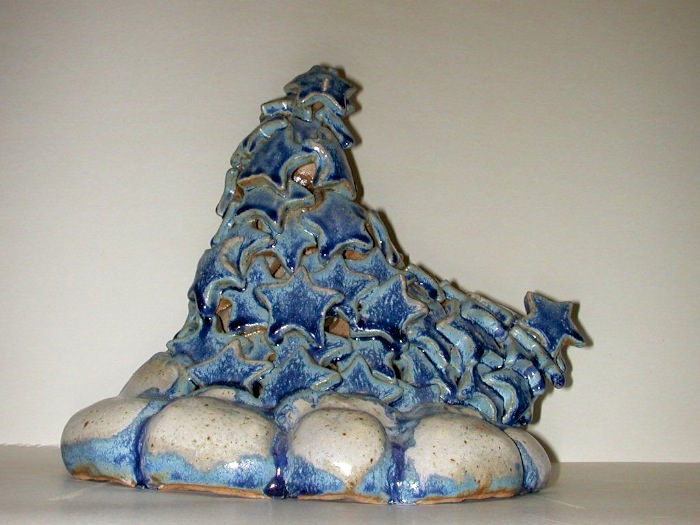 I took a non-major ceramics class my freshman year in college, and one of the assignments was to use shapes of clay to build something. I have always loved stars so choosing the shape was easy enough. I recall that I didn't have a clue of what I was going to build, but the moon just sort of happened. I set it all on a structure of clouds, glazed it my favorite color, rubbed off the edges and the clouds, and voila!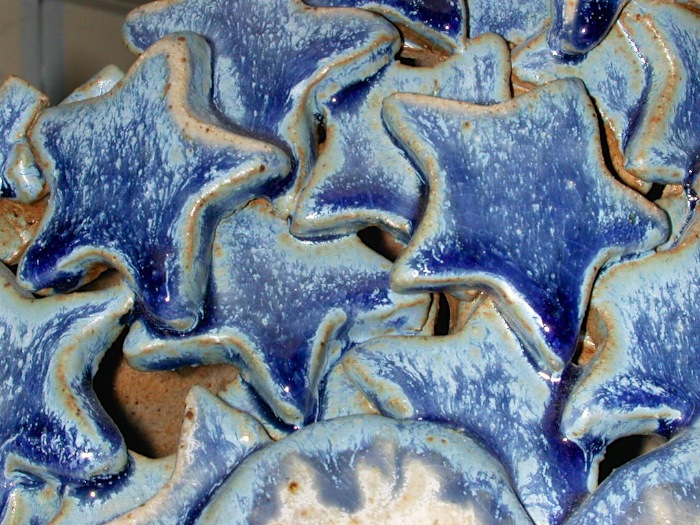 I will continue with more later! 😀