[I am following Anne Brooke's 2021 #52tagshannemade slow stitch challenge to make a little tag every week of the year – see them all here!] The theme for last week was "rings" whereby you use a buttonhole stitch around a ring-shaped item and then attach it. The stitch is how I use to make friendship bracelets, too, which fit into my thought theme.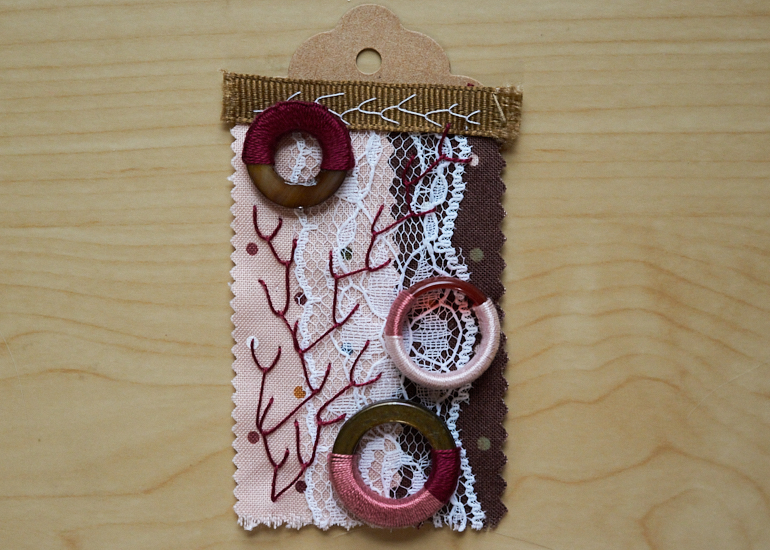 I think I mentioned somewhere that I was asked to teach a hybrid class this semester for my old advisor, which is a few hours away. My first in-person class was Friday, so I went Wednesday night and had a little private retreat to myself until Saturday. My friend is fortunate enough to be in the UK right now and I was able to house-sit for her, covid-safe! I chatted with her a bit virtually and had a lovely peaceful stay, looking at four walls other than my own! On campus, it is always nice to see my old advisor, and I ran into another friend I met a few years back during a bioarch project. Of course, I didn't get to see others this trip, but perhaps things will go better the next time I am scheduled.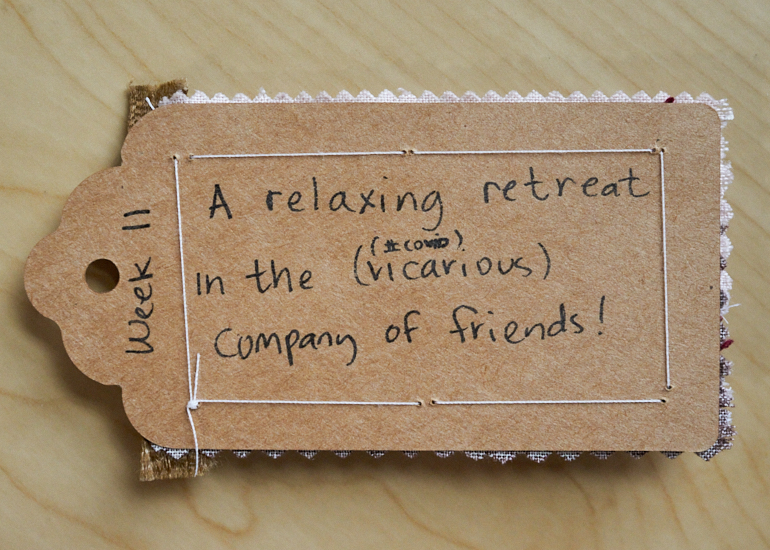 I added the feather stitch because on my way home, I stopped by a huge park and took a small hike around the pond preserved as a bird sanctuary. They even had a small bird museum with observation deck, and I gotta say that it was one of the best museums of that type I have seen. I saw many (preserved) birds up close and personal without glass between us, and situated in renditions of their natural environment. A lot of painstaking work went into the displays. This stitchy embellishment represented my little meander out in nature.