I've had a chance to make 100 more hexies, bringing the total count to 300 now. Of course, some of these will be filtered out when I put the final quilt together, I think. I purchased two more charm packs for this project – I like using design sets because they bridge color groups together that I might not otherwise get to explore in a "matching" kind of way. This round, we have Folktale by Lella Boutique. It will help link me to some blues and greens, I hope. (And a random swatch from my stash in the top left.)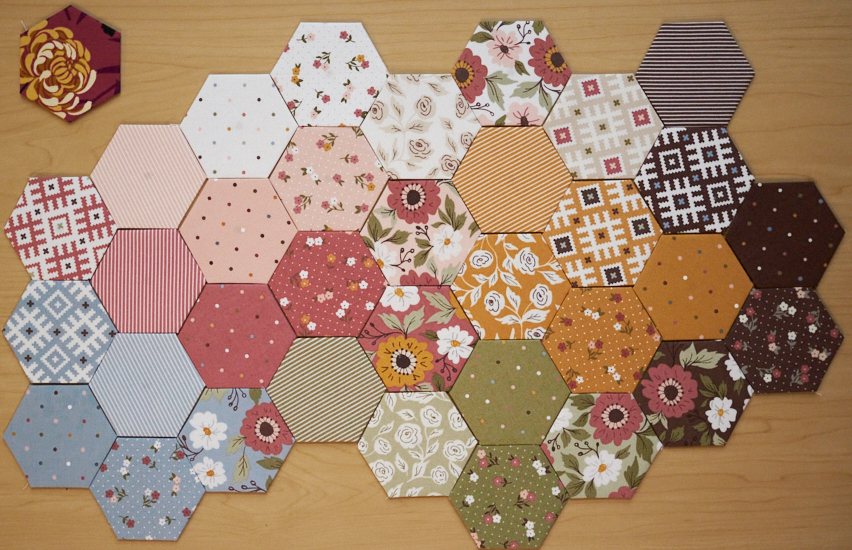 I also scooped up Pocketful of Posies by Chloe's Closet. It does a great job of being bright and happy and tying in vibrant pinks to electric blues. And it adds another link to green.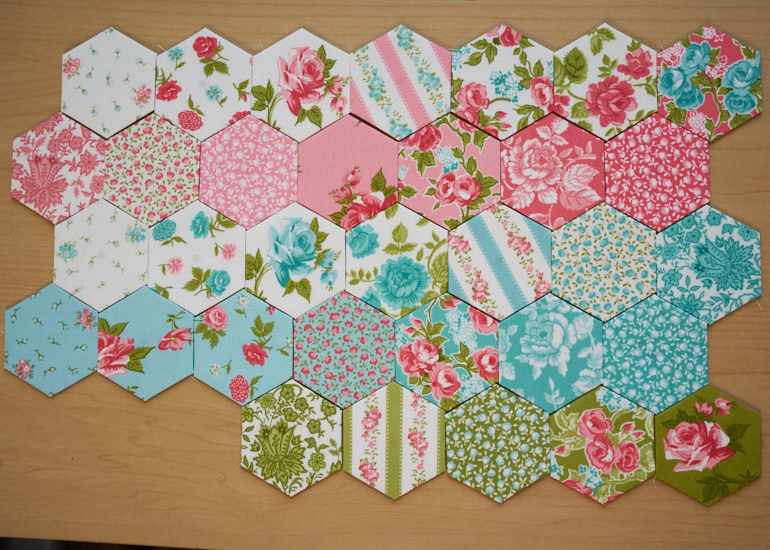 Then I dug around my fabrics and pulled together this selection of random things. As I said, I think a few of these color choices will be too off base, but I won't know until I have all the bridges and links!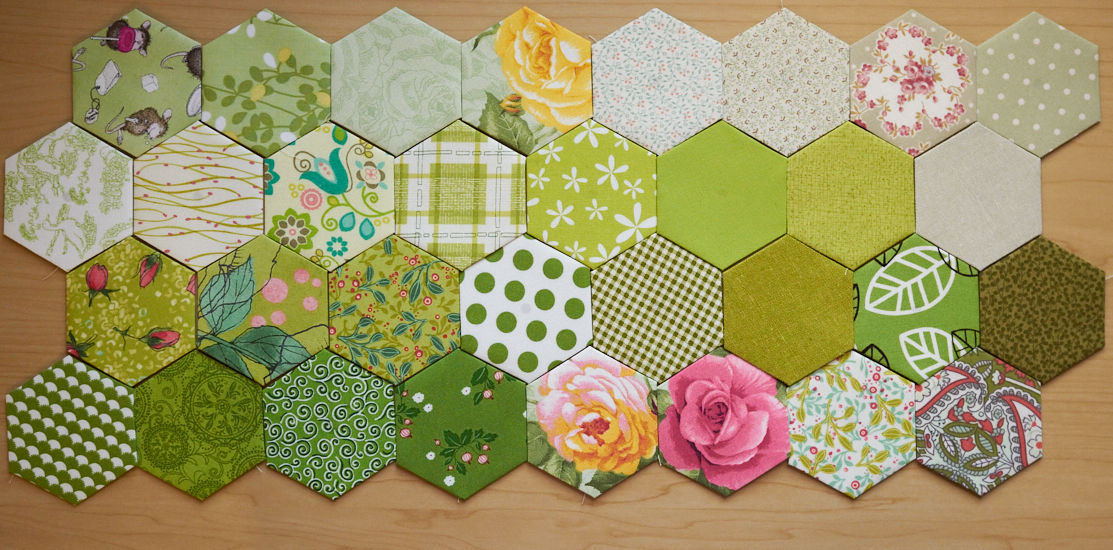 I am going through this process quicker than I expected, but I think it's very helpful to work in an assembly line kind of way. I grab a color group, and then trace out all my hexies to cut. Then I cut them, followed by starching and ironing them. (That's the biggest time sink in the process; the time spent hand stitching is nearly nonexistent by comparison.) Then they are ready to stitch here and there across the week. When I get a group finished, I press them again and stash them away for the next step in the process. I like doing them in groups like this too, as it balances efficiency against burnout. The tasks change just as I begin to get bored with one activity.