I've had a chance to make 100 more hexies, bringing the total count to 200 now. I imagine some of these won't make the cut, with how the colors might clash. I'm ok making extra, though, since it won't be easy to imagine it all together until I have them all whipped up. And I can always use the scraps (or hexies) in another project! Most of these are just fabrics I had on hand, or those I've already mentioned in my last post about it.
I want to include different kinds of hexies, too. I experimented with embroidery in this set – titling my quilt with the year I hope to finish it up. This is a dress rehearsal, though, since I can't guarantee it will be this year, nor that the grey will work with the rest of the colors. But I did want a placeholder, and to test the threads. In my final one, I will use smaller thread.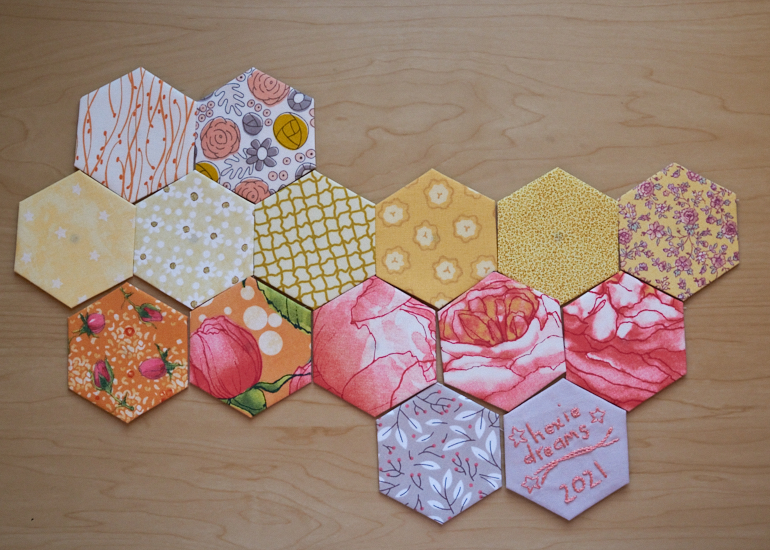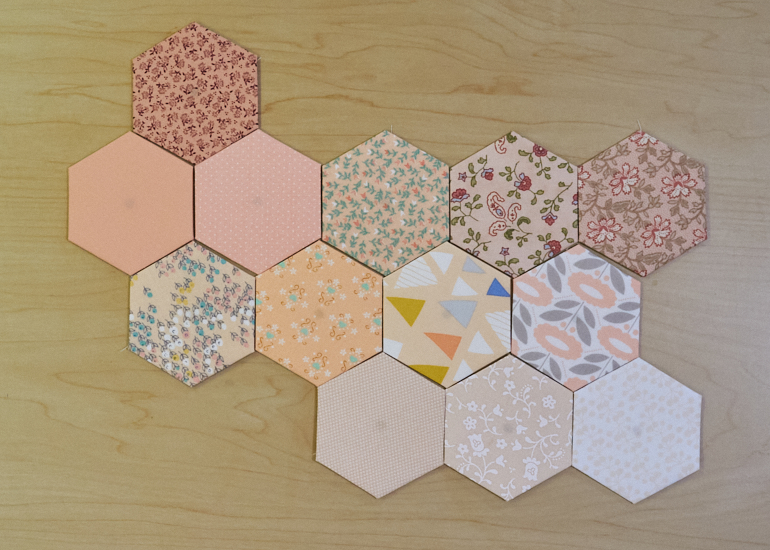 In this set I "signed" a hexie with smaller thread, and I like it much better than the title hex. My smallest perle cotton is just too thick for lettering at this size, in my opinion.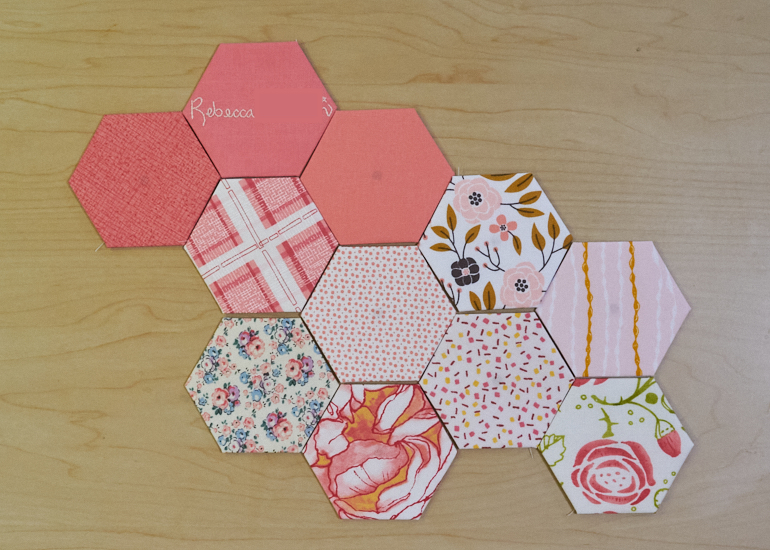 It is also obvious that some fabric quality is less than others. If I keep them, I can just slip in some interfacing so that you can't see through them. For now, I am not too worried about it.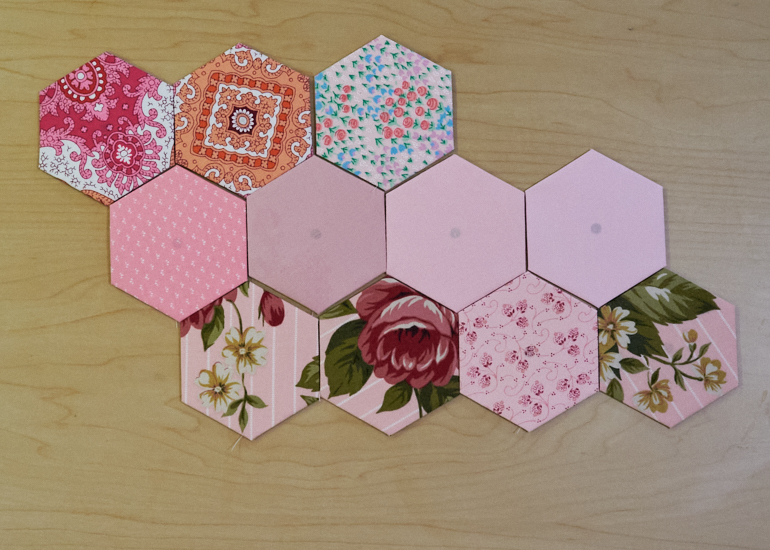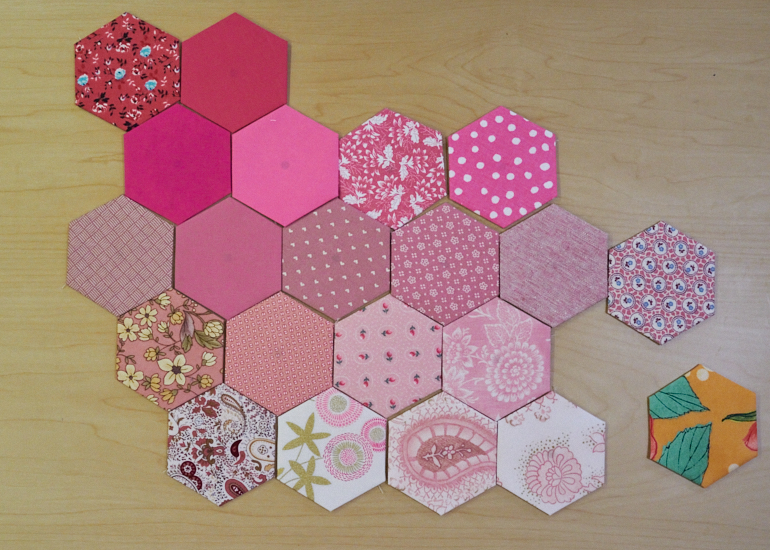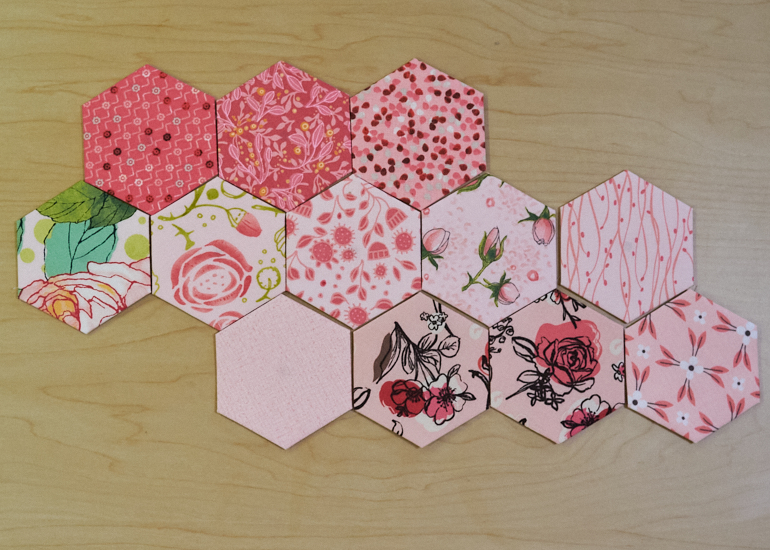 Something else I can do with the see through ones is add to their tops with something unique. This set includes the circle-hexie that I learned through the #52tagshannemade challenge I've been doing. If I decide to machine quilt, I'll have to add the little button finishes later. But it at least gives me an idea of different things I could do with hexies.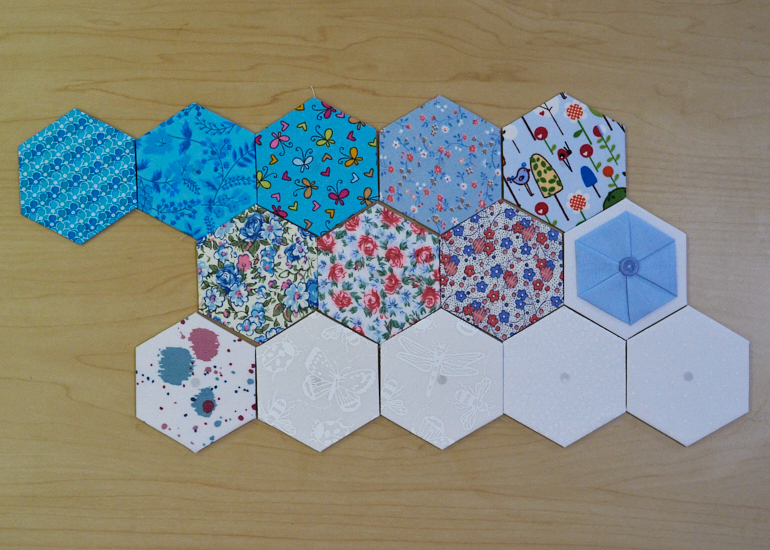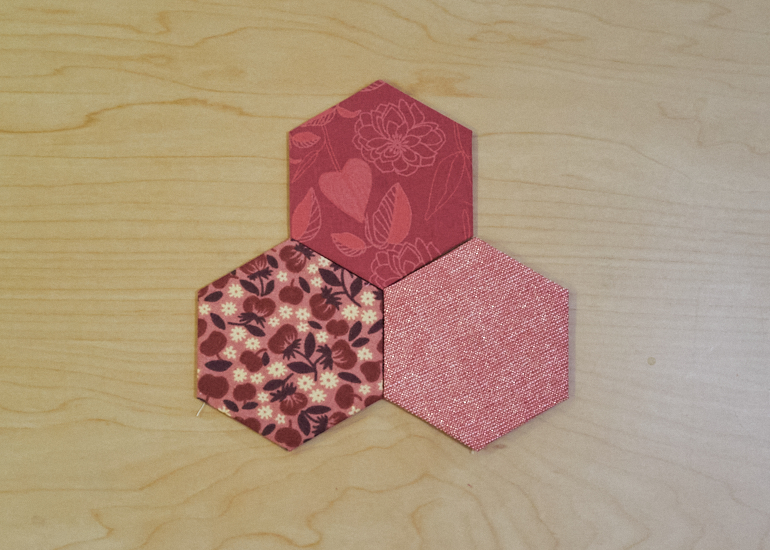 I am pretty sure those last three won't fit in with the rest of the quilt, but I like them anyway and part of the motive behind the quilt is to collect a sample of all the fabrics I like, so who knows!