[I am following Anne Brooke's 2021 #52tagshannemade slow stitch challenge to make a little tag every week of the year – see them all here!] Ahhh, slow stitching. That was the theme for this week, Week 36. Can the year really be moving so fast?! It's been a hectic adjustment this week, so this was a welcome "challenge".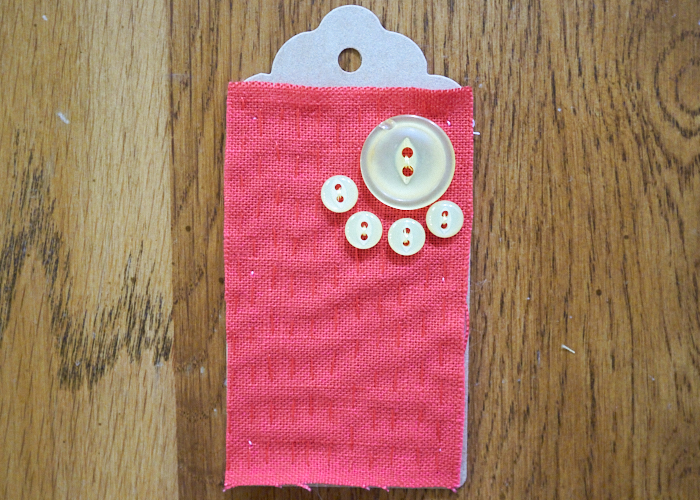 I kept it incredibly simple – just one piece of fabric, and just straight stitches. Five buttons added. When you look at it horizontally, it will make more sense: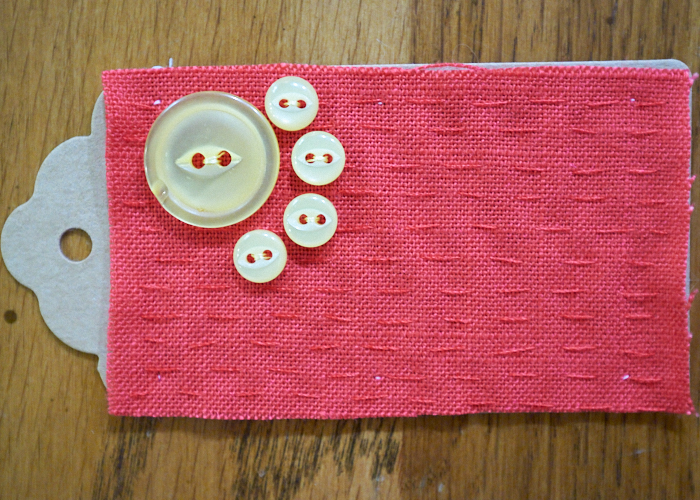 This represents the flag of China, because I began teaching this week. (Imagine the buttons being stars.) I was quite nervous since I did not know what to expect. On so many levels. It was all I thought about before we met, and all I thought about after, as I tried to figure out how the rest of the semester would go.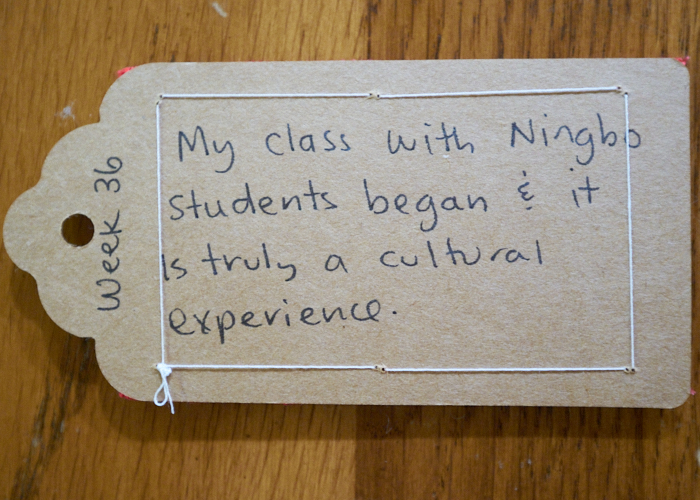 One of the things I learned as a teacher who had to do the dreaded time-sink grading portion, is to assign things I'd be interested in reading answers to. I set up the class where they teach me about their culture every week, using the topic scheduled and the questions I am interested in. We are into week 5 now, and I've learned a lot, almost like I am doing "arm-chair ethnography"!