[I am following Anne Brooke's 2021 #52tagshannemade slow stitch challenge to make a little tag every week of the year – see them all here!] The stitching theme for week 37 was to create a tag of woven fabric strips. The theme on my mind was complicated with ups and downs, and somehow the woven aspect seemed to fit.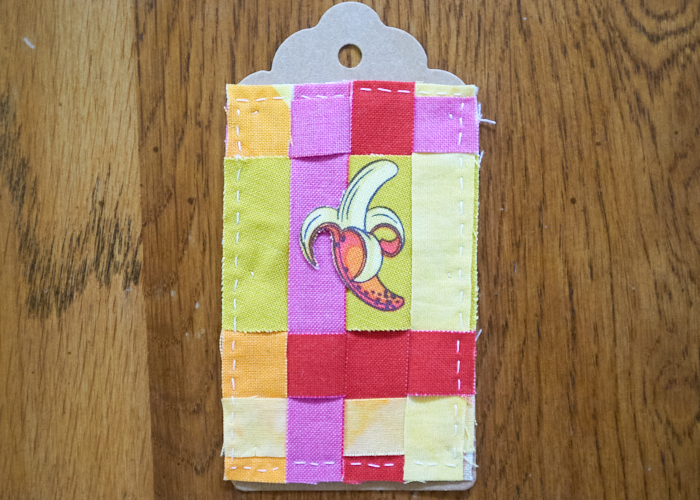 I chose vividly bright colors and this banana scrap because I found out this week that a high school best friend of mine had passed away unexpectedly. When I thought about our friendship and all the antics we talked about that would be manifested in our future as friends, this seemed to fit. The memories of that era came flooding back, and it was interesting to remember things I hadn't thought of for several decades. I am so sorry that his family suddenly lost him, and angry that the doctors hadn't caught his lymphoma sooner. "Life is absurd" (Alfred Camus).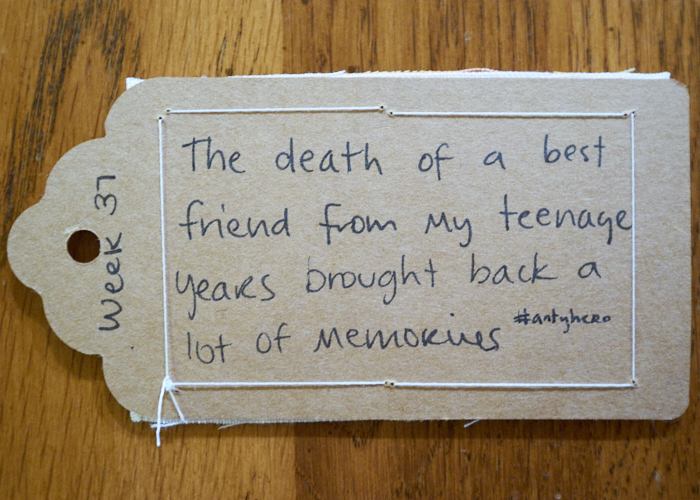 The only unique detail I did was fussy cut half the banana to make it sit on top.