I have two cats. Sasha is the kitten of the family, and her spunky personality often gets her into trouble. Maya, three years older, is like a little old lady cat, prim and proper, and she rarely does anything wrong. The one thing she does (and Sasha actually doesn't!) is eat the toilet paper. We have two bathrooms, but one rarely gets used unless guests are over, so that toilet paper was never safe (we can hear her usually going at it in the other bathroom to yell at her). Sometimes, we'd discover an entire roll had been unwound, with her little nibbles all along the side. Yikes!
I eventually decided I had had enough of that, and just kept it in the bottom drawer. However, nice guests thought we had just ran out and restocked it, or they were too polite to poke around and dealt with tissues rather than discovering where the TP was (since I did not always think to let new guests know). If it went restocked, the TP enjoyed a short adventurous life. If it went unstocked, I felt like a jerk for not mentioning it. So, I came up with this ugly idea: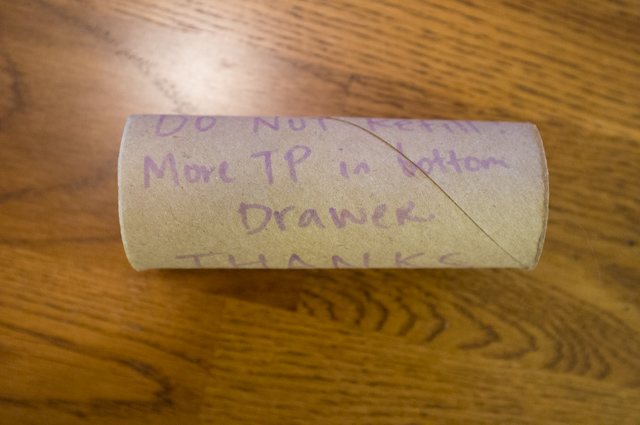 That worked, but I wanted something much more awesome. And a bit explanatory. Eventually, I came across this image (which may or may not have originated here):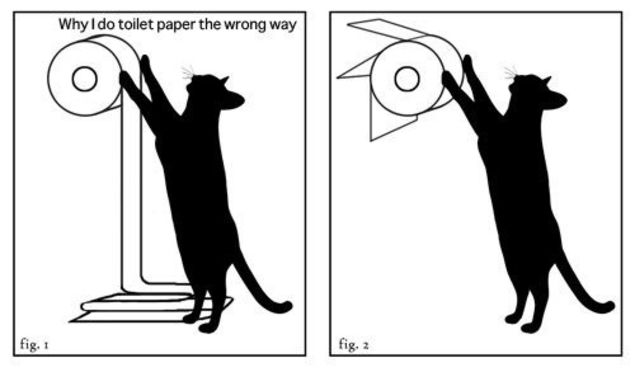 For the record, we did try hanging the roll the other way, but she just tore into it, the little bugger! So, I took that image, photoshopped it, added some words, and embroidered this: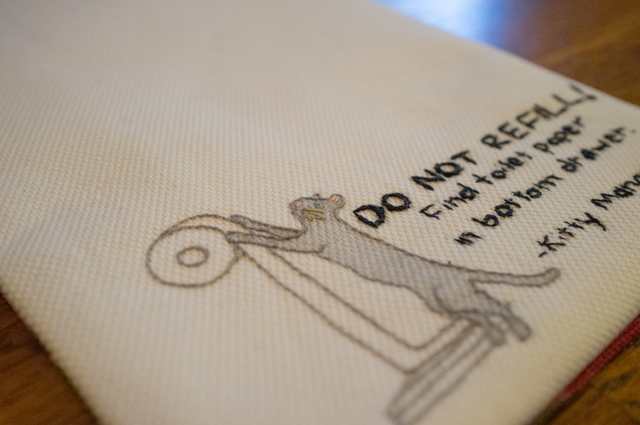 I added some home decor fabric to the back to give it some heft.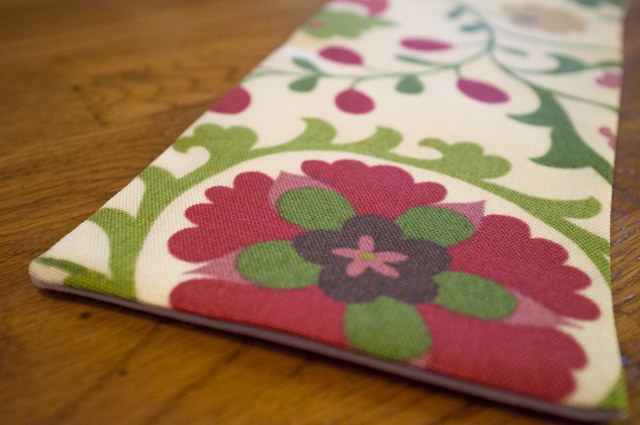 And then sewed it around a roll to have the proper size. Dare I say, it looks so much better than the original! And, my guests get a kick out of it, too:)