My MIL and I attended our first embroidery guild meeting in March. The project for the meeting was a ribbon candy ornament by Calico Crossroads using perforated paper. I hadn't heard of such a thing! But, I signed up for it and worked on it here and there since. Mostly, I did so when I was waiting for the rain to stop in Zelda: Breath of the Wild (❤️).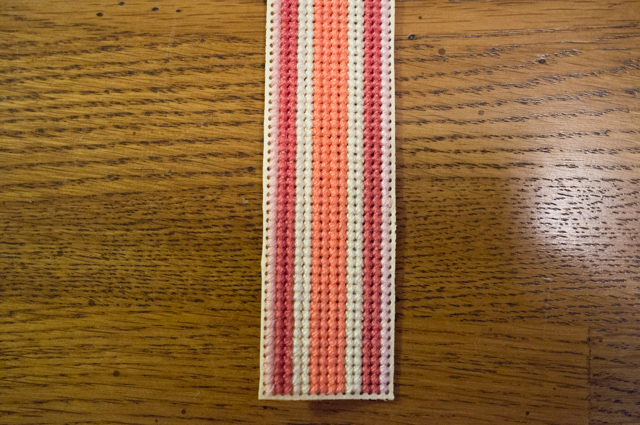 It was quite monotonous and not my favorite: it uses so much thread, and only about two inches gets done within 45 minutes! (I didn't time it, but that's how long the TV show is that I used to get me through when I wasn't playing Link.)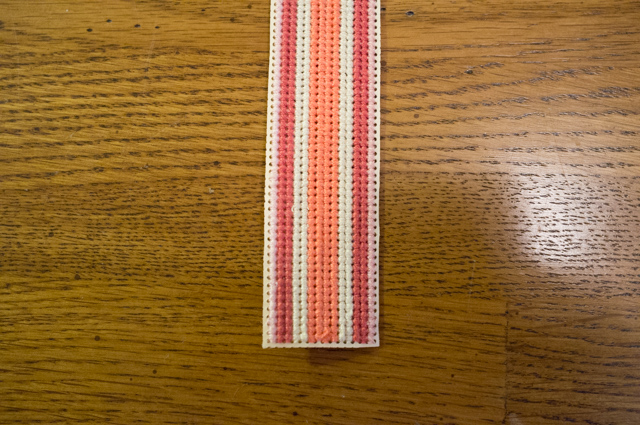 I did mess up here and there: to make it double-sided, you must make each slash twice before moving on to the counter-slash that forms the "X" or cross (also making that one twice). Sometimes I forgot if I had done only one, or already two. And the backside is a bit messier because I did not always catch my tails neatly, as you can see in the above photo.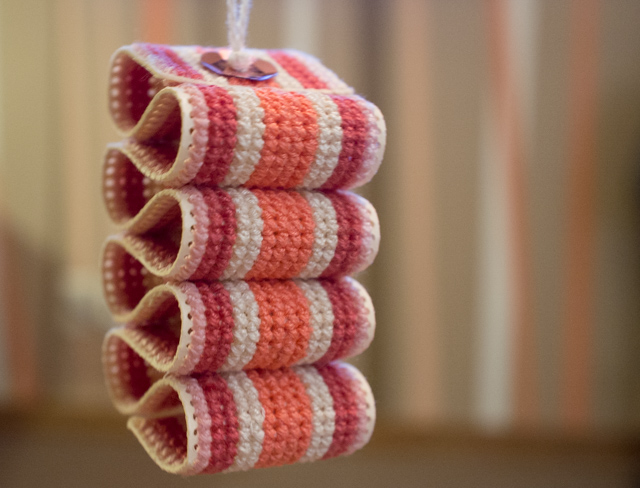 It's sewn paper – hello! I cringe at the thought of what will become of this piece of paper in the years to come! In the end though, for now, I have a dangly ornament that matches my craft room. And, I did finally perfect the double-stitch, so there is that!