My father-in-law had a set of four nice wooden TV dinner tables that he no longer used so I offered to take them off his hands.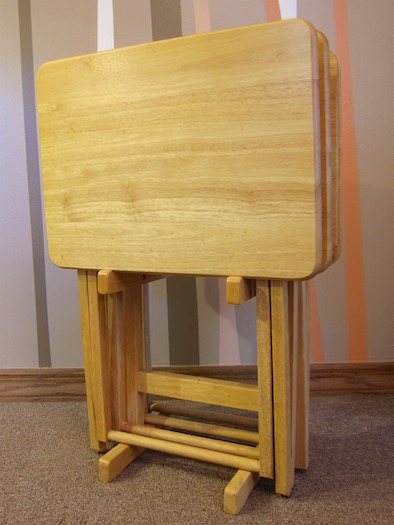 This was a super easy, super quick project. There are a million tutorials online, and I went with this one: Tv Tray Pressing Table.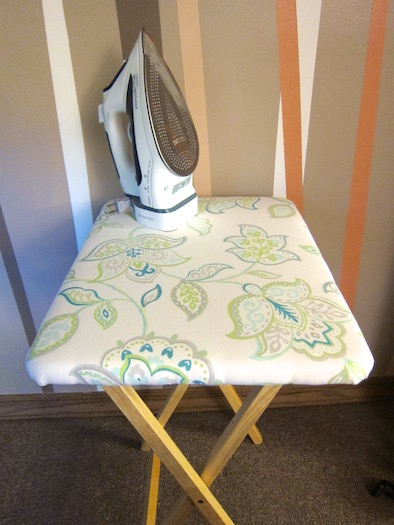 I had some pink decor-weight fabric on hand that kind of matched my craft room, but I had to buy some other fabric that would work well for the people who were about to receive an ironing board from me (lucky for me, they all have similar taste in colors).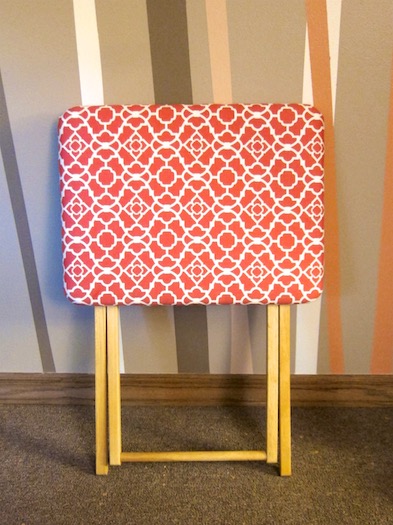 It is super nice that the table folds up so easily. It works great for small projects and when I don't feel like busting out the big table. And, of course, it still duos as a TV tray (or, in my house, a cat perch). Get out your staple gun and have at it!