I haven't been doing any "creative" stitching for quite some time (though I do have several mid-projects that are simply on hiatus for various reasons), but I have been putting hours into a cross stitch piece and my Hexie Dreams quilt when I have downtime at work. I don't know that I am averaging one flower a day, but that's alright. The fact that I am getting any sewing done is good enough for me! So this is just an update to say I'm still around, and so far I have 57 hexie flowers ready to go.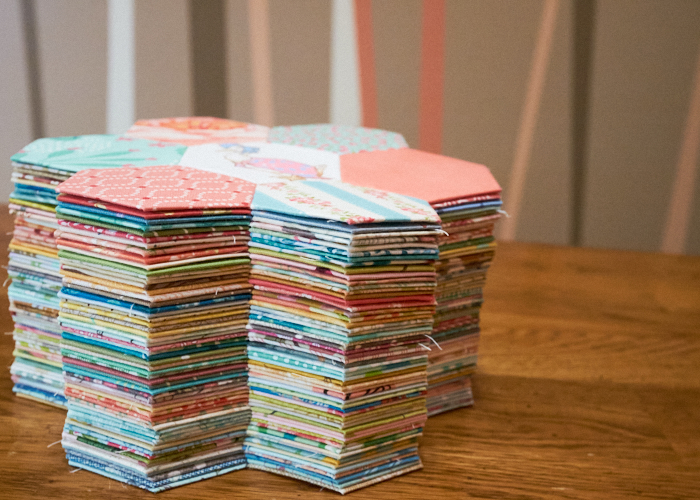 I'm out of plain white centers so now I am using mostly whites but looking in my box of what is left, I'll run out of those too. I try to keep it really loose how I decide what to pair because I don't want to strive for perfection since the fun of the quilt is to be its scrappy nature.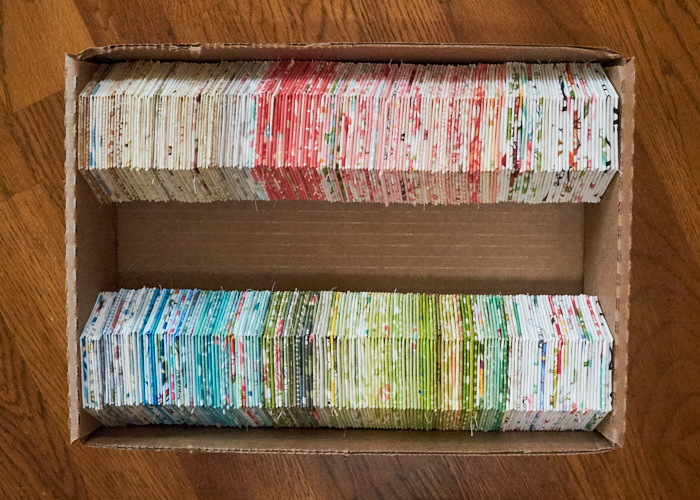 I haven't thought about how they will all be stitched together, but sometimes I lay them out just to remind myself that the project is actually moving somewhere. It is not lost on me that once I move to stitching the flowers together, I don't know that it will make a great project to bring to work for those minutes between projects. A quilt does grow into quite a cumbersome project, after all!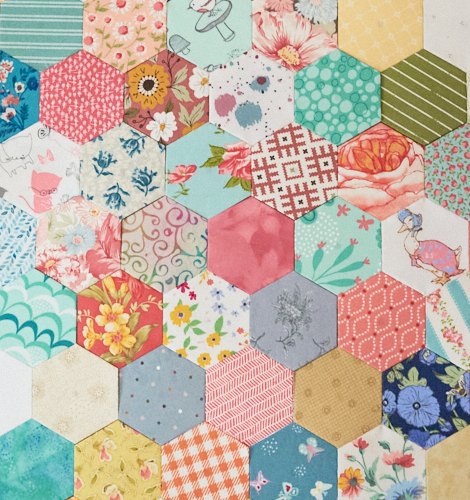 I still need to calculate how many flowers I actually need, too. Right now, I'm just making to make which is, in itself, half the point of it!