So there i was, straightening my sheets the other day and as I flipped the top sheet over to tug the bottom one, I was greeted by this huge monster.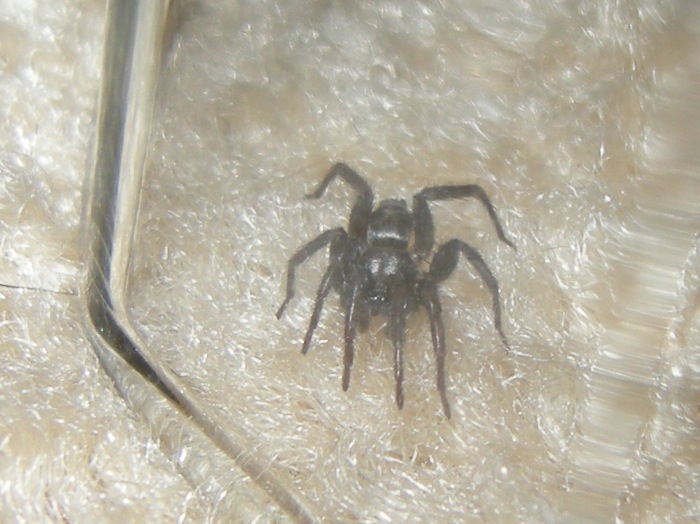 Perhaps he wasnt as mammoth as I had originally thought, but mind you *i was just in the bed*. Literally, like 60 seconds before and it was found right where i lay. He was just shy of a quarter in size. After about an hour search (seriously, what took me so long??) i discovered it is a Parson spider, and although not poisonous, people can have reactions. Hooray.
Its their world too you know. I almost never kills bugs (mosquitos are the only exception). I put him outside so, you know… he can come right back in. But hey, it was raining so i didnt want to go far:P I like to live dangerously.
The other surprise is that I whipped out this glasses case for my MIL. It was a very simple project but i didnt truly follow the directions as you can see from the design. But you can follow them here, from Design Sponge. She always has reading glasses laying around so I thought this would suit her. It is also the first time i got to use the button elevator tool she gave me – very handy indeed!