[I am following Anne Brooke's 2021 #52tagshannemade slow stitch challenge to make a little tag every week of the year – see them all here!] This week's theme is a "bevy of buttons" and I had very much fun attaching each button in a different and unique way! I really had never thought to be more creative with button attachments, silly me.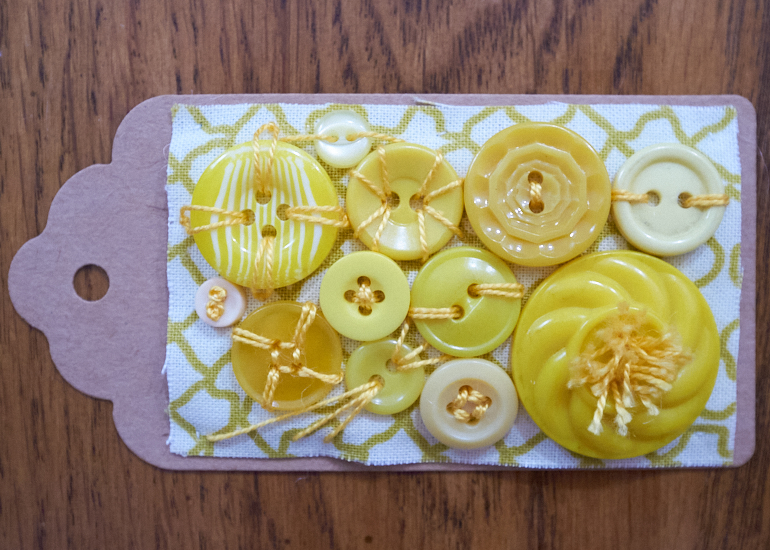 I chose a squiggly yellow backdrop paying homage to the ebb and flow of time and change; I also think it almost looks a little like hourglasses, if you squint maybe. While selecting different sized buttons was more visually appealing in my mind than all the same size, I also did this as part of that ebb and flow idea. This week was really about a confrontation with the knowledge that I'll be four decades old this year, and thus my youth is plodding along in the other direction quite firmly now.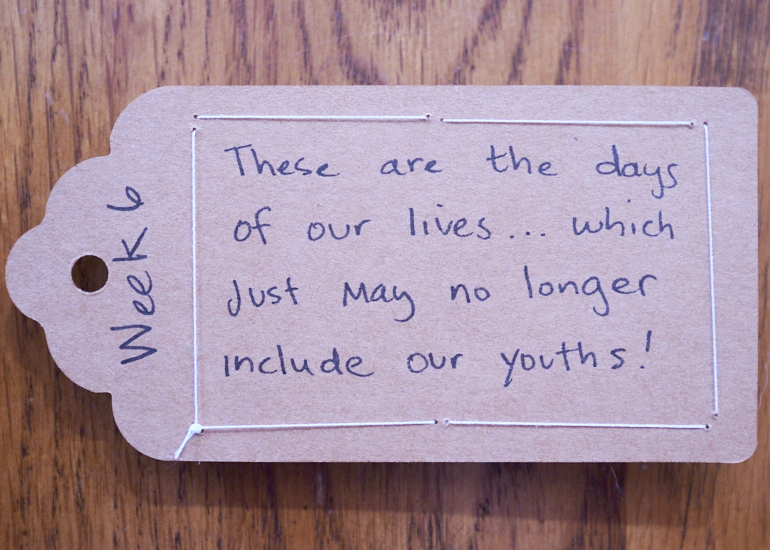 I am very aware of this, as teaching has put even ever younger students in my view. I use to be able to be blend in, be mistaken as students – I even had students tell me they were older than me and the stunned looks on their faces still make me smirk. I think this is much less the case now. It's no help either that my teaching clothes from a few years back seem to fit me a bit tighter these days (another ebb and flow, I daresay)! So, that's the explanation behind the quote.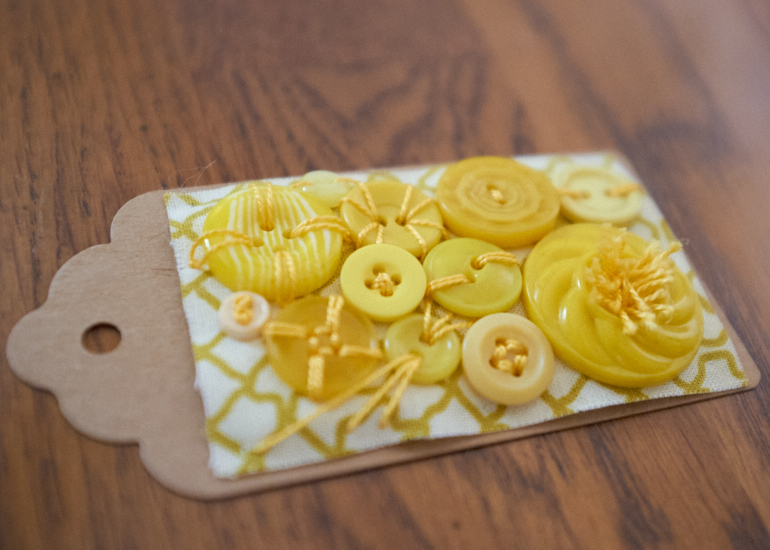 As far as the buttons, I used a couple of techniques – no button is attached the same way. There is some turkey work, colonial knots, lazy daisy stitching, crossed and boxed, traditional straight, and then a few variants of stitching lengths and placements. Again, how I never thought to play with buttons in this way amazes me. Thank you, Anne!!