I'm sending my friend a care package and didn't want to leave out her husband, who was my prom date back in the day, afterall! It is difficult to make crafty gifts for male-folk, amiright? We both like teeth, so I thought that he might get some use out of a coaster for his favorite cup after a long day. I probably could have left off the kuwaii face, but he will just have to deal because it's cute.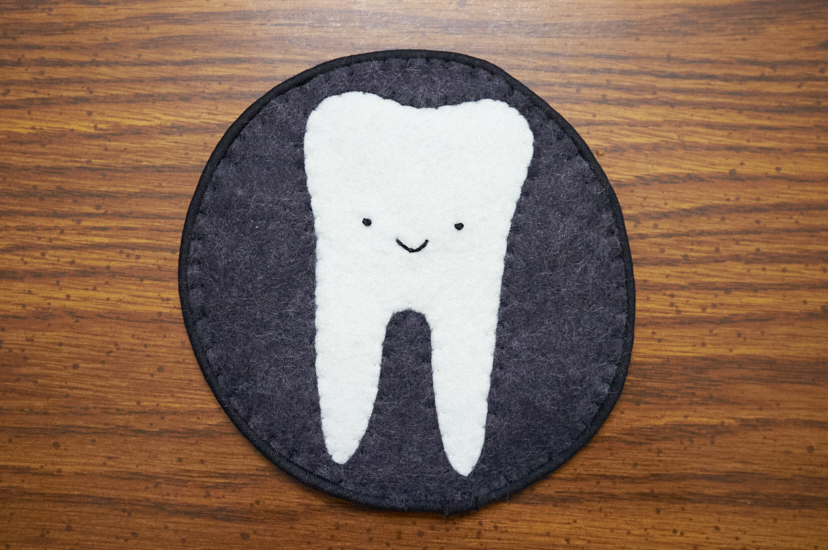 I used wax paper to cut out the tooth shape, both on the white and the grey felt. This way, I could be sure the coaster would be flat, by piecing the two felt pieces together like a puzzle. I used some iron-on interfacing to be sure the white felt would stay white after adding the grey back panel. I probably did not need to worry about the whiteness since I used my good high quality wool felt, but it certainly doesn't hurt. Plus, it also let me stitch the front without things slipping around.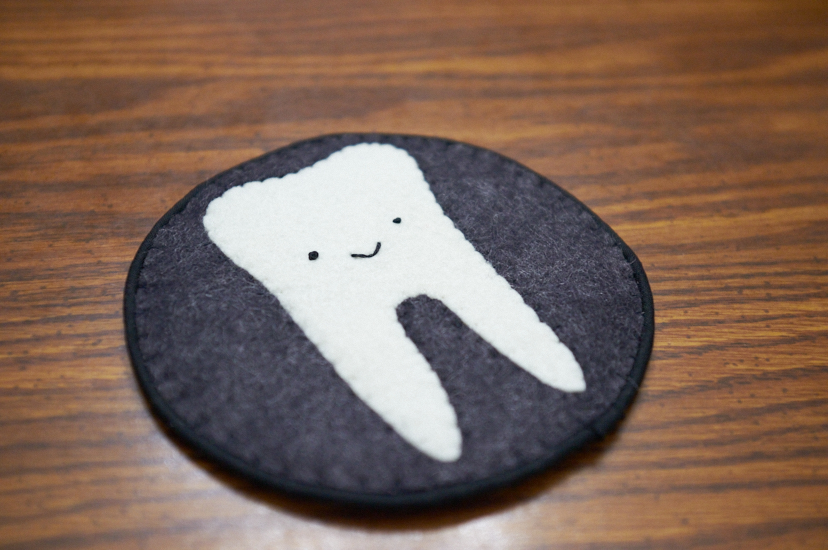 There's nothing to see on the back, except perhaps for a bit of wonky delight. I trimmed it with some black piping between the layers. I think that really added a lot and made it look "finished".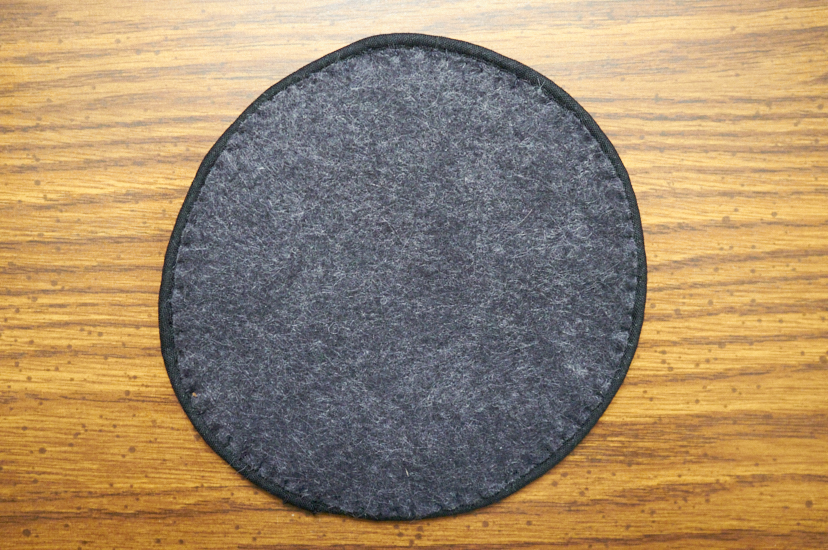 I'm almost done with the rest of the care package, but I want to be sure my friend receives it before I post anything else. I won't mind if she happens to see this part, but I'd like the rest to be a surprise! I only wish I had it finished up in time to mail out sooner but alas, work projects required my attention.