TextileArtist.org's fifth workshop was hosted by Sue Stone, which you'll remember from the first Community Stitch Challenge I did. This workshop really brought her personal style more to us than the free challenge: it asked us to work with fabric strips to weave together a background which could then be stitched on with any design we chose. She had a ton of examples to show us, from simple line decorations to portraits.
I chose one of my favorite color palettes and one of my top favorite fabrics to add a wee bit of character. I was stumped for a few days, trying to figure out what I wanted to do with the embroidery aspect and then it occurred to me that I could mimic part of the patterned fabric. I found a beautiful digital line drawing of a rose online and went for it.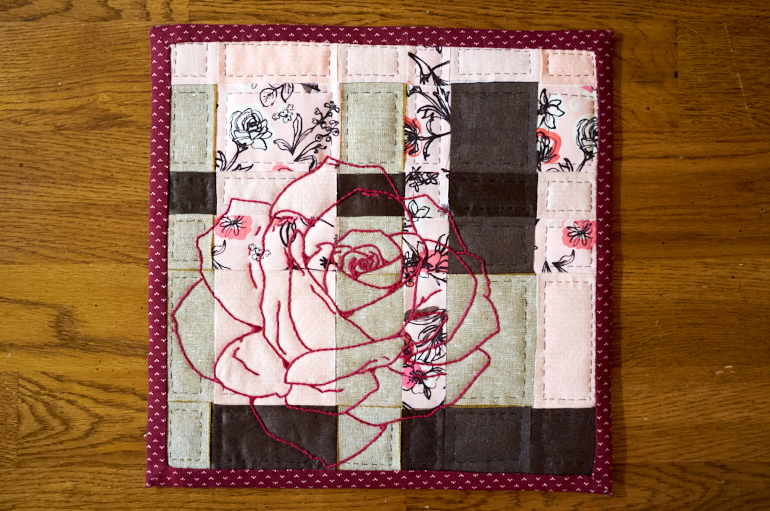 I don't venture out to shop during the pandemic, and you can't rightly choose thread colors online, so I just stuck with my stash. I do wish the rose can be seen more evidently against the fancy dark brown material, but hey, learning achieved! As for the rest of the design, I just did basic quilting: following the rectangle shapes with a running stitch.