My friend pointed me over to TextileArtist.org who is running a free stitch challenge right now. For me, this is perfect timing! The article about Sue Stone, who lead this stitch challenge, really seemed to reflect me in parts. I have collected a lot of technical skills, but little by way of process. I'm still learning about "process" but I think it is the key I've been searching for. Time will tell.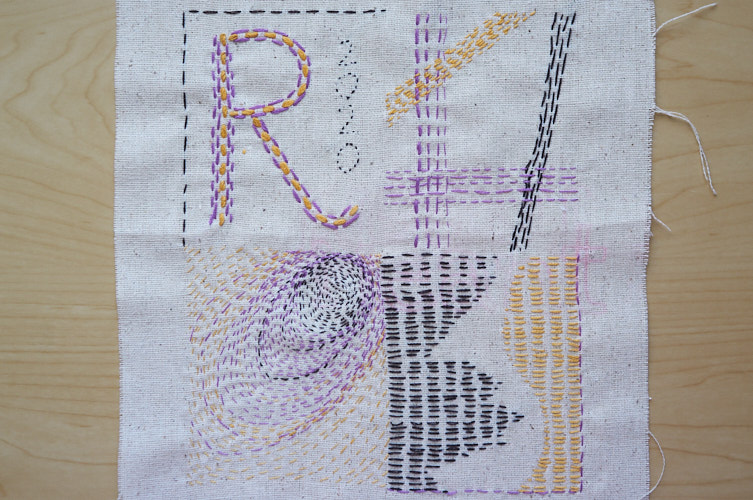 Anyway, I approached this challenge, by Sue herself, quite casually as I focused on process rather than result. My fabric is an old scrap that is marred by a stain caused by a marking pen (I ironed it before spraying it with water so it never disappeared). I chose to stitch free rather than in a hoop. You know, I use to think that for me, a hoop was like training wheels, and once I got good at stitching, I could easily begin stitching without it as I know many people do. But now I know that I prefer the hoop for so many reasons, not just for tension! And I didn't worry about perfect stitches either. I was not stitching to make something to show; I was stitching to learn the process of creating. It was exactly a practice piece – though not a practice in technical skill (aka perfecting stitches).
Sue set the guidelines of making a quadrant and selecting a single type of embroidery stitch. I chose running, as it would be quick and easy. As with other "series" of works, I wanted to begin with a title, so to speak, so a big initial and the year fill one box.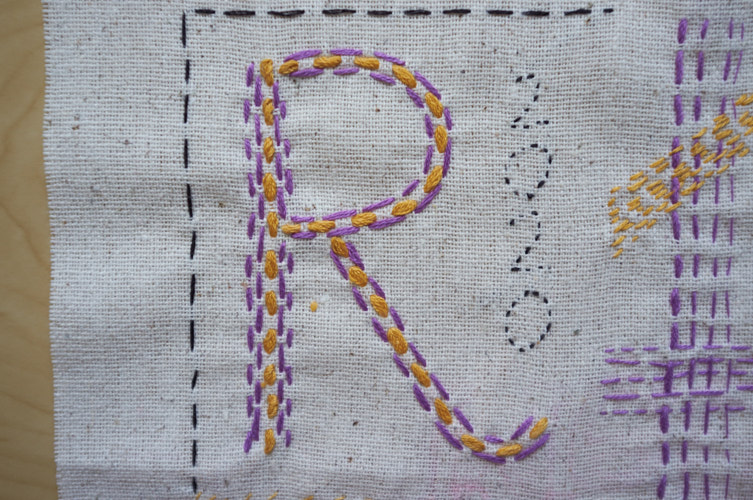 A geometric plaid type of theme fills another.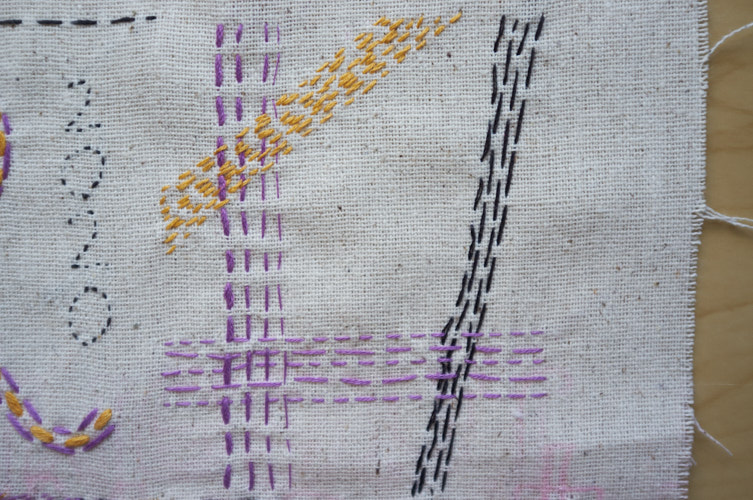 Boy calls this one "space tunnel" and is based off of doodles I do a lot – I guess kind of like the eye of a peacock feather?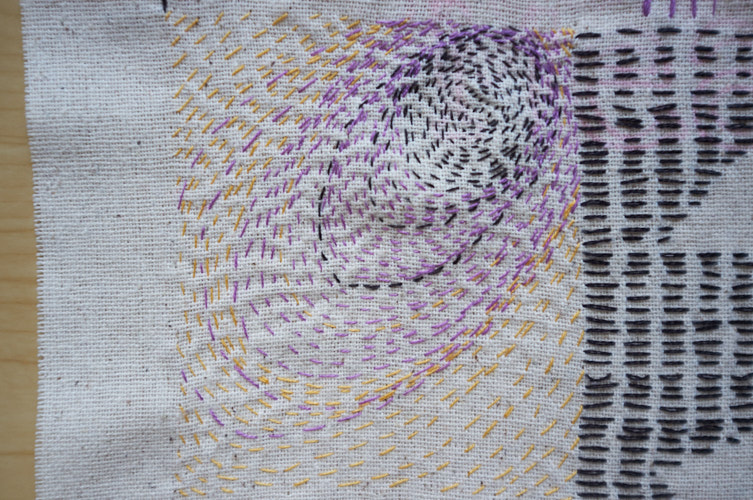 And this last one was using negative space to define a shape in each color block.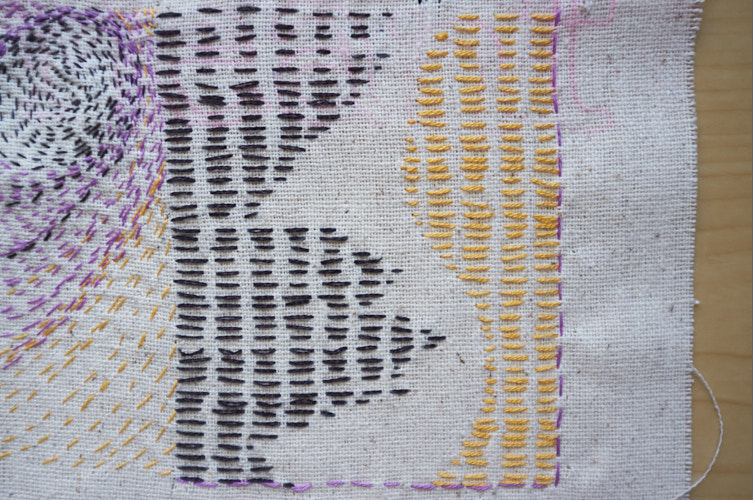 So there is nothing super amazing about this little sampler for the viewer. But I got to practice a very basic process concept in working it. I began with an idea (directed by Sue), pulled out a piece of paper to sketch, considered options for design, and selected the items I would need to bring it to life. I did change the plaid design to try to better compliment the overall piece, but other than that the idea in my head was brought to reality as a process from the ground up. See, normally, I wing it. How many times have you heard me say "I started this project without really knowing how I would finish it…" and troubles arose. Or, let us think about how I was able to fully execute Mabel the Raccoon – which started as an idea, moved through a doodle and photoshop, and then became my very first real piece of my own creativity! You'd think I would have figured all this out back then, ha!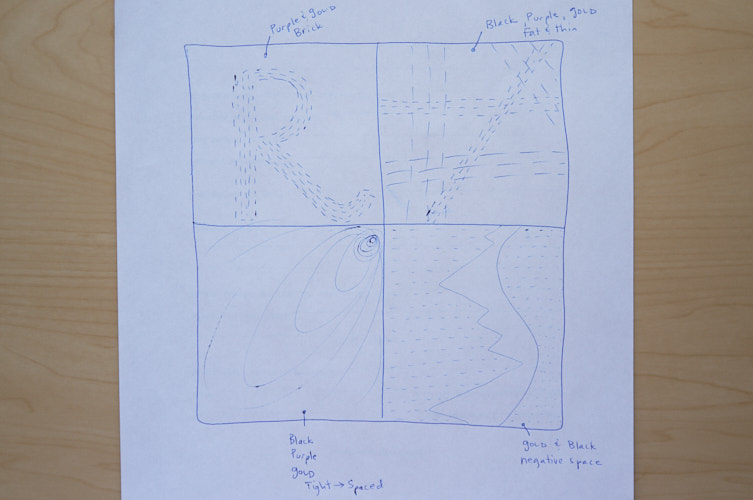 It appears that the second stitch challenge, released today, is only available on Facebook (where I do not reside). So unless that changes, I will work on process in other ways.