TextileArtist.org's fourth workshop was hosted by Emily Tull, whom you may recall from the stitched eye I sewed earlier in the year. Her workshop followed the same techniques, asking us to create three sets of lips instead. We could choose three different lips, or three different expressions, or any combination thereof.
I chose, once again, my own lips in a "secret" message for Boy that reads "I love you". Emily suggested not to try adding teeth, but as someone who studied dental anthropology, you can't tell me that and expect me to listen.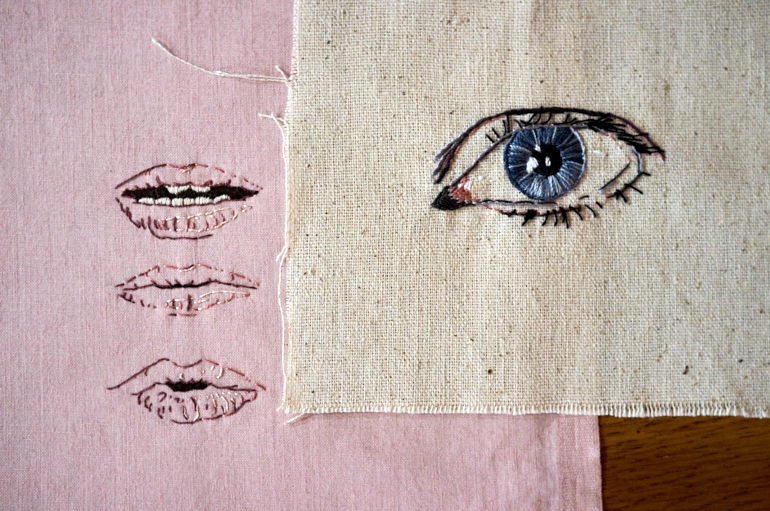 First up, me saying "I".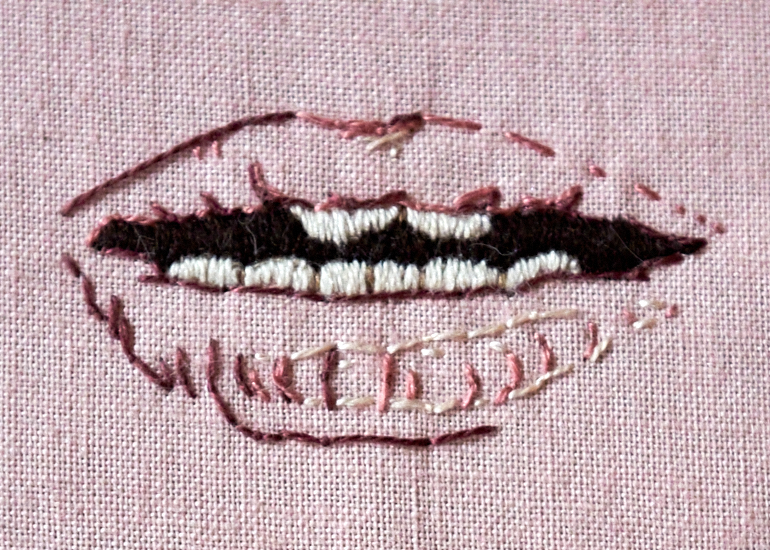 Then, the "v" sound in "love".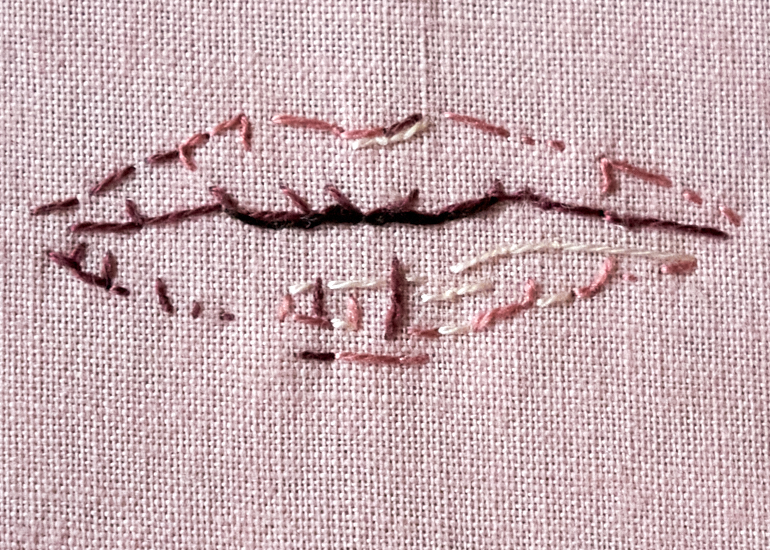 And finally, the "u" sound in "you".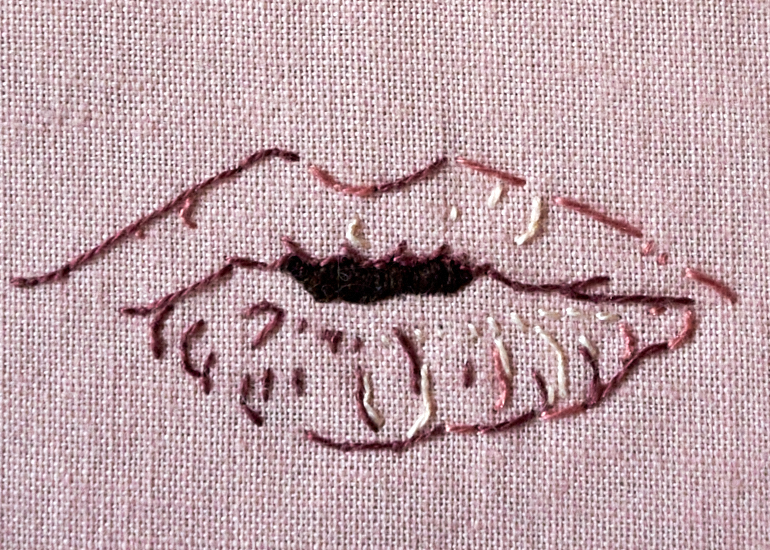 Seeing these together makes me feel like I should attempt a portrait in Emily's style. I'm not terribly bad at it, as it turns out. But, for now, I am pretty pleased just collecting new techniques into my skill repertoire, so I'm not at the point of going forth quite yet.