If you've been following for a while, you know we have done some updating in the interior of our house (paint, light fixtures, laundry room makeover, entire kitchen renovation, etc.).
Well, it is finally time to get the trashy-looking outside bright and happy. We qualified for a rehabilitation loan through the county, which has made this all possible. In total, it includes: new AC unit, new water heater, new furnace, new exterior door and storm door, 5 new windows, some electrical updates for code, and new siding. The county budgets for average quality products (such as vinyl siding), and Boy and I chipped in our own savings for higher quality items (such as LP Smart Siding) and a few extras (like storm doors all around, soffit and facia, light fixtures, etc.).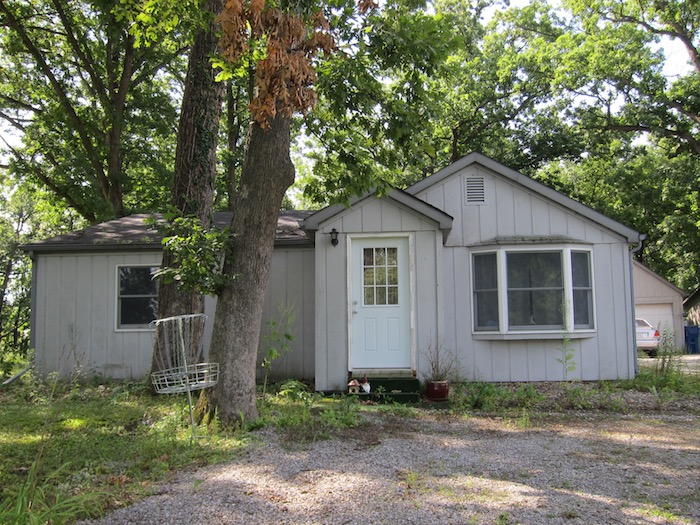 The process has been ridiculous – we began our application last April, yet only this week did some of the necessary items get delivered, because they were only ordered about a month ago (why?!). And one of the orders was wrong anyway. And there has been a lot of miscommunication throughout the whole ordeal, even though we have been very clear about what we wanted (which was spoken verbally, in written contract, and through text messages). It doesn't make any sense, and the county is a little perturbed that it was not finished within the 90 day period last year, but it certainly is not our problem!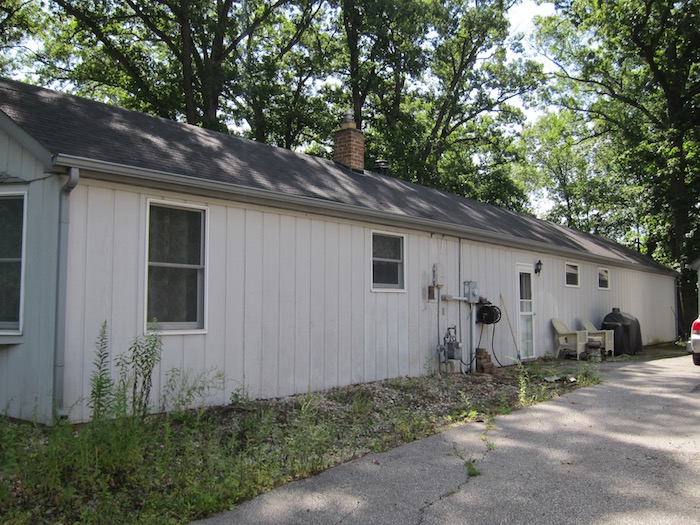 The exterior transformation began last week (in the cold and snow, yes, which has its own annoyance because our heater bill this month will be outrageous but hey, at least I'm not the one out there in the cold, right?). When it is complete, I shall certainly post about it, but for now, you must look upon the ugly that the house currently is/was. I was worried that moving from vertical siding to horizontal siding would exacerbate the length of the house (it has additions that make it quite long!) but it actually seems to trick the eye into thinking the house is somehow less long. I greatly approve.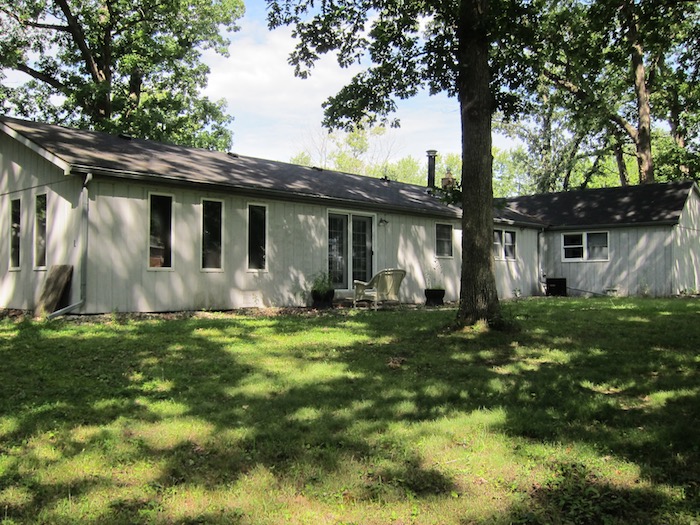 The budget did not include the garage, so for a time, I have to deal with that prison-grey eyesore still (which will get a new door and pergola someday), and we need to change out some more windows eventually. But, I have landscaping plans galore that I hope to begin this year. I've been waiting to address anything outside until the house was cute and proper. Now is the time! 😀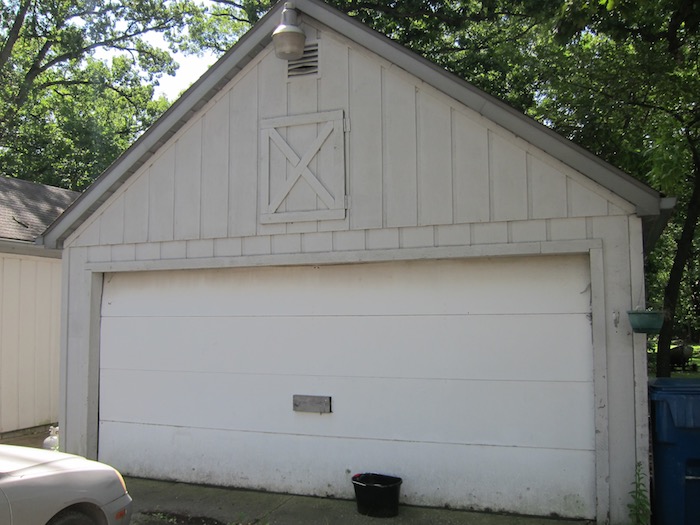 Ahh, man, do I miss those sunny dappled days of summer!!!