Guys, I redesigned my whole site! If you are reading through an RSS feed, I implore you to pop over and tell me what you think. I may not love it 100% but I am 100% proud of it, and really, what's more important?
I put this look together using GIMP. It is a free program that competes with big box items like Adobe Photoshop. I followed a tutorial at Gimp-tutorials.net. Truthfully, that tutorial is what gave me the gumption to do it.
The color scheme was largely influenced by my sewing box: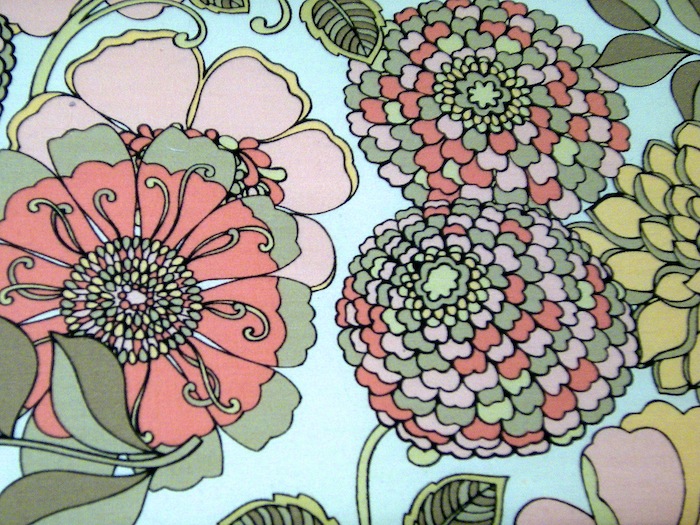 I originally played around in my comfort zone with scrapping paper, giving this result: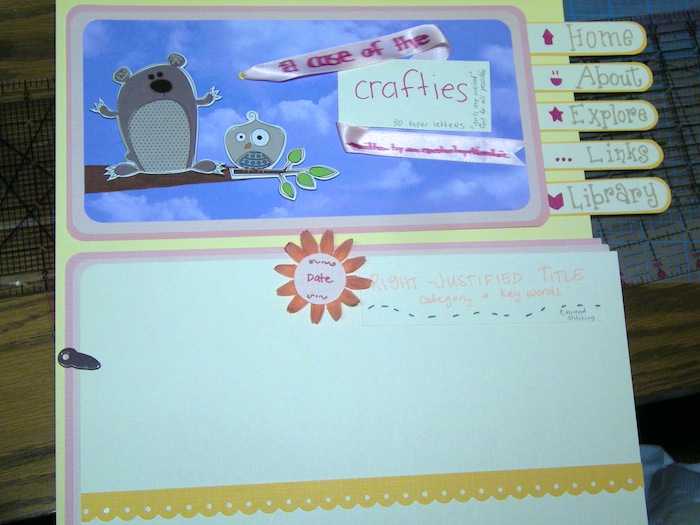 Then I tweaked it as you can see. I got the images (Photoshop brushes) from all over the net, and I have tried to list them all here:
Little dude on tree branch – Madly-Insane
Tree branch – Pink Pueblo
Font – John Martz
Birds and berries – Pixels & Ice Cream
Arrows – HG Designs
Faded swirly-mabob – Tobss
Secret Worm – obscureBT
A huge thank you to everyone who offers their artwork for free of charge! Id love to contact them all but I couldnt always find the contact info, so if you are one of the artists, say hello:)
But most important of all is that I never would have spent the time to make it work with the WordPress back room, so to speak. I've had sites before where I manually worked with them in HTML (read as DreamWeaver) but never have I tried to make it fit within some sort of pre-existing template, nor do I care to really delve into that arena. However, lucky for me, my brother spent a lot of time helping me! He learned it all on his own for his site then continually pointed me in the right directions. Boy helped too when I got in a pinch, but if it weren't for bro, this change wouldn't have happened. So, show a big hand of applause to DanFromIndiana, yay!
I also would like to point out that I can't share a life with boy and have sloppy code (even though he scoffs at calling css and html "code"), so everything has been validated at W3C (although some of my older posts do fail…). I checked different browsers and operating systems and whatnot. You might even notice that it looks good on mobile devices! If you notice an issue though, please let me know. I did find the colors to be kinda skewed on some monitors, but I'll let that go for now. No rain on this parade!
I have a lot of extra work to do, such as formatting older posts' photos and such, but I hope to be back in action with regular posts now that this beast has been brought down:D
Honestly though, what do you guys think? (Are you thinking cute? Are you thinking gawdy? Say it!!)