Boys cousin Ella turned 6 and we didnt know what to get her. I had a pattern from Wee Wonderfuls that I had been wanting to try out, but i was waiting for a sewing machine. I decided not to wait, and just whip it together by hand (i need that practice anywho). Its called Pointy Kitty. Jennifer at Rawe Material pointed Wee Wonderfuls out to me, and I like a lot of their stuff. Oh, and the baby clothes quilt idea? Love.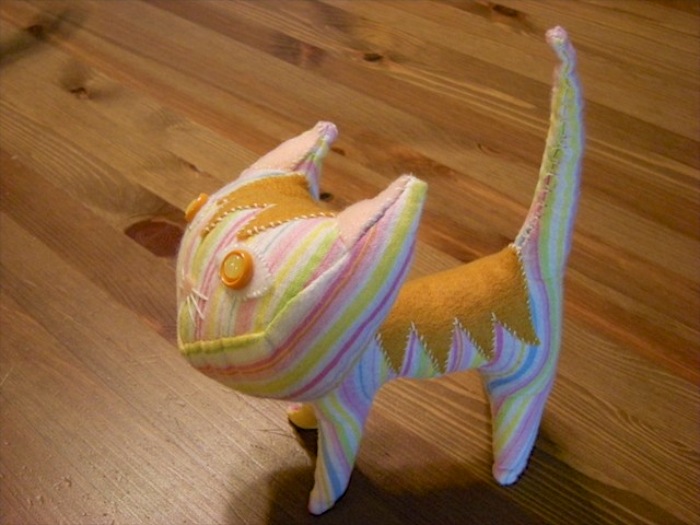 I only had time the day of the party to make it, so no shopping for fabric. I used some left over from another project that I am working on and originally i have to say i kinda sorta hated it.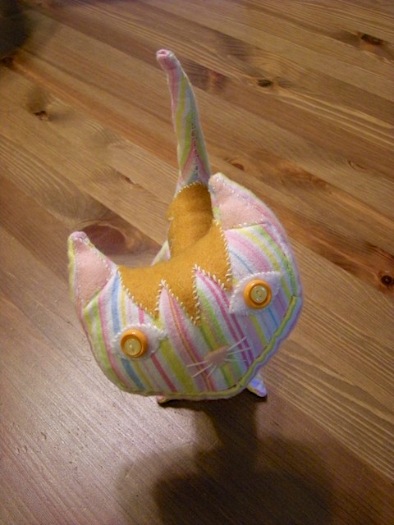 But with a few more tucks, and after adding the details, Kupcake eventually grew on me. Unfortunately, he wasnt done in time for the party, which is just as well because Ella really loved our gift of Skippy John Jones, the siamese cat who thinks he is a chihuahua.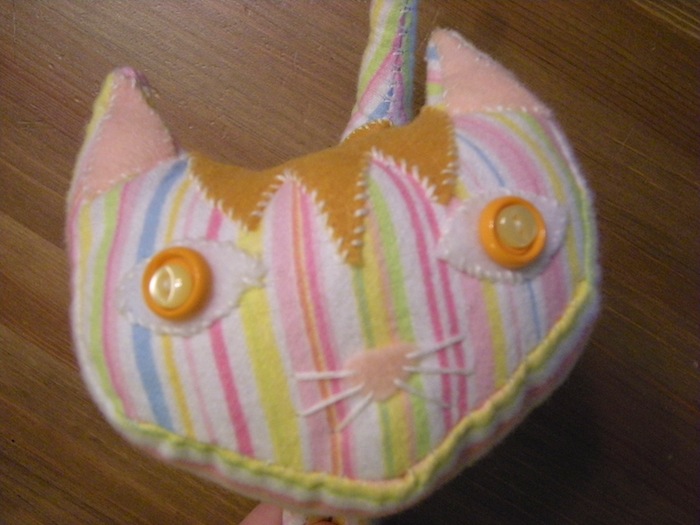 I love how Kuppy looks animated. From different angles, he is either curious, or about to pounce, or excited for a treat, etc. Although Boy and Tofer thinks its one of the scariest toys they have ever seen, but what do they know? I think ill make some more of these and practice a bit. You can see other peoples kitties at the Pointy Kitty flickr group.