My Hexie Dreams quilt is still coming along. I was able to sort out the material from my aunt and found so many teal/aqua/blue shades that should work! Some I know aren't the right colors for this project but will go in with the leftovers for the scrappier version.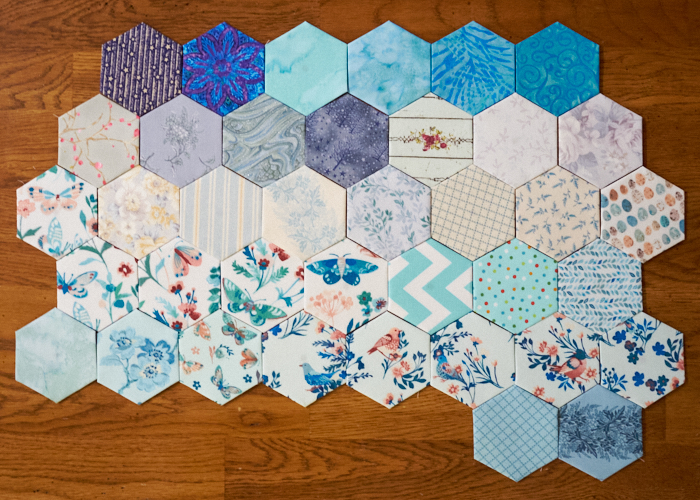 Since I inherited these, I can't say which collections they came from.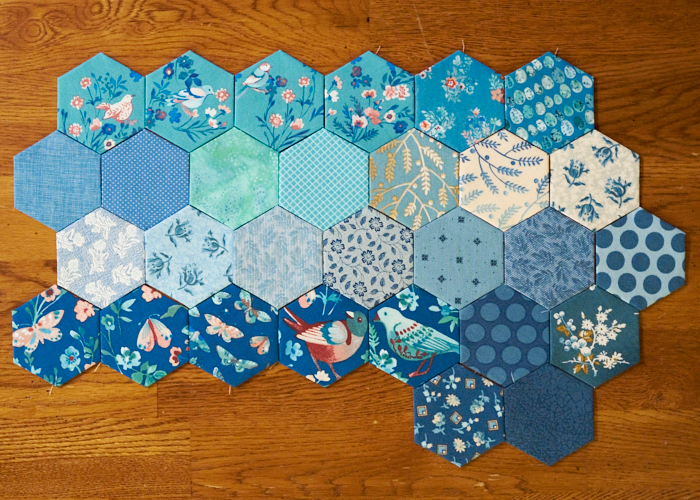 This puts my total somewhere around 670! Wow! I wonder if I will be able to hit the next size for my blanket. It is really exciting to see that her taste in fabric matches mine – there are a lot of corals and peaches and beiges yet to be prepped!