[I am following Anne Brooke's 2021 #52tagshannemade slow stitch challenge to make a little tag every week of the year – see them all here!] Anne chose a theme that really worked well for my week: flags. Our task was to make small flags and hang them on our tags. I am sure, once again, my color selection is of no surprise.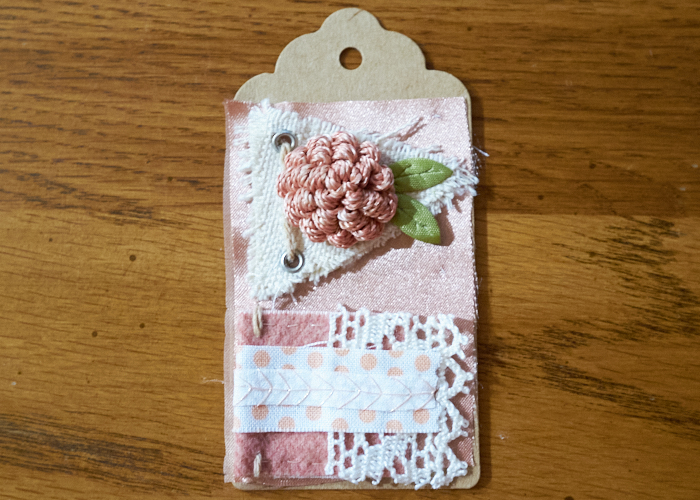 This week was a personal celebration for me, so why not make some flags?! A long time ago, I had purchased tiny canvas bunting so I was happy to finally use it. All the other scraps of fabric came from my aunt's stash I recently was given. The light doesn't capture it well, but the ground fabric has a lovely sheen, and the bottom flag is a soft flannel.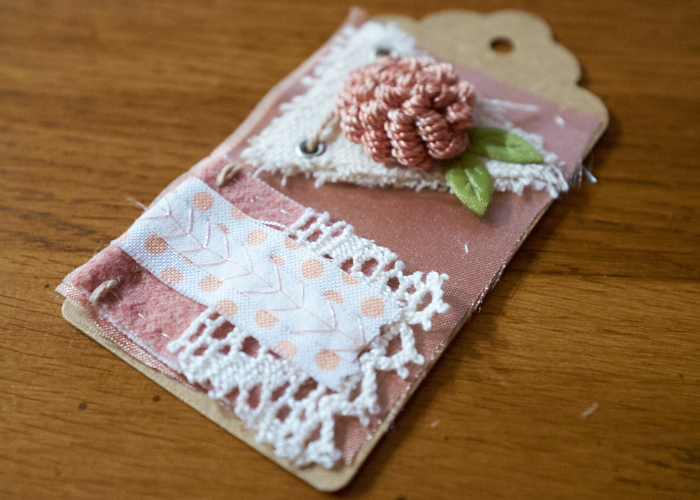 The lace is an old vintage piece, the leaves are clipped from a vine trim I've used on other projects, and the floral medallion is a found object that I picked up at one of the events I attended this week: the Bristol Renaissance Faire. The other things to raise a flag for are: a birthday milestone, going to IndiaFest, and my annual treat of getting henna. Plus, I was treated to my favorite Thai food!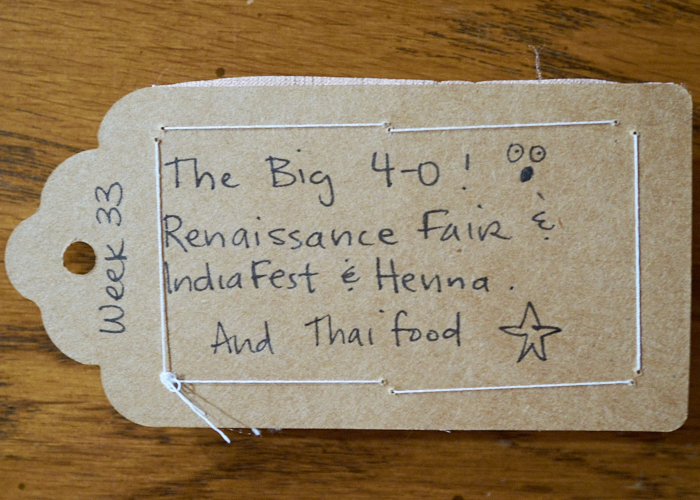 As an aside, this year I decided to pay more to get a larger henna "tattoo" so I'll share it. I wanted to include some of the design as embroidery on this flag, but it was just too small.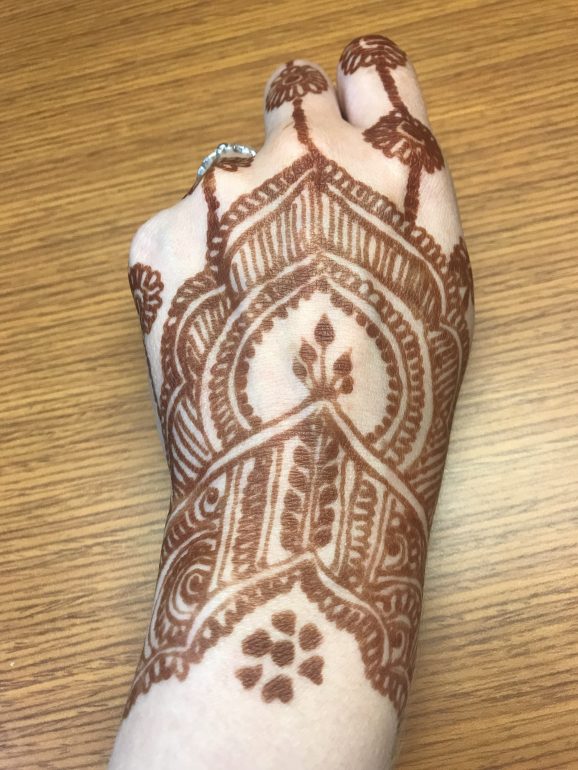 I used a piece of twine to hang the flags and shimmery rayon thread with a series of fly stitches to hold the bottom (or in this angle, the left) flag together.