[I am following Anne Brooke's 2021 #52tagshannemade slow stitch challenge to make a little tag every week of the year – see them all here!] As this is another week divisible by four, Anne prompted us to use the Lazy Daisy stitch.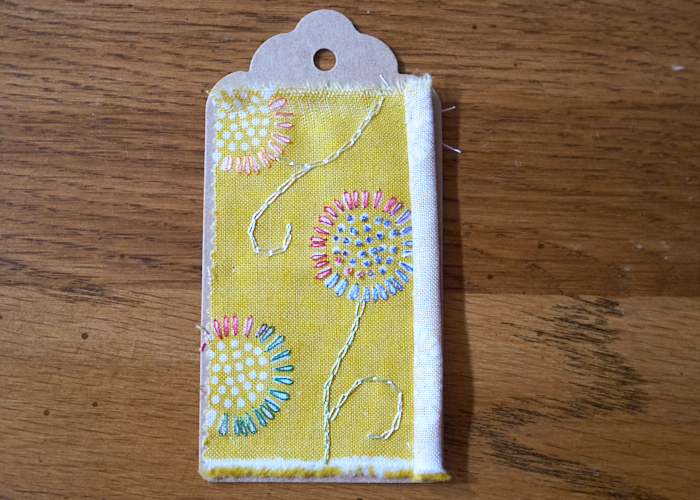 I selected a newly acquired scrap of fabric that had a bleached print, and used variegated rayon thread to add color. Just to add interest, I rolled the edge of the fabric on one side.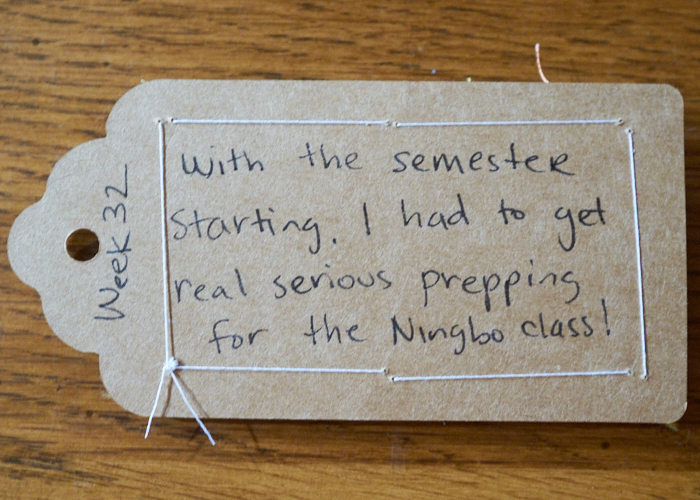 My mind was zeroed in on how quickly the semester was approaching. I had agreed to teach a special class this semester before I even knew about the job I now have. If I could bail on teaching, I absolutely would. It is not worth the headache whatsoever, but I am at least hoping the personal cultural/teaching experience wins me over in the end (I am teaching cultural anthropology to a group of Chinese students). I am glad Anne gave us a meditative challenge this week.