Many years ago, I decided that I wanted to make a quilt by hand, using English paper piecing. Originally, I thought I would make a double wedding ring quilt, but then I inherited one that my great aunt Marge made for my grandparents' golden wedding anniversary and after talking to my aunt who quilted it, I thought I should focus on something that didn't contain curves. I wasn't sure what the pattern would be, but circa 2014, I started buying fabrics destined to be part of the quilt. Over the years since, I kept coming back to the easy hexagons, which also would allow for some fussy cutting. Over the weekend, I finally began this dream of mine – happy that I haven't changed my opinion on the color theme! I was able to make 100 hexies, and depending on how large I plan to go, that is at least 1/6th of what I'll need.
In the past, I have cut my own hexies, but I predict that this project may take me quite some time so I really wanted some standardization built in. I had a giftcard so I went ahead and purchased a few packs of Dritz's 1.5″ pre-cut papers. I like them so much more than my usual printer paper – they are sturdy and don't accidentally get warped. Plus the built in hole will easily allow me to tug them out when it is time for that. At first, I felt this would be too big, but the size is nearly perfect for some fussy cutting!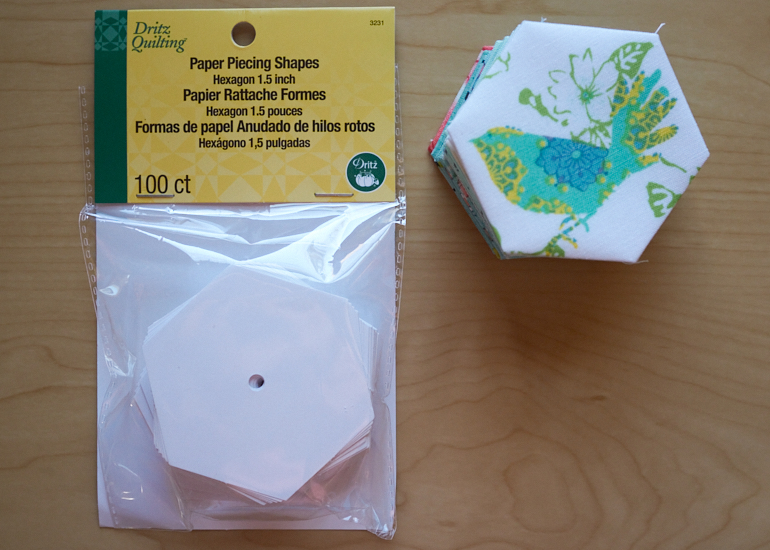 I sat down first with one of my ziplock bags and cut out random minty swatches. My rule is to not have any duplicates, though I may use the same fabric multiple times if I can fussy cut different motifs, like with all the birds. This set includes the same fabric I used on my tote bag: Abby Rose by Robin Pickens for Moda. I don't know about the others, some are very old (inherited from my elders) and some are pretty new.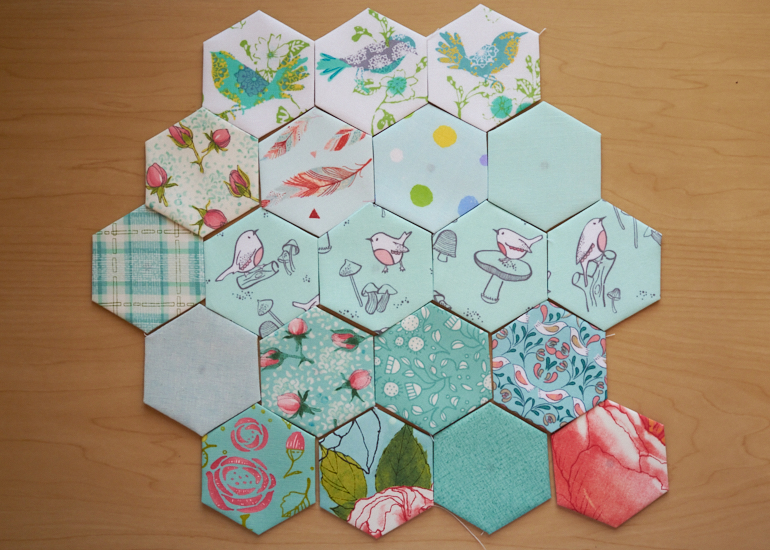 Next, this was the first thing I actually bought strictly for this purpose. It is Riley Blake's To Norway with Love by Sue Daley.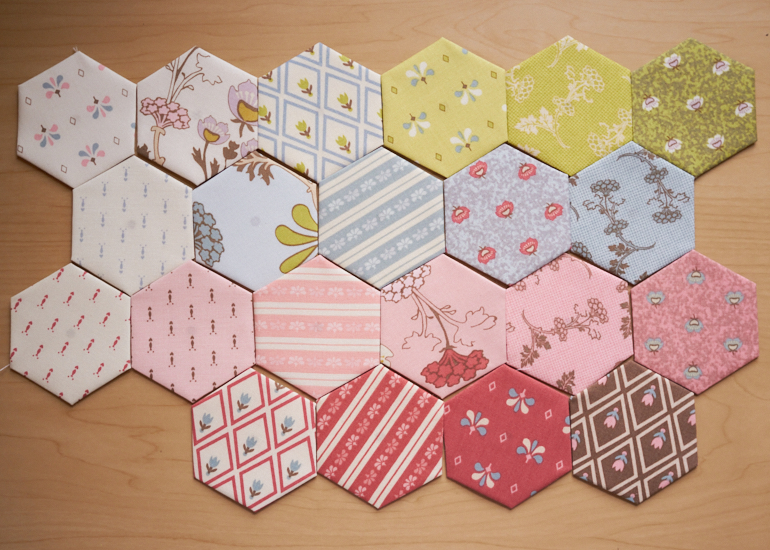 Then, I starched, ironed, cut, and prepped (as all the others are, too) Moda's Nest by Stacy Iest Hsu.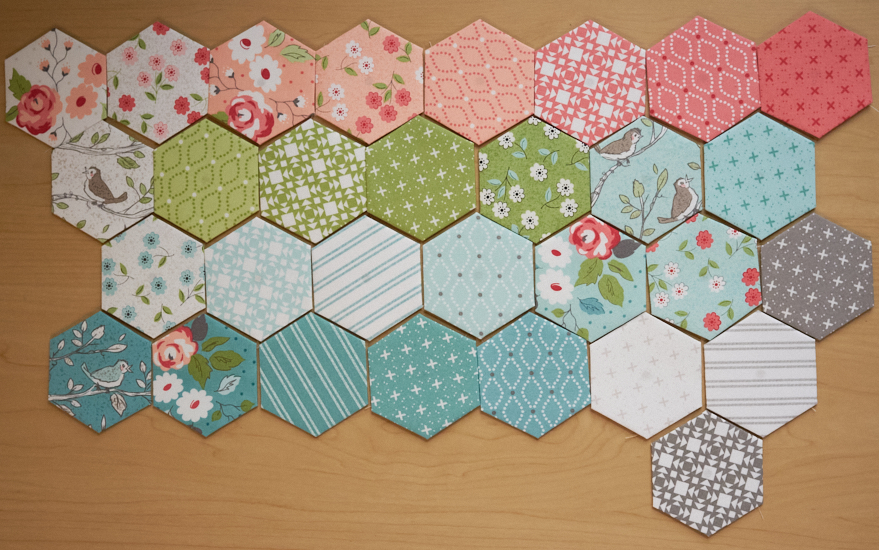 I picked this set up during the Shop Hop way back, titled Coral Queen by the Sea for Moda, also by Stacy Iest Hsu.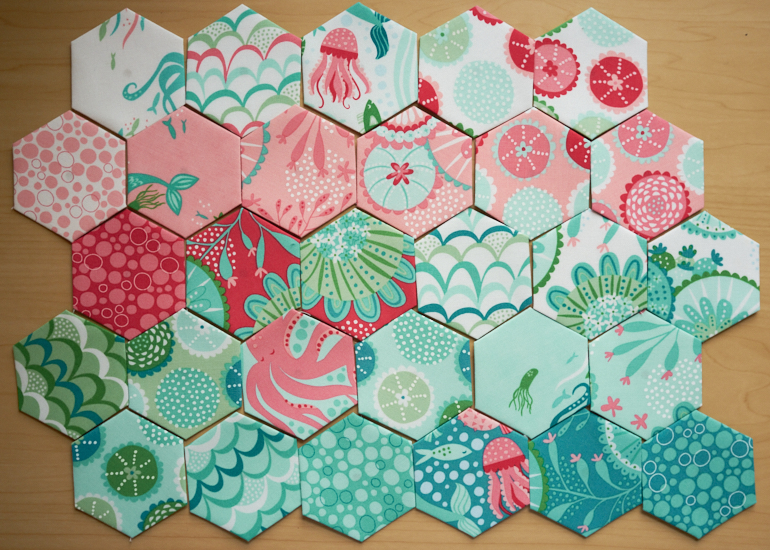 My hope is to be able to expand the color palette enough to include all sorts of colors, but only those that fit well with this coral/pinky-peachy/minty/beigey theme. Everything will be mixed up together. I will also include a few embroidered hexies, I think. And then I'll need to make a decision on either handquilting it or machine quilting.