I came across a tutorial by Larisa at Stitching Notes for a needlebook and I knew I wanted to make a set for my friend and two daughters. My friend cross-stitched back in the day but I am not sure she ever taught the girls; now they can all enjoy doing some stitching together and for each other!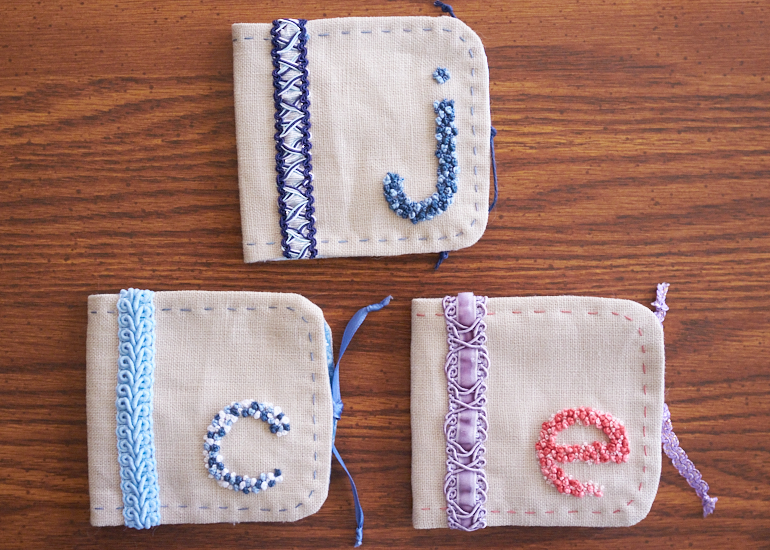 I kept their favorite colors in mind and used colonial knots in varying size pearl cotton for their initials, and a simple ribbon to add a bit of pizazz. Each needlebook comes with three button-shaped pins in a coordinating color, and a tapestry needle (I am also sending some Aida cloth and charts). I also selected three buttons to accent the book (or to be cut off and used however they wish).
J enjoys blue and silver but "could use more sunshine" so I added some bright yellow to her interior, which is on a background of fun bright blue with hot pink flowers and fuzzy white polkadots.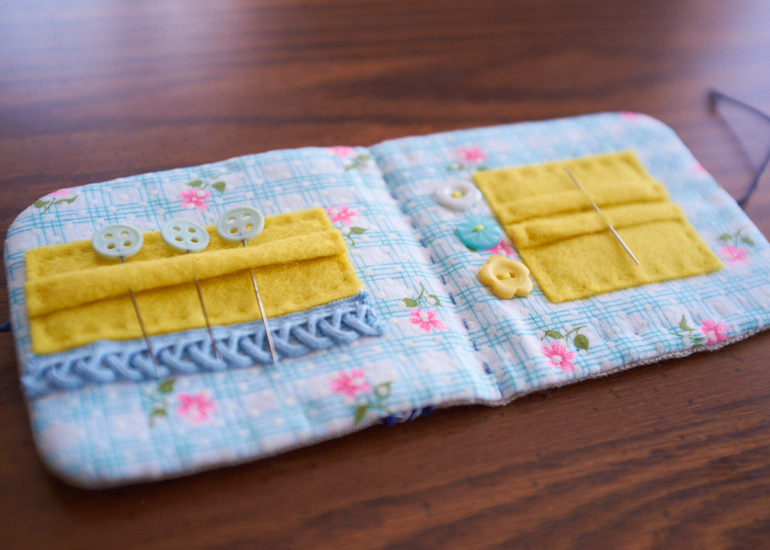 C's favorite is blue but I wanted it to be different from J. In fact, all three layouts are different, though of course they follow the same pattern. I hope C picks up thread and needle for a lifetime journey in the craft! She is, afterall, one of the first people I ever sewed for. (Man, have I come a *long* way since then! Yeesh.)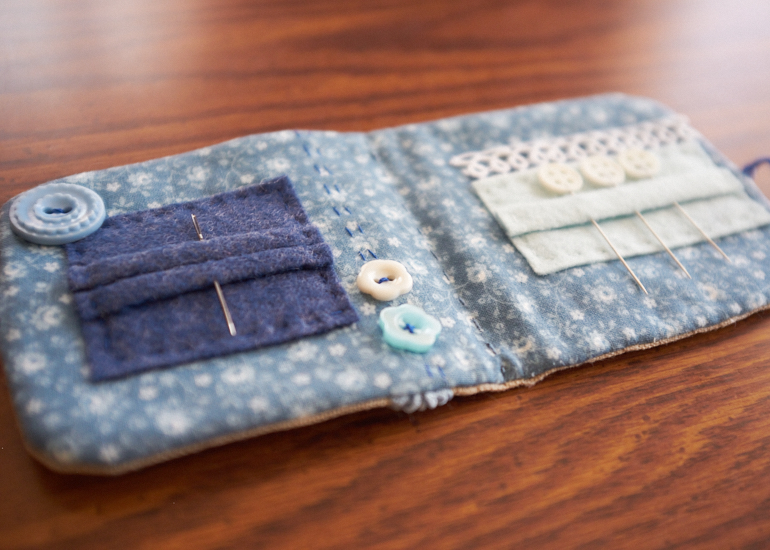 And E likes pink and purple. I had a pink and purple bedroom once at exactly around E's age, so I feel kin to this girl! I wanted the three to match in some ways, but be unique in others. When I found this pinky-purple fabric with fuzzy purple dots, I knew it was perfect to "match" with J's white polkadots!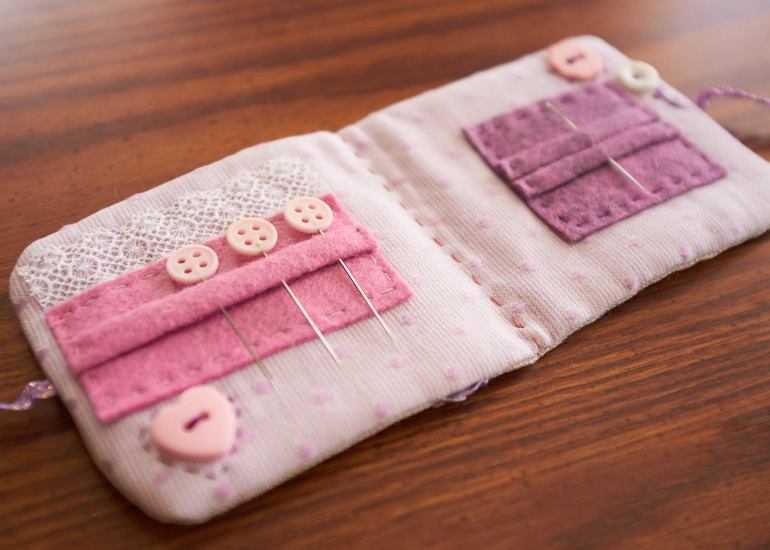 So the girls got sewing stuff, and the husband got a coaster. But I might have given him a bigger gift if the girls pick up sewing and start making him things 😀