TextileArtist.org's twelfth workshop was hosted by Ailish Henderson, who showed us her style of abstract portraits using mixed media. I wasn't sure I could get so abstract (and indeed, I did not), but I was allured to the choices of fabrics many in the club used. Plus, when Ailish gave the ok to base our portrait on a cat, well, hey, that's my jam!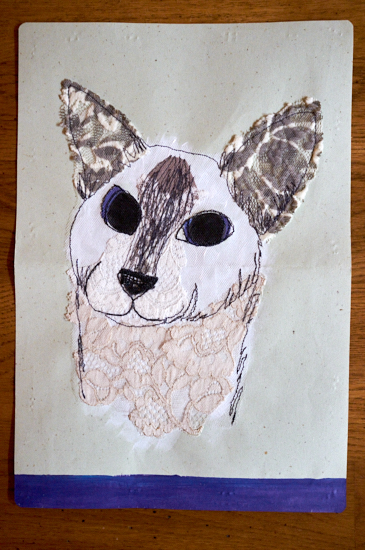 First, I needed a photo of Maya, and most of them are when she is sleeping all cutesy like, or with Sasha (who is now gone). It is weird seeing her alone all the time now, so I wanted to honor her all by herself in this project. So I found a good one, when she is actually looking at the camera – and while the photo is blurry, that wouldn't matter for this project.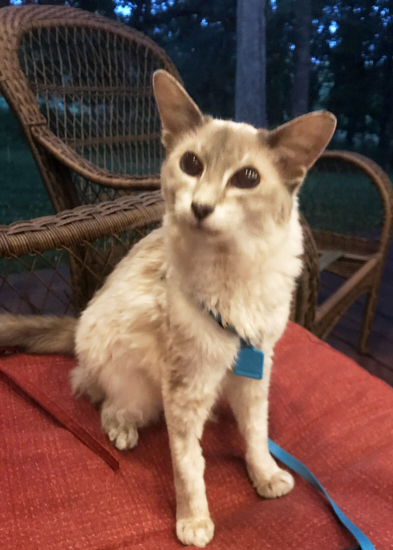 My next step was to sketch her out. Ailish suggested using handmade paper, but I don't have any of that. I dug around, and the best sort of paper I could use was out of a banana fiber notebook I scored somewhere in the late 90s. I pulled a page out, and loosely sketched my girl to see how I might tackle this project. Once I sketched her out, I began thinking of how to incorporate paint or fabrics and jotted out some notes.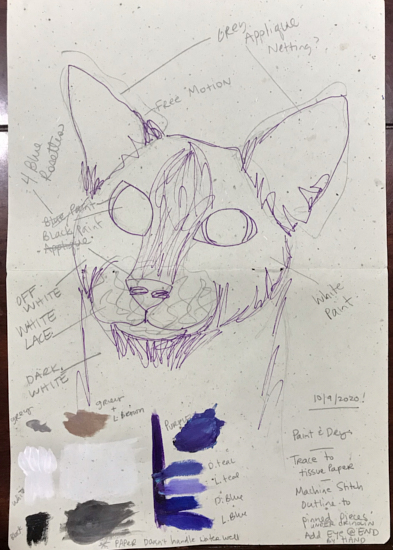 I painted her head and neck in white. Then added black for her big pupils, and a dash of purpley blue for her irises. Just to add some pizazz, I did a strip of paint at the bottom in the same color.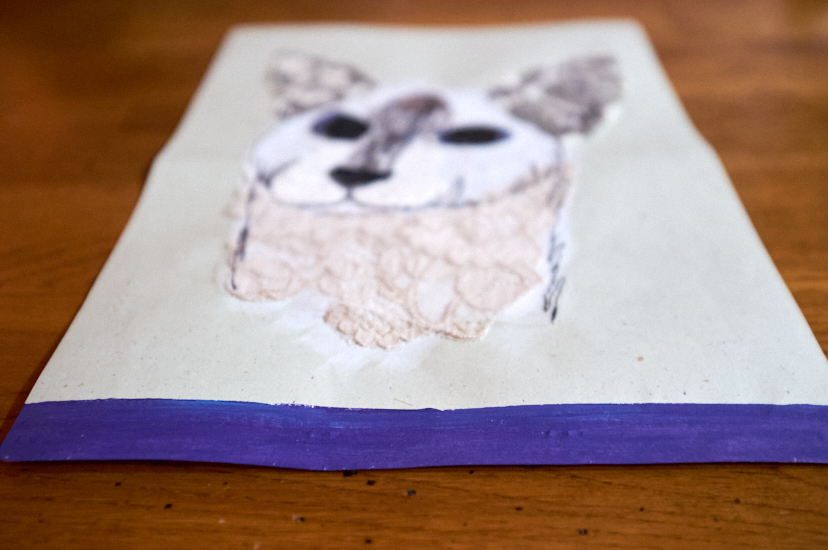 Digging through my stash provided me an old tank top that had a lacey bit of covering on it – that became her ears and forehead. Then I found a little black triangular design in lace, for her nose. I had a roll of white lace with just the right curvature to be her sweet cheeks. And for the neck, I wanted to add a little depth, a hint of shadow maybe, just something other than white and I found a nice neutral lace that I cut apart to be able to shape it. I added crinoline fabric atop it all to help keep everything in place.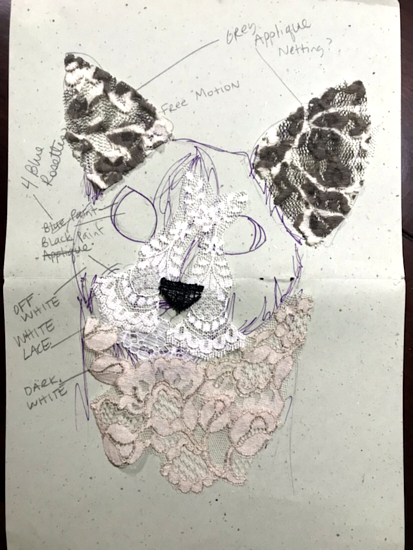 I traced my sketch to tracing paper and then went to my machine. Now, I had never used my sewing machine to "draw" before (aka free motion sewing), but I had been wanting to for quite a while and Ailish gave me the motivation to try it. I was really nervous, though, because I was really liking this piece and didn't want to ruin it. But generally, I craft undauntedly and this was one such occasion.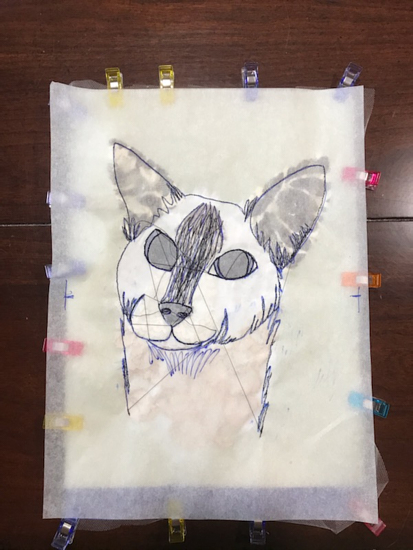 I hated not being able to tell, really, if my lines would match my lacey bits, but in the end, when I could finally make the big reveal, I think I did alright!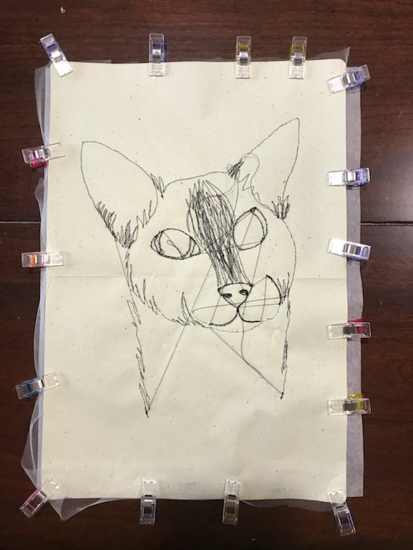 I was a bit perturbed that the wonder clips left impressions along the edge of the paper, but I can always cut it down if it really bugs me. Perhaps simple paperclips would have been a better choice!
Anyway, I snipped the crinoline around the edges, all the extra black threads too, and then added a bit of black paint to the white crinoline covering her nose and pupils to bring those back out.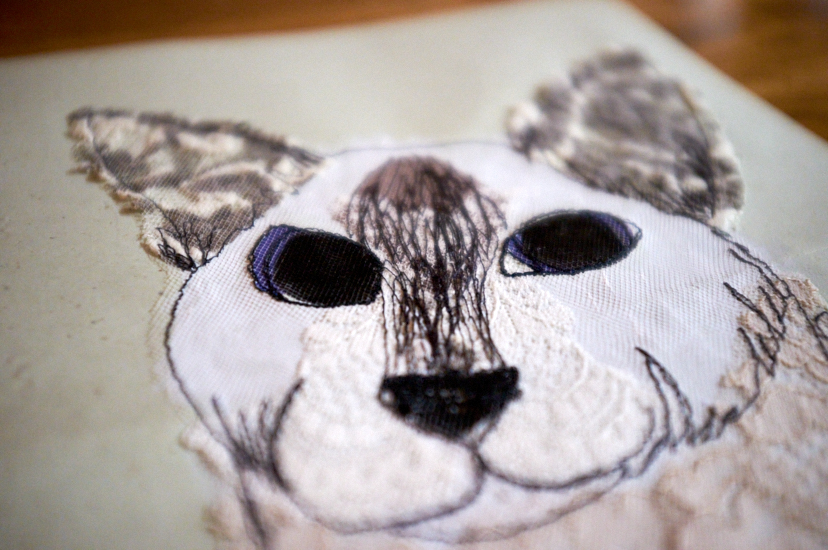 So there it is, my javanese cat art 😀