I am so grateful that TextileArtist.org will be hosting the Stitch Challenge on their website – part two is up now for those following along! Cas Holmes presented her art style with the challenge, and this gave me the ability to try adding paper to something as my first foray into "mixed media". I admit I didn't do a lot of process here as I relied on my old habit of just going for it. Grr. But I love the outcome, regardless!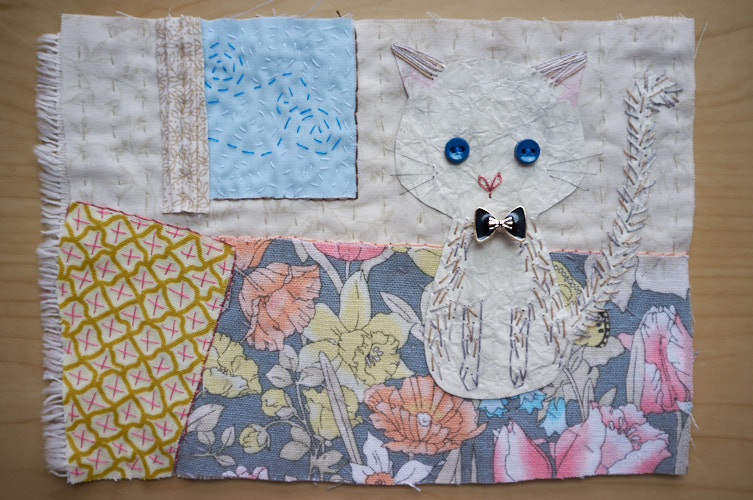 The first task is to find something in your house. When I think of "home", of course my darling cats spring to mind. And I am nearly always found in the craft room with them. Therefore, I decided that the background would represent their little nook, on the window seat. I only put one cat there, but she is a stand-in for both.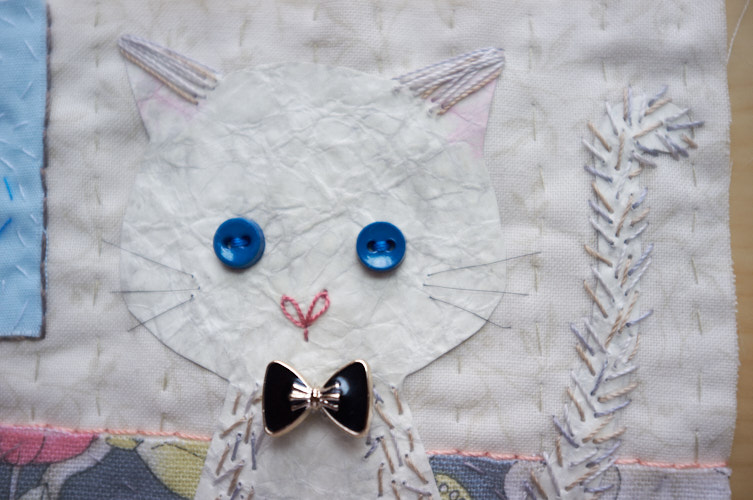 To begin, a scrappy background was put together using variations of straight stitches. The wall has vertical lines; the window has swirls; the curtain is tacked down with running stitch in a 3D effect; the window seat has diagonal quilting; and the cat bed has overlapping running stitches that form Xs. I outlined a few elements in backstitch as well.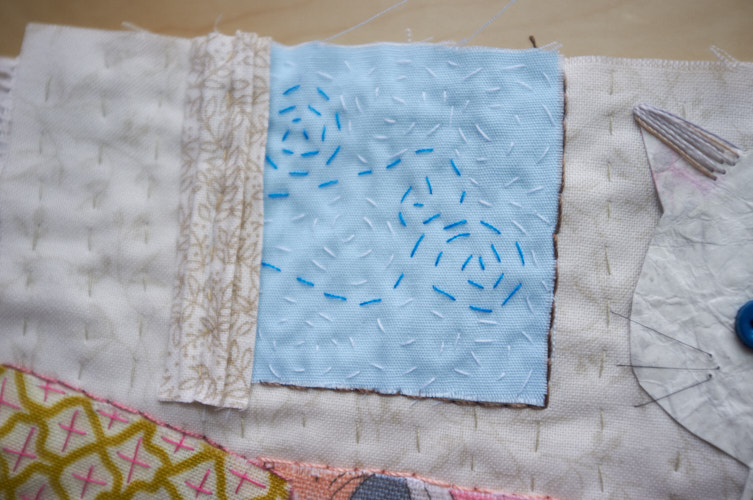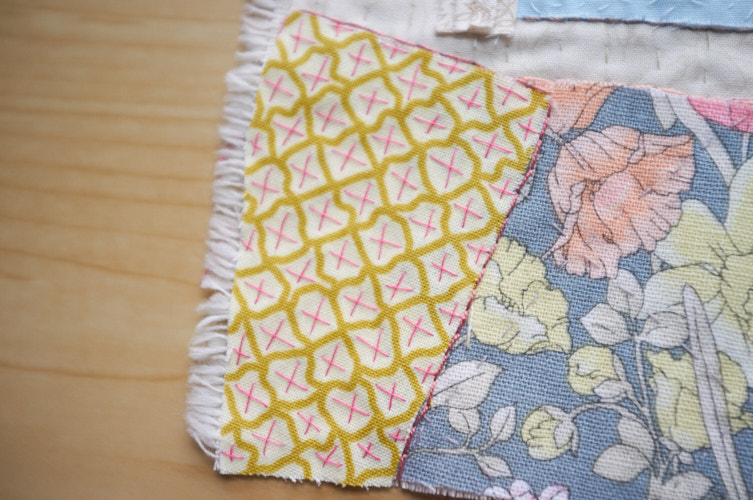 For the cat, I took Cas's advice to crumple some parchment paper I had. I also painted it afterward with watered-down acryllic paint. I found it interesting the the paint absorbed differently depending on how soft an area had become – it appeared to repel color in it's natural uncrumpled state. I based the kitty design on Cofeee's cute cat with floral bow, but changed it up to better represent my fluffy javanese lumps. Since I didn't practice process well, the cat sort of blends in to the wall. I already had chosen to stitch it the way I had before realizing that a bold outline would have helped. If it wasn't paper, which leaves permanent holes, I might have reworked it. Lesson learned!