I've made slow progress on my totoro paint-by-numbers project but here is the latest report (see where I began here).
Session 4:
More layers of white, orange, red, and yellow green, plus the darker yellow-green.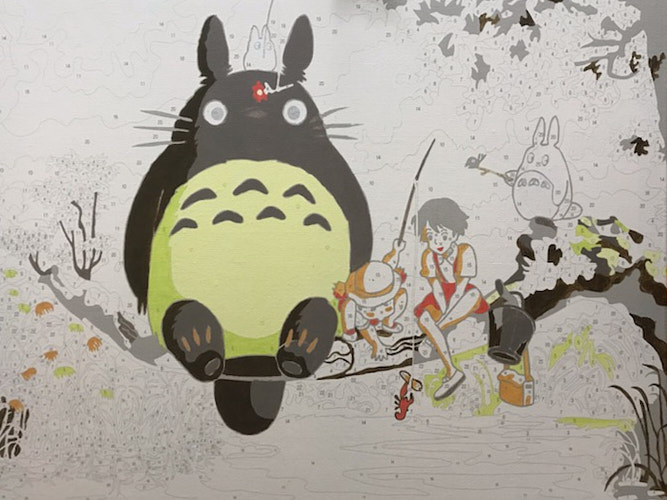 Session 5:
Still more layers of the all the colors and the flower stem green. Not very exciting, but it needs to be done. I find it easier to add colors until they cover their printed numbers before moving on to too many colors. This is because you are inevitably going to paint across a line as a mistake. Better to only need to touch up here and there, than to try to constantly cover the canvas over and over to hide the printed numbers while remaining within the lines!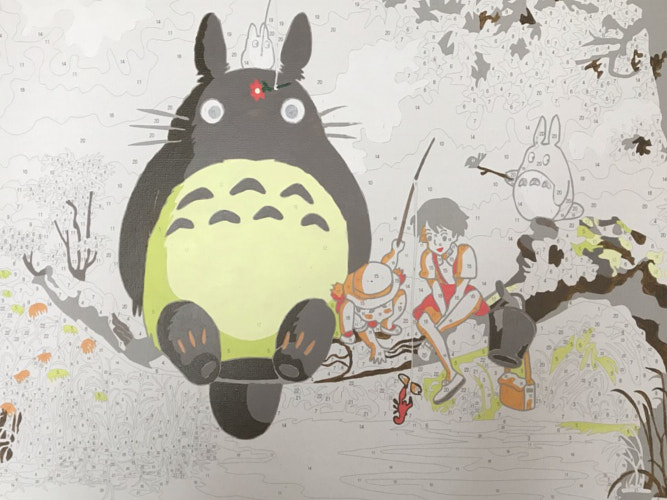 Session 6:
This is under different lighting, hence the lessened contrast, but still more layers, plus the addition of a lighter blue.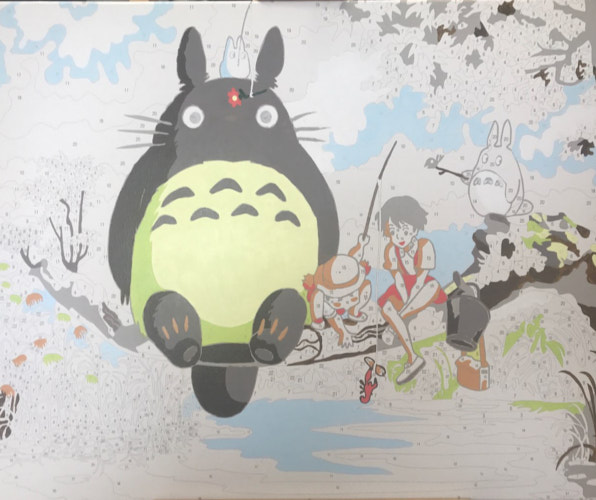 Session 7:
This is where it stands now. Ive added many more layers over previous colors. Sometimes, the work is slow enough (especially when using the tiny brush to fill in tiny spaces) that you can cover the same color a few times within a single session as it dries well enough between coats. I lost count how many layers are here, but those light colors are almost ready to call them finished, phew! I also added the dark blue. I just needed a change. It has a few coats already as well. It helps that the weather changed and the window I sit by is open with a gentle breeze sometimes!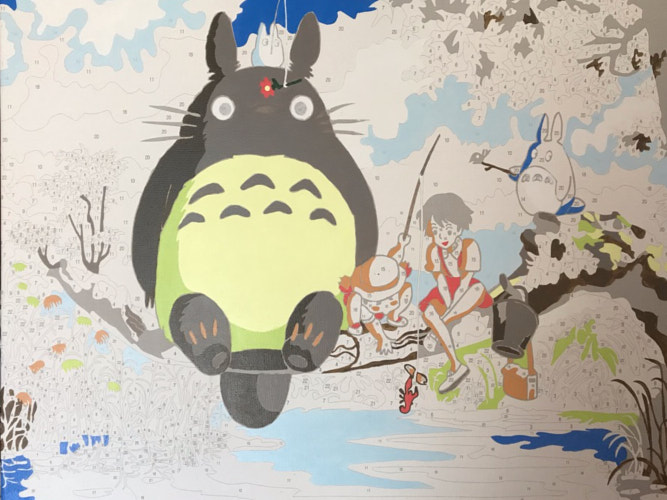 If you are trying out a paint-by-numbers, remember: though the work is tedious and seems impossible at times, if you simply continue, then little by little, you can paint something to be proud of! 😀