For my embroidery guild ornament exchange, I decided to make a Little Lark – Gingermelon Dolls makes the cutest little plushies, and she is so generous to offer some patterns for free!
To test out my skills and the pattern, I started with a fabric I really liked and then chose coordinating felt colors – you saw that in a previous WIP-TAST-ic Wednesday post. Though I ordered doll eyes, I knew they would not arrive in time for the holiday party, so I dug around and tested out a pair of buttons. They are quite larger than I had hoped, but I think the little lark turned out just fine! I sewed the year on the back with a tiny patch of fabric just to liven it up a bit.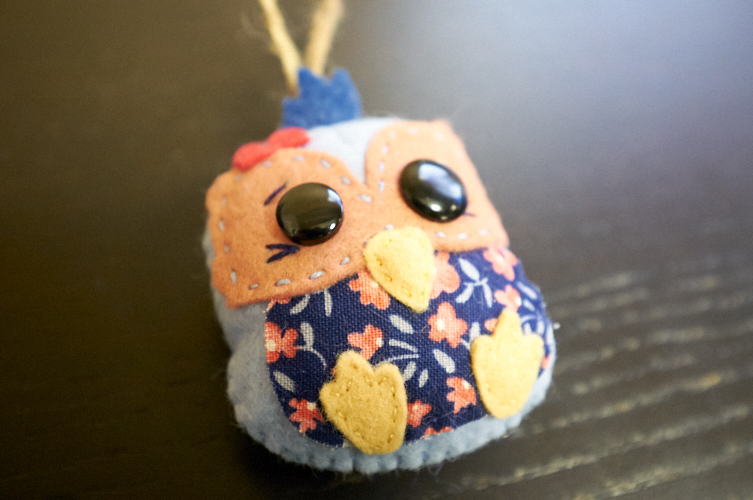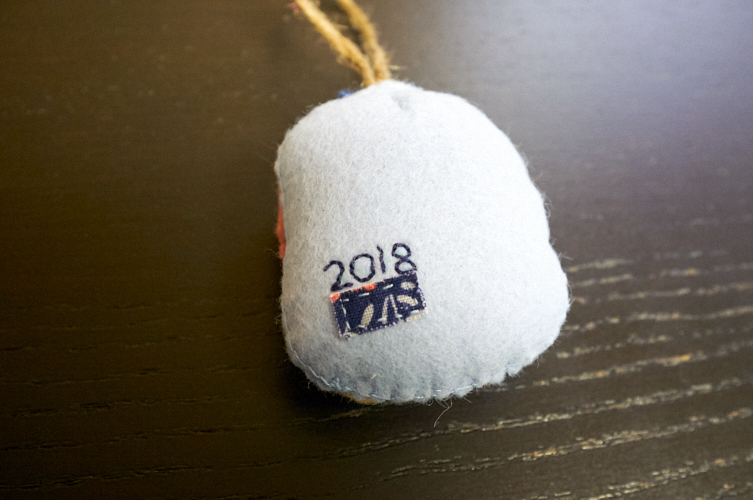 Happy with the results, I embarked on a journey with a little bird for the holiday exchange. I am not traditional, so I knew it wouldn't be made from reds and greens or de facto Christmas patterns. I searched online for other color theme ideas and found this image: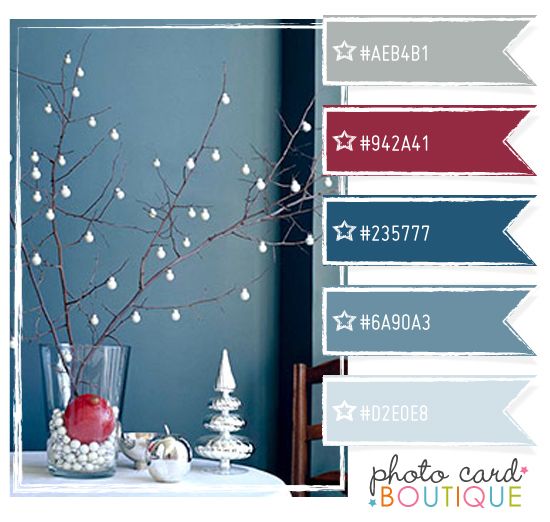 However, I was left without exactly matching felt choices. And then also, the other two buttons I found for the eyes were actually even larger than the ones on the first little bird, so they looked silly. The best I could come up with was the two buttons you see. In the end, I feel like this little birdie looks more "primitive" than "holiday", but that's quite okay because the lady who won it absolutely adored it. Yay!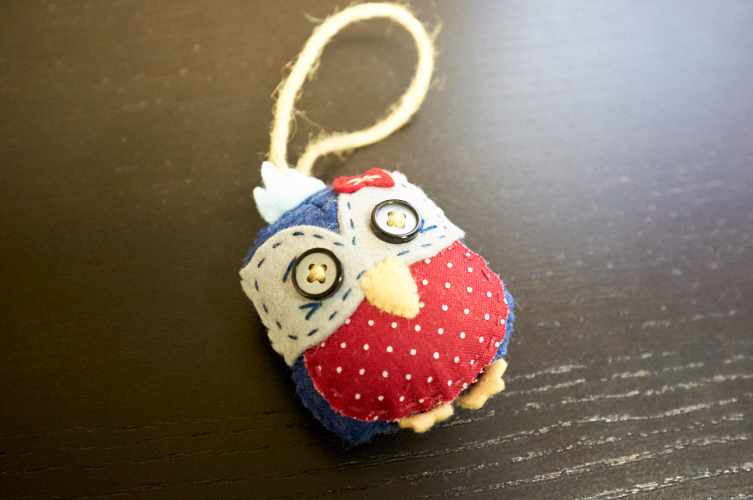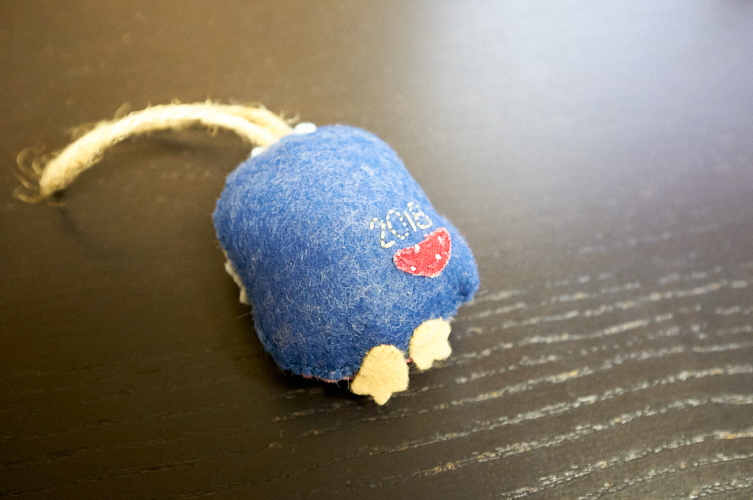 At this point in the game, I wanted to make a little bird for so many people. So, once again, I began with a fabric I liked and matched felt. I was still frustrated not having the ability to use doll eyes or good buttons, and then WHAM! It occurred to me to check my bead box. These little gems turned out to be my favorite kind of eyes – and the good news is that I have more!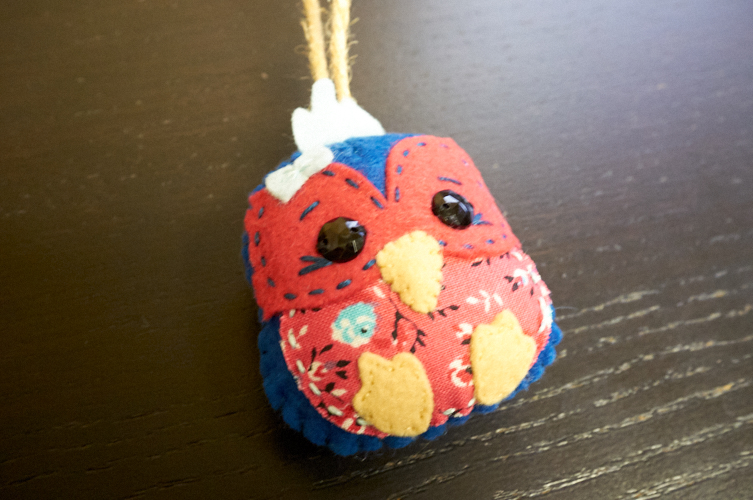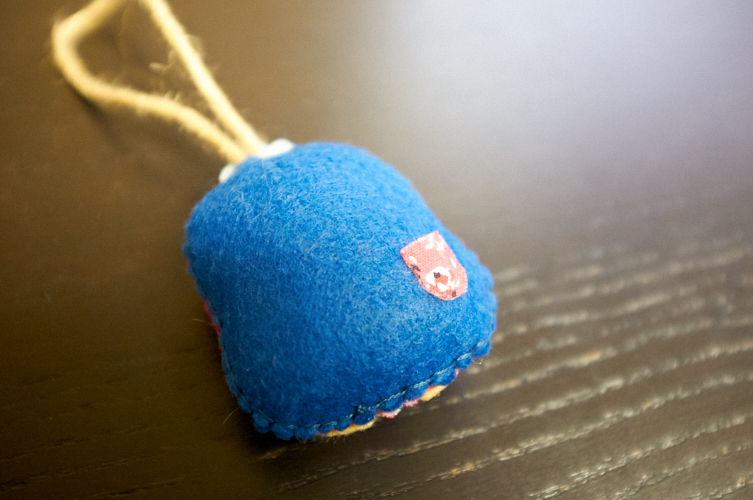 The bad news is … I got bored making them so I am not sure anyone else will receive one (this one is pegged for my nephew's significant other). I do this with everything and I have a love/hate relationship with that part of myself! I could never craft for money because of it, but it keeps me exploring and challenging myself and learning new techniques!