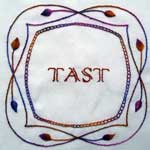 You've read about my idea for this here, right? Ok! See all completed TAST posts here.
Hola out there! Here are my efforts for a few TAST stitches. Front and back: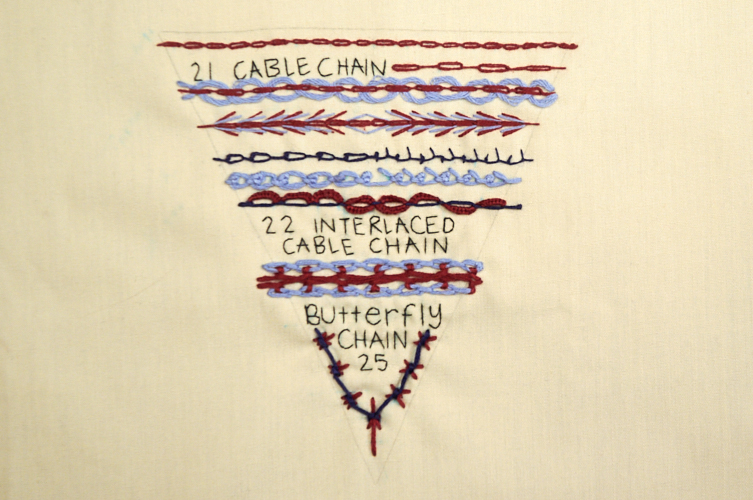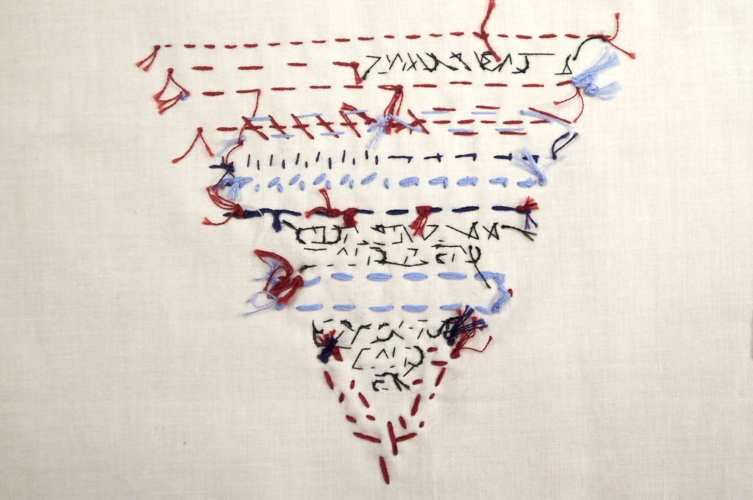 On today's pennant, I caught up with Stitch #21 the Cable Chain: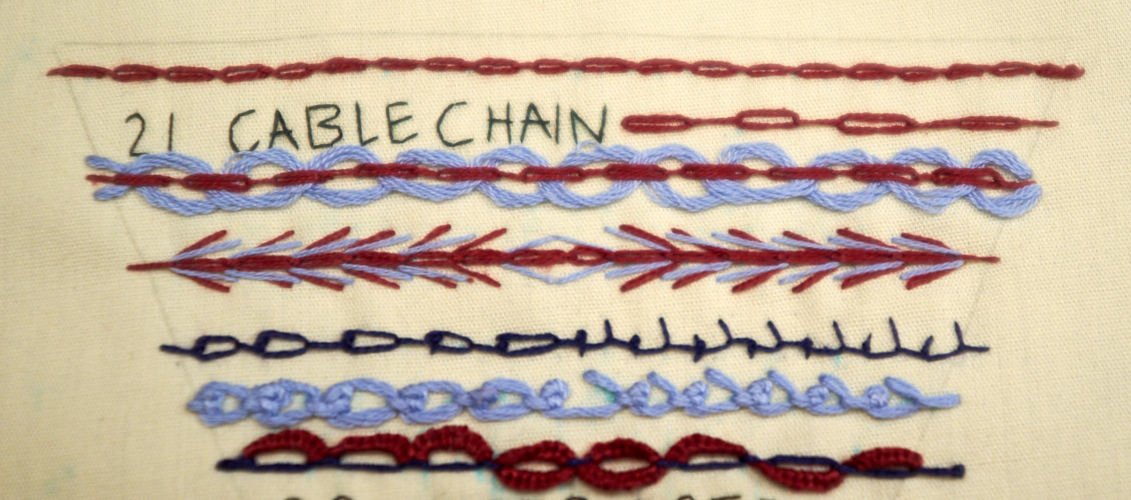 The first two rows are basic cable chain. Then a row of threaded, and a row of slipped. Then two half rows of knotted, and the other half rows of spiked knotted cable chains. I really like the knotted cable chain, but dang did I have to restart so many times! I finally got it under control though. And I am not sure if the spiked knotted cable chain is exactly correct, but I do like the effect. The last row there is three variations of the buttonholed cable chain (three segments of a single side, two segments of both sides, and one three segments of alternating buttonhole cable stitch).
Then I added a row for Stitch #22, the Interlaced Cable Chain:

And to finish off the point of the pennant, Stitch #25, the Butterfly Chain stitch. On the left, the middle of the red butterfly is slightly taller than the outside. On the right, the outsides are longer than the center. And in the middle one at the bottom of the "necklace" so to speak, the center is quite longer on both ends than the outside stitches.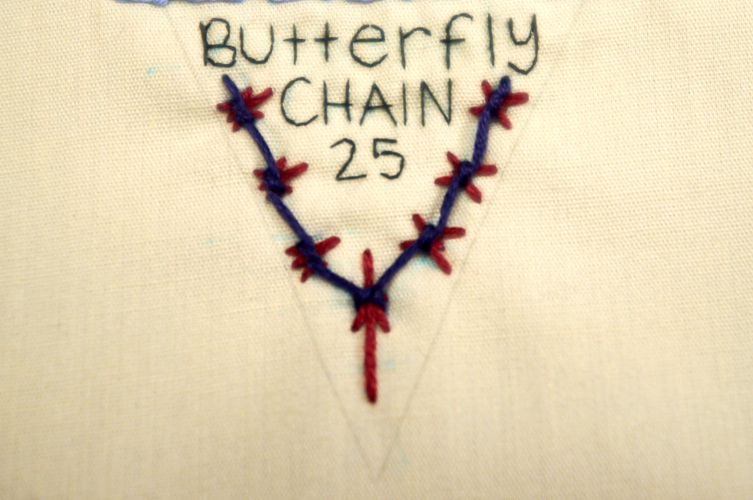 Looks like I forgot to spray with water for the markings to go away, but fear not, this will all be sorted when I sew the pennants into bunting!