I recently mentioned that I was almost done with this project, what I call the "folk art panel". And now, here it is in all it's wonky glory! I pieced it together by machine, but everything else was done by hand (hence the "wonky" bit, as I certainly could use more practice). I also tried a new technique for myself – using the backing fabric as the binding. Actually, I think I prefer it!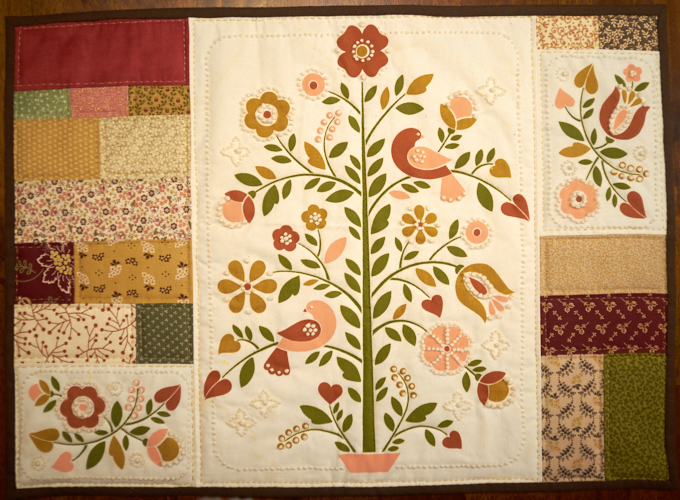 I used a large hoop, based off of Shawkl's design, to hold it in place. I did have to lace it a little because of the way I did everything, but it mostly worked – for my first go at it, I am really happy with it!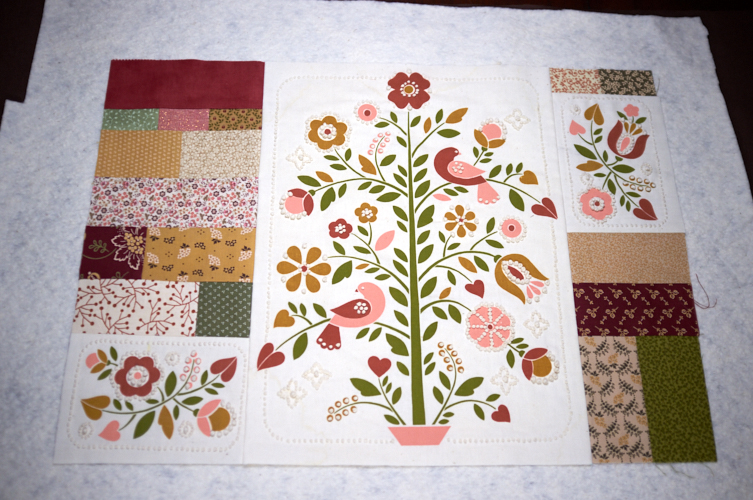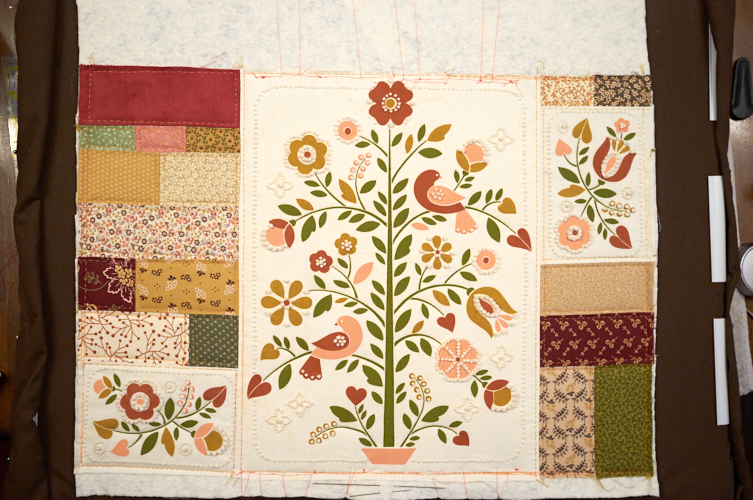 If you want to make your own, try looking up the candlewick embroidery kit called Pennsylvania Dutch Tree or Folk Art Florals – they are from the Creative Circle and designed by Charlotte Reilly, if it helps!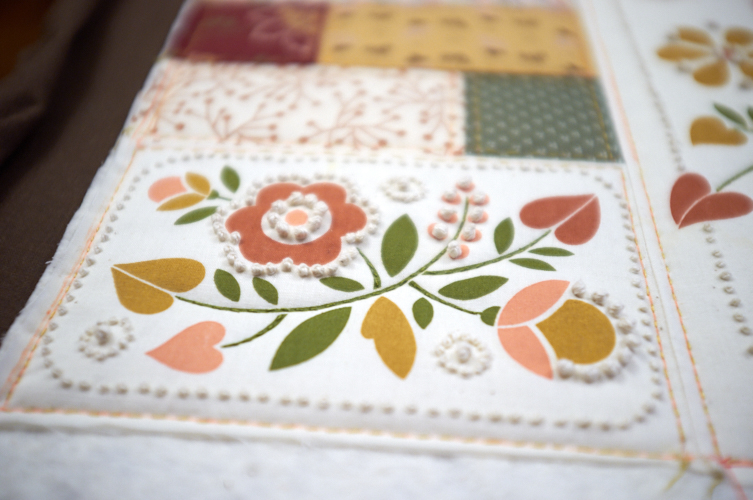 I used the Frixion gel pens again to draw where my sewing lines would be. I am a little apprehensive to continue using them. I haven't done any tests yet, but there was some ghosting on the darker red fabric. It is less noticeable with the stitches, but still…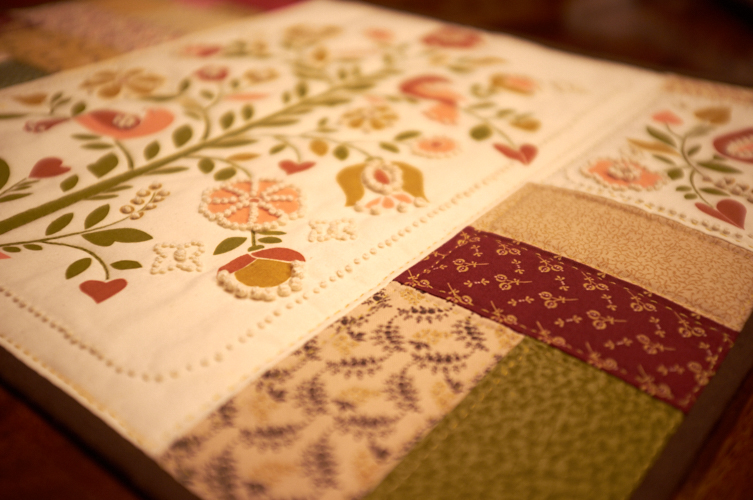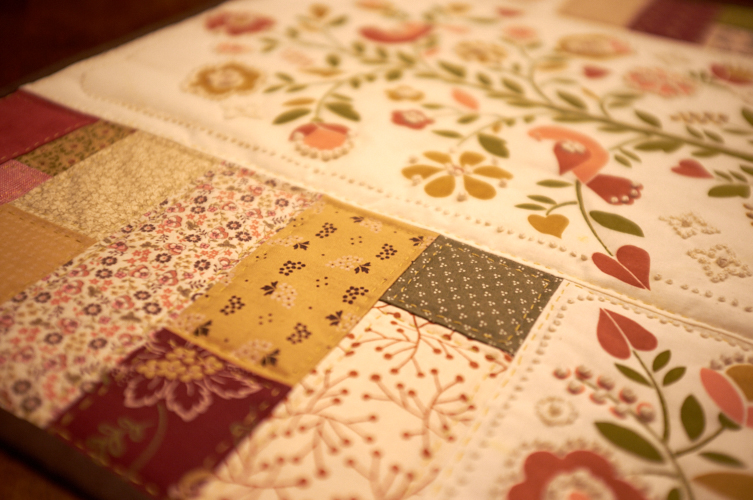 I had to get it done prior to my next guild meeting to qualify for a fun challenge prize (I won a set of "templates" – aka cookie cutters;). I'm happy I had that fire under me, else who knows when I wouldv'e come back to it!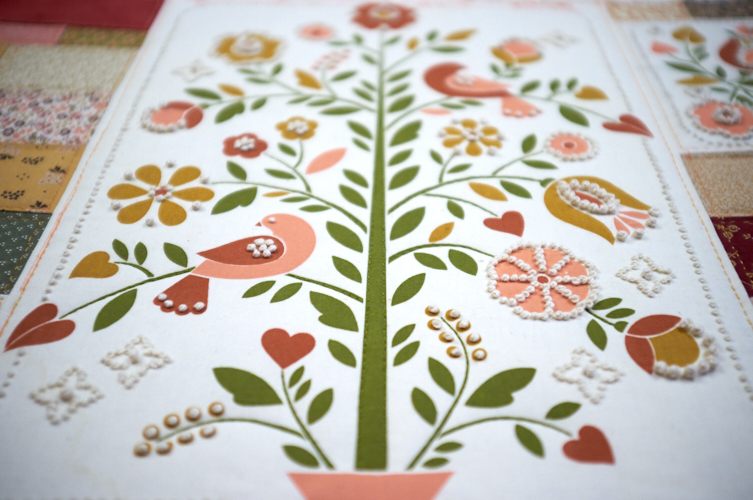 And winter is upon us here, so I struggle with my photos and white balance depending on the room and time of day. I am still learning photo editing, which is hard when you just plain don't care! Gah!