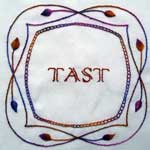 You've read about my idea for this here, right? Ok! See all completed TAST posts here.
Since it has been quite some time, I want to remind all that I am participating in this year's Take a Stitch Tuesday (TAST), hosted by Sharon at Pintangle. Yes, yes, I am quite behind because real life got in the way there for a time, but I am on my way to catching up, I hope!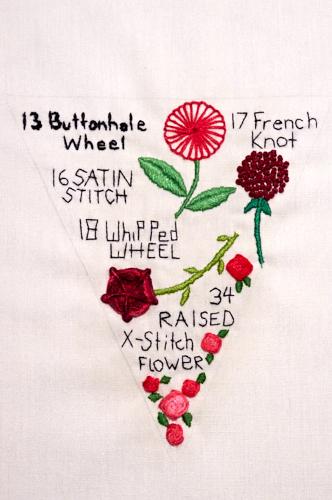 This pennant has several stitches combined – some stitches just seemed quite dreadful to fill a pennant completely. This pennant includes #13 buttonhole wheel, #16 satin stitch, #17 French knots, #18 whipped wheel (which got caught on a zipper, oops), and #34 raised cross stitch flower (one of my new favorites!). Yep, that is quite a jump between 18 and 34, but there is a reason for that.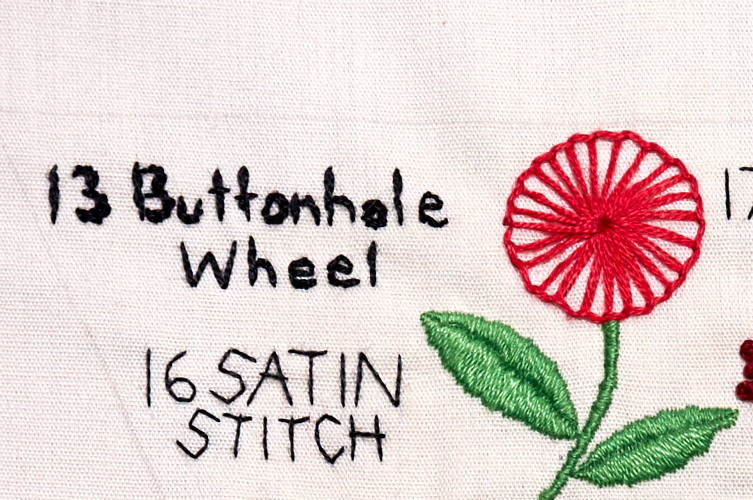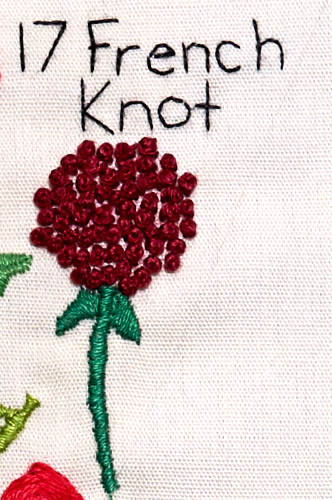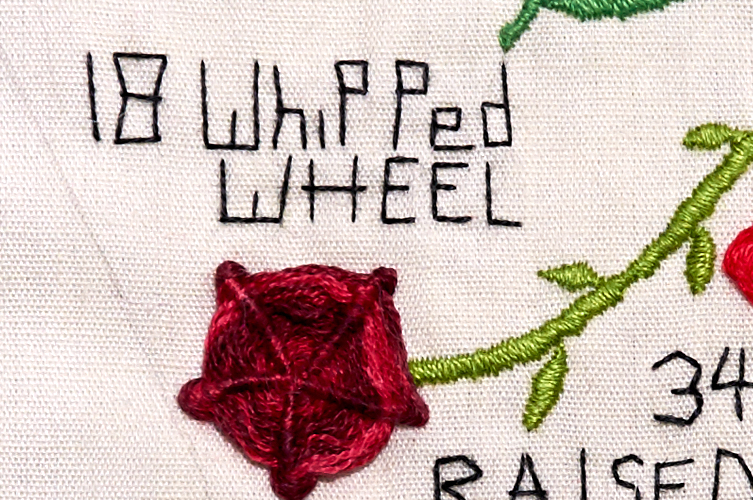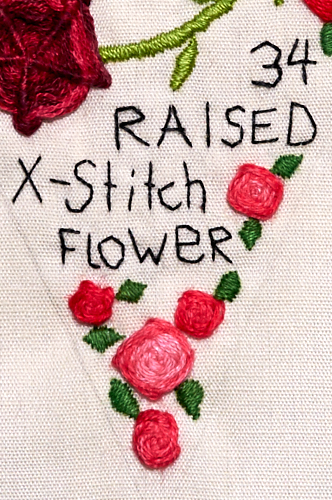 The main reasons is that the stitches between can be served their own pennant, so I have much work to do ahead. But another reason is that some stitches were actually included in previous pennants. Take for instance, #19 crossed buttonhole found on the buttonhole pennant: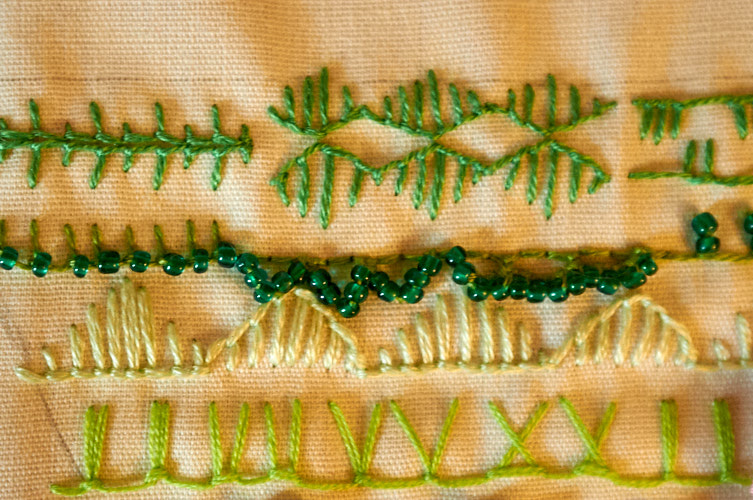 Or #20 whipped and #33 barred chains found on the chain stitch pennant:

Here is #26 herringbone square on the herringbone pennant: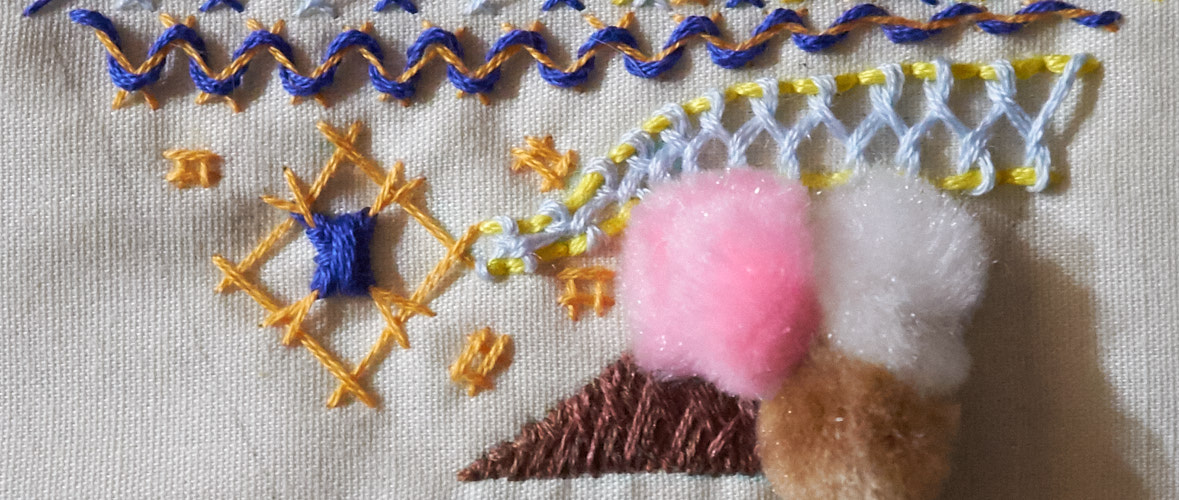 How about #36 the crossed and plaited feather stitches on the feather stitch pennant: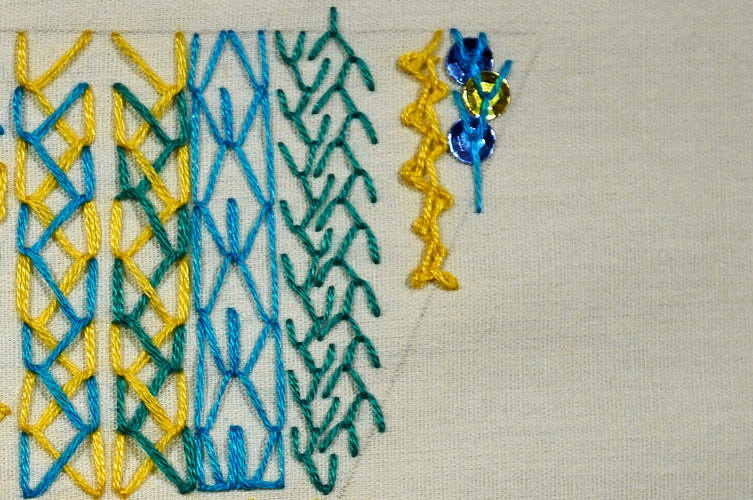 These might not be the best examples or a full exploration of how to use them, but taking into consideration how behind I am, I will leave it thusly for now.